Home

›

For Busy Weekdays Morning, Try These 5 Super Quick Breakfast Recipes
For Busy Weekdays Morning, Try These 5 Super Quick Breakfast Recipes
By: Pinki Tue, 19 Sept 2017 8:19:49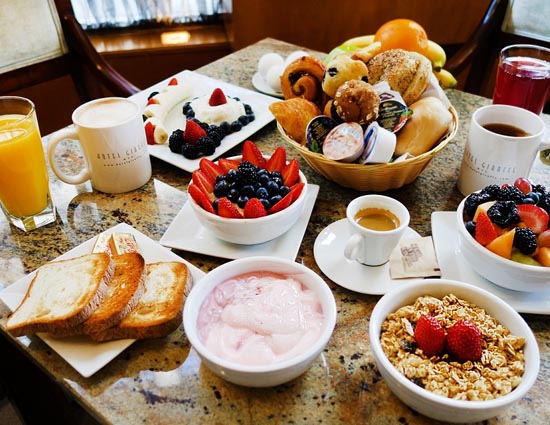 For working people, mornings hours are the most rushed time of the day, no joke that hundreds of people skip breakfast in the morning because they're running late for work, classes or anything else. One must not forget that breakfast is an important meal of the day and gives you the energy to get going and make your day a good one.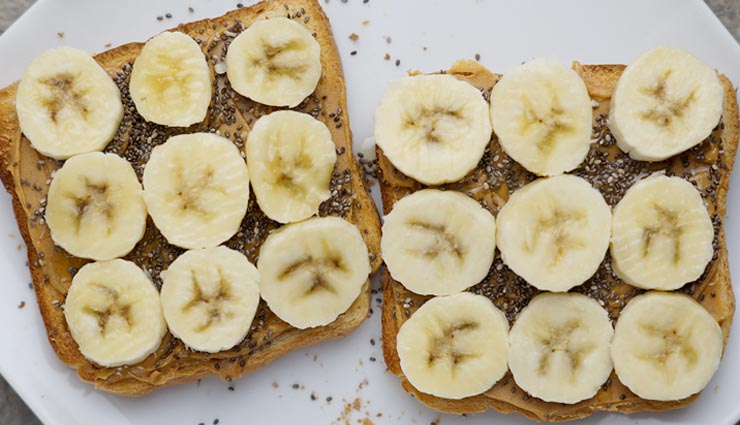 # Nut Butter, Banana, and Chia Seed Toast

Ingredients

1 Slice 100% Whole Wheat Bread (I used one that was 50 cal. per slice.)
1 Tbsp. Sunbutter
1/2 Medium Banana, Sliced
1/2 Tsp. Chia Seeds

Method

* Toast the bread and spread the sun butter over the top.

* Place banana slices over the sun butter and top it off with chia seeds.

* Serve right away and enjoy!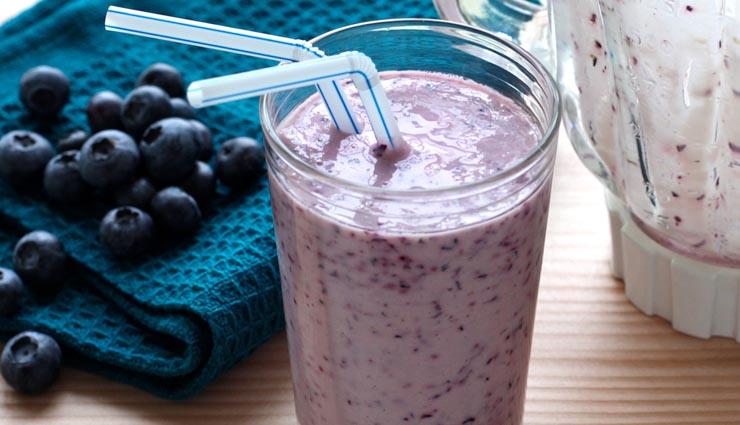 # Berry Yogurt Smoothie

Ingredients

¾ cup fresh blueberries
¾ cup fresh blackberries
5.3 ounce package plain Greek yogurt
1 cup vanilla soy milk
1 whole banana

Method

* Add all of the ingredients to a blender.

* Pulse for 30 seconds, stir and pulse for an additional 30 seconds.

* Pour into two glasses and serve immediately or refrigerate until ready to serve.
# Tomato Toast With Macadamia Ricotta

Ingredients

1 cup soaked raw macadamia nuts, drained and rinsed
1 1/2 tablespoons nutritional yeast
2 teaspoons apple cider vinegar
1 1/2 teaspoon fresh lemon juice
2 teaspoons white mellow miso paste
2 small cloves garlic
8-10 tablespoons filtered water
1/4 teaspoon fine grain sea salt
6-8 slices whole grain gluten-free bread (or bread of choice), toasted
1/2 pound tomatoes (see notes), sliced with 1/4" thickness
1/2 cup macadamia ricotta
1/4 cup julienned shiso
a few pinches black lava salt (or large grain sea salt)

Method

* Drain and rinse the macadamia nuts and place in an upright high-speed blender with nutritional yeast, vinegar, lemon juice, miso, garlic, 8 tablespoons of water, and salt.

* Blend on high for 1 minute, scraping down the sides of the blender and adding water a tablespoon at a time, until you reach a fluffy creamy consistency. taste and adjust salt, vinegar, or lemon as necessary.

* Transfer ricotta to a bowl and cover with cling wrap; refrigerate until ready to use.

* Remove macadamia ricotta from the fridge and set aside.

* Top toasted bread with macadamia ricotta, sliced tomatoes, julienned shiso, and a few pinches of black salt. cut the toast in half and serve.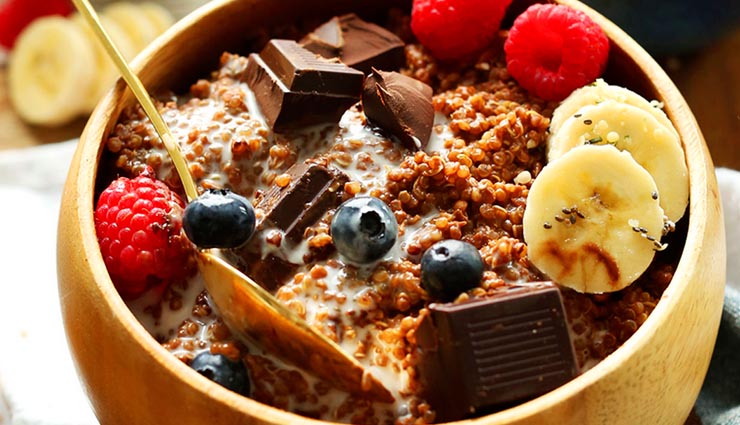 # Dark Chocolate Quinoa Breakfast Bowl

Ingredient

1 cup (172 g) uncooked white quinoa
1 cup (240 ml) unsweetened almond milk, plus more for serving
1 cup (240 ml) coconut milk (light canned, or the beverage in a carton)
pinch sea salt
2 Tbsp (10 g) unsweetened cocoa powder
2-3 Tbsp (30-45 ml) maple syrup or coconut sugar
optional: 1/2 tsp pure vanilla extract
3-4 squares vegan dark chocolate, roughly chopped

Method

* Thoroughly rinse quinoa in a fine mesh strainer for 2 minutes, using your hands to sort through and pick out any discolored pieces or pebbles that may remain.

* Heat a small saucepan over medium heat. Once hot, add rinsed, drained quinoa and toast for 3 minutes, stirring frequently, to dry up water and slightly toast.

* Add almond milk, coconut milk, and a pinch of salt, and stir. Bring to a boil over high heat, then reduce heat to low and cook for 20-25 minutes, uncovered, stirring occasionally. If it stops simmering, increase heat to medium-low. You're looking for a slight simmer throughout the cooking time.

* Once the liquid is absorbed and the quinoa is tender, remove from heat and add cocoa powder, maple syrup and vanilla (optional). Stir to combine.

* Taste and adjust flavor as needed. Add a bit more almond milk if you prefer the texture thinner. I added more cocoa powder and maple syrup for a more intense chocolate flavor.

* Serve each bowl of quinoa with a small square of vegan dark chocolate, and any other desired toppings (listed above). I preferred mine with a bit more coconut milk, hemp seeds, and fresh fruit (optional).

* Best when fresh, though leftovers will keep covered in the refrigerator for 2-3 days. Reheat in the microwave, or in a small saucepan with additional almond milk to add moisture back in.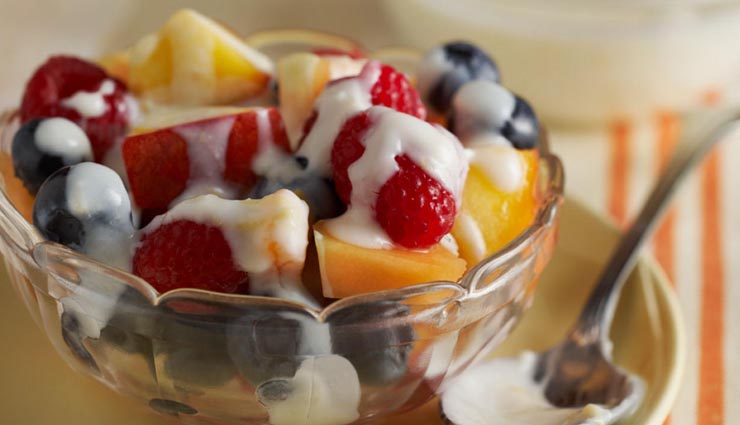 # Warm Fruit Bowl

Ingredients

2 cups blueberries
1 cup blackberries
1 cup raspberries (or use strawberries)
1 cup large figs
1 ounce dark chocolate, shaved
¼ cup dried mulberries
1 teaspoon bee pollen, optional
Dash of cinnamon
1 cup Silk Cashewmilk, optional

Method

* Preheat oven to 350 degrees F.

* On a large baking sheet lined with parchment paper, pour all fruit on top with a dash of cinnamon and pinch of sea salt, stir to evenly spread.

* Bake for 20 minutes or until warm and sugars start to release from the fruit. Take out of the oven and sprinkle optional garnishes and dark chocolate shavings on top. The heat from the fruit will start to melt and warm them both.

* Serve in a small bowl, pour milk on top as needed/desired. Enjoy!