Home

›

Recipe- Healthy To Eat Turkey Meatloaf
Recipe- Healthy To Eat Turkey Meatloaf
By: Neha Sat, 28 Jan 2023 4:08:35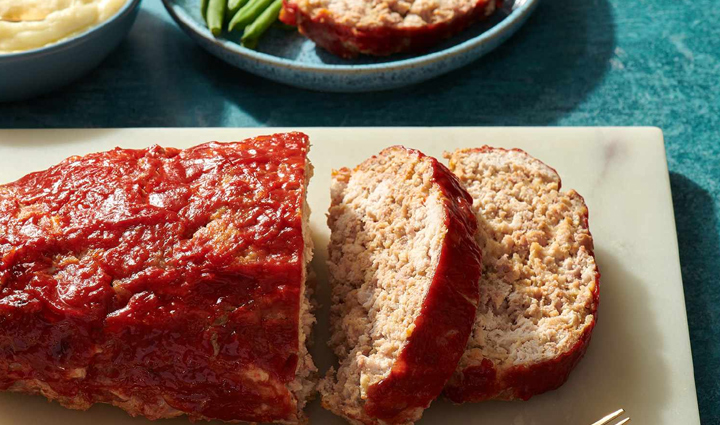 A childhood classic just got healthier! This Turkey Meatloaf is amazingly tender and moist, packed with veggies and topped with a sweet sauce. We've updated the traditional meatloaf to be healthier than how my mom made it (but just as yummy!) by using turkey and adding in some fresh veggies. We also reduced the total amount of sugar in this meatloaf by leaving the ketchup out of the meat itself.

Ingredients

1 1/4 pound turkey, ground
1/2 medium onion
1/2 medium bell pepper, red
1 clove garlic
1 large egg
1 tablespoon Worcestershire sauce
1 tablespoon Italian Seasoning
1/2 cup panko (Japanese bread crumbs)
2 ounce Swiss cheese
1/2 teaspoon salt
1/2 teaspoon black pepper, ground

Sauce

1/2 cup ketchup
1 tablespoon mustard
1 tablespoon honey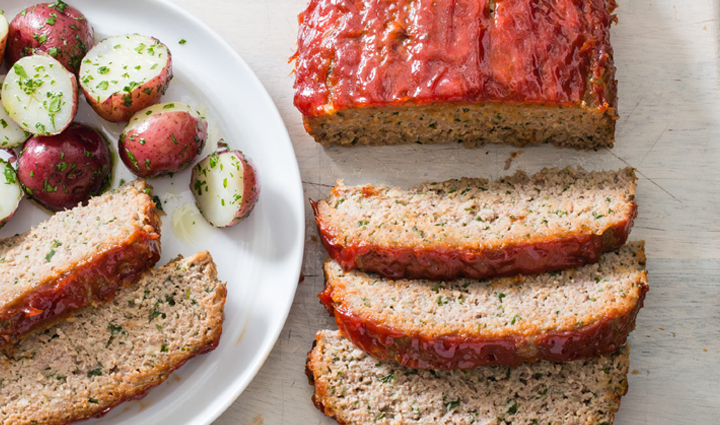 Method

- Preheat oven to 375 degrees F and grease a loaf pan.

- Dice the onion and bell pepper. Saute in a pan over medium heat until soft; add garlic and cook for 30 seconds more.

- Add veggies to a bowl with the ground turkey, egg, Worcestershire sauce, Italian seasoning, bread crumbs, Swiss cheese, salt and pepper.

- Use your hands to combine the ingredients together. Try not to over-mix!

- Dump into your prepared loaf pan and use your hand to make a rounded top to your loaf.

- Place in the oven; bake for 40-45 minutes.

- While the meatloaf is baking, make the sauce. Combine ketchup, mustard and honey in a small bowl.

- Spread sauce over the top of your meatloaf and then put it back into the oven for another 15 minutes.

- Serve topped with a little chopped parsley for color!
Tags :