Home

›

Recipe - Enjoy Makar Sankranti With Traditional Winter Sweet 'Til Ke Ladoo'
Recipe - Enjoy Makar Sankranti With Traditional Winter Sweet 'Til Ke Ladoo'
By: Pinki Thu, 09 Jan 2020 4:38:00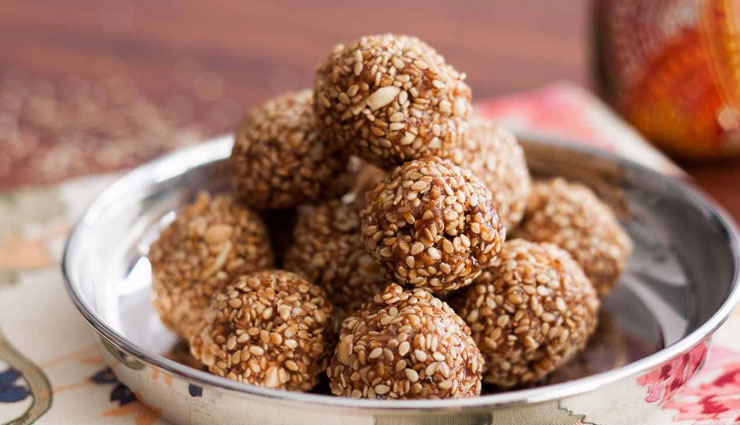 Til ka ladoo is a traditional winter sweet. This is a simple recipe made with til and jaggery. Til is sesame seed and jaggery is unrefined cane sugar. You can also enjoy them as sesame candy. Til ka ladoos are also made on various festivals especially for Makar Sankranti.

Ingredients

1 cup sesame seeds, til
1 cup jaggery or gur broken in small pieces, available at Indian grocery store
3 tablespoons clarified butter, ghee
1/2 teaspoon crushed cardamom
1/2 cup water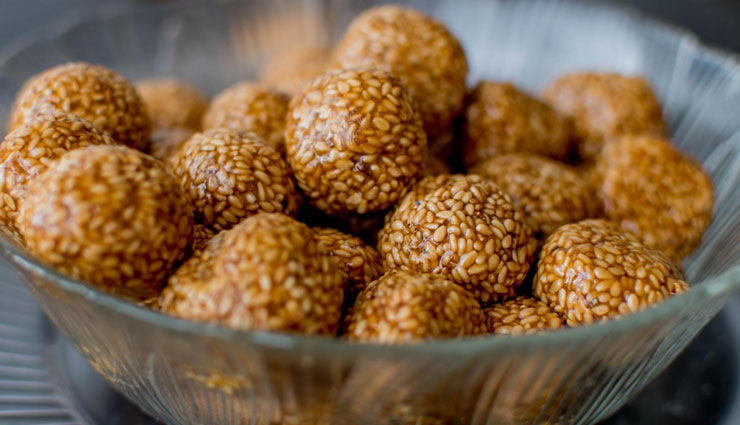 Method

* Grease a plate and set aside.

* In a frying pan roast the sesame seeds on medium heat stirring continuously. Sesame seeds will become light golden brown. This should take 4-5 minutes. Take the seeds out in a bowl. Set aside.

* In the same frying pan heat the water and add the jaggery.

* Simmer over medium heat till it starts caramelizing and forms a ball when you add a drop of syrup in cold water. This should take 4-5 minutes. Reduce the heat to low.

* Add ghee, cardamom, and roasted sesame seeds mix it thoroughly with melted jaggery.

* Transfer it in greased plate; take one tablespoon of mixture in your palm and make them into round ball, this should be half the size of golf balls.

* Make all the ladoos while mix is still warm.

* Sesame seed ladoo can be stored for months.
Tags :