Home

›

Recipe - Malai Modak: A Creamy Delight For Ganesh Chaturthi Celebrations
Recipe - Malai Modak: A Creamy Delight For Ganesh Chaturthi Celebrations
By: Pinki Mon, 18 Sept 2023 11:27:44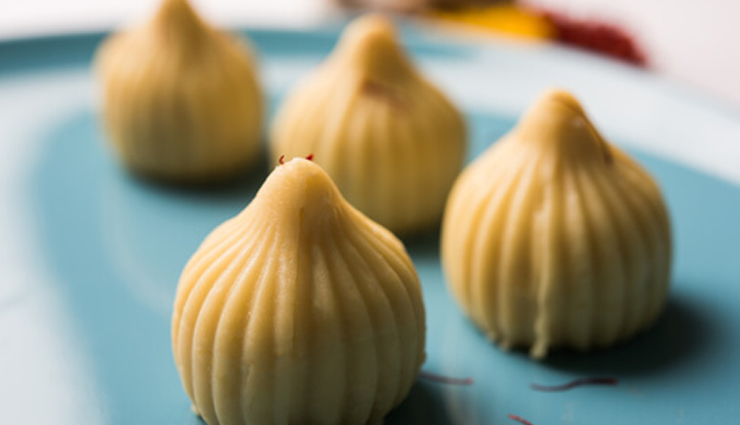 The Malai Modak offers a delightful fusion of tradition and innovation. Its creamy and rich texture, coupled with the fragrant cardamom, creates a taste that's both luxurious and comforting. Preparing Malai Modaks at home is an opportunity to involve the entire family in the joy of celebrating Ganesh Chaturthi.

As you offer these creamy delights to Lord Ganesha and share them with family and friends, you're not only honoring tradition but also savoring the richness of life. The Malai Modak encapsulates the spirit of Ganesh Chaturthi—a time of devotion, celebration, and the sweetness of blessings.

This Ganesh Chaturthi, elevate your celebration with the creamy indulgence of Malai Modak. May Lord Ganesha bless you with prosperity, wisdom, and the richness of joy.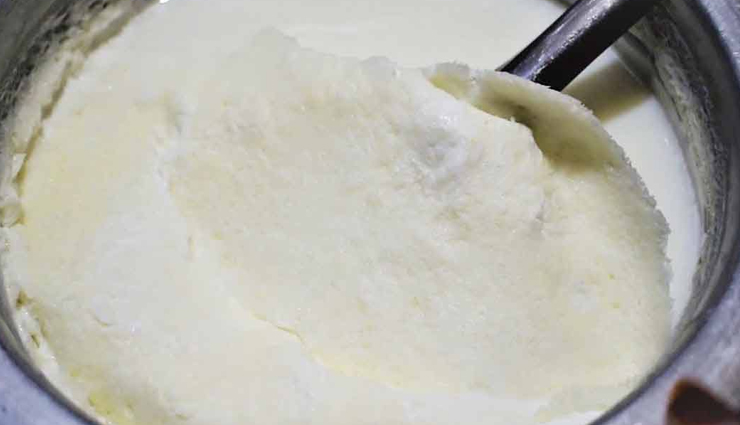 Ingredients

Malai (Cream): 1 cup
Condensed Milk: 1/2 cup
Milk Powder: 1/4 cup
Cardamom Powder: 1/2 teaspoon
Ghee (Clarified Butter): 1 tablespoon
Chopped Nuts (optional): Almonds, cashews, or pistachios for garnish
Method

- Heat a non-stick pan or a heavy-bottomed pan and add ghee to it.

- Pour in the malai (cream) and condensed milk. Stir continuously on low to medium heat.

- Add milk powder to the mixture and continue to stir. The mixture will begin to thicken.

- Continue cooking and stirring until the mixture starts leaving the sides of the pan.

- Add cardamom powder for a delightful fragrance and flavor.

- Once the mixture has thickened and attained a dough-like consistency, remove it from the heat.

- Allow the mixture to cool slightly, making it easier to handle.

- While it is still warm, shape small portions of the mixture into modak-like cones.

- Optionally, garnish each modak with a chopped nut of your choice for added texture and flavor.

- Your Malai Modaks are ready to be offered to Lord Ganesha or savored as a sweet delight.