Home

›

Recipe- Mouthwatering Eggless Chocolate Chip Cookies
Recipe- Mouthwatering Eggless Chocolate Chip Cookies
By: Neha Wed, 07 Dec 2022 5:11:11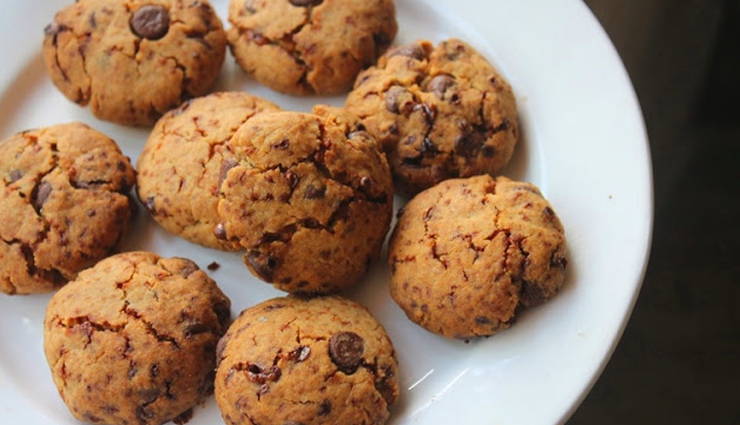 Soft and chewy, these eggless chocolate chip cookies are my absolute favorites. Loaded with chocolate chunks, buttery and chewy in the middle and crisp on the edges, these chocolate chip cookies are SO good. The best thing about these is, these eggless cookies are super easy to bake.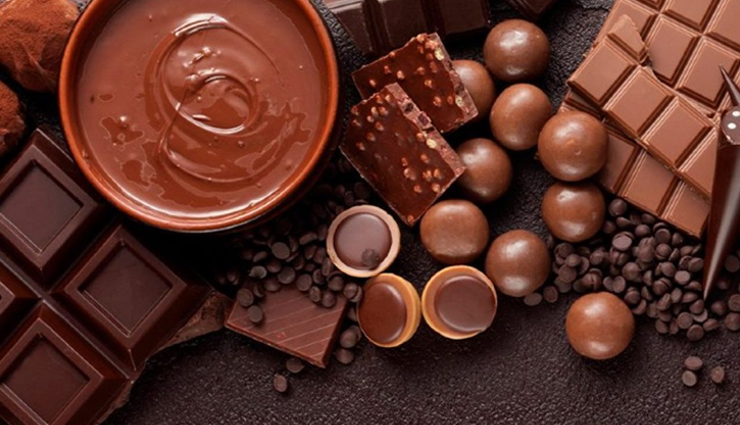 Ingredients

60 grams dark chocolate chunks or 60 gm chocolate chip cookies
90 grams All-purpose Flour/ Maida
60 grams unsalted butter
50 grams Brown Sugar
50 grams White Sugar
½ teaspoon Baking powder
¼ teaspoon salt
¼ teaspoon Baking Soda
½ teaspoon vanilla extract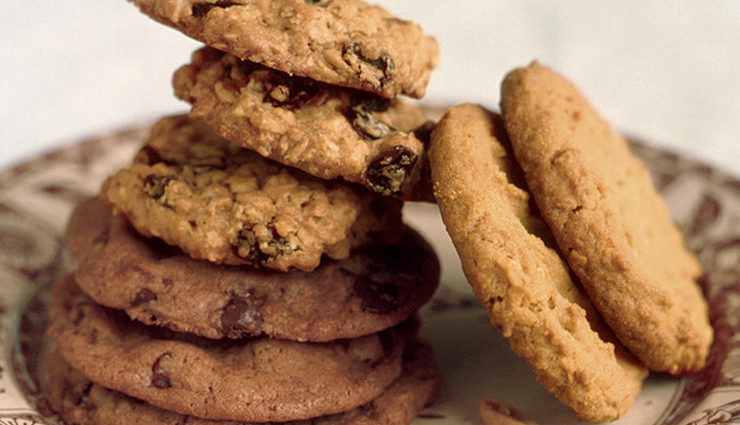 Method

- In a mesh strainer add all-purpose flour/maida, ½ teaspoon baking powder, ¼ teaspoon baking soda, and salt. Strain the flour with the ingredients and keep aside.

- Now, in a mixing bowl add 60-gram unsalted butter, 50-gram white sugar, 50-grams brown sugar, ½ teaspoon vanilla extract, and flax eggs (To make flax eggs, combine ground flax seeds and water.)

- Beat the ingredients to make it light and fluffy. Once the mixture is light then add the dry ingredients in it to make the dough for the cookie.

- Add the flour mixture in batches so that they are well combined. Fold the dry mixture with the wet ingredients to make a soft dough.

- Cut 60-gram dark chocolate in small chunks and fold it with the cookie dough.

- If you like to bake proper evenly shaped cookies, you can wrap the dough in a cling wrap and let it chill in the refrigerator for an hour. (You can skip this step if you wish)

- Preheat the oven at 180 C and line the baking tray with the parchment paper.

- Scoop a small portion of the choco-chip cookie and shape them in size cookies. I have used a tablespoon to make equal sized cookies.

- Carefully place the cookie-shaped dough in the baking tray. Keep a gap of 2 inches in each cookie so that they are baked evenly.

- Bake these cookies for 12-14 minutes. Take them out when they are crispy on the edges and soft in the middle.
Tags :