Home

›

Recipe- Mouthwatering Restaurant Style Cajun Potatoes
Recipe- Mouthwatering Restaurant Style Cajun Potatoes
By: Neha Tue, 31 Jan 2023 3:36:46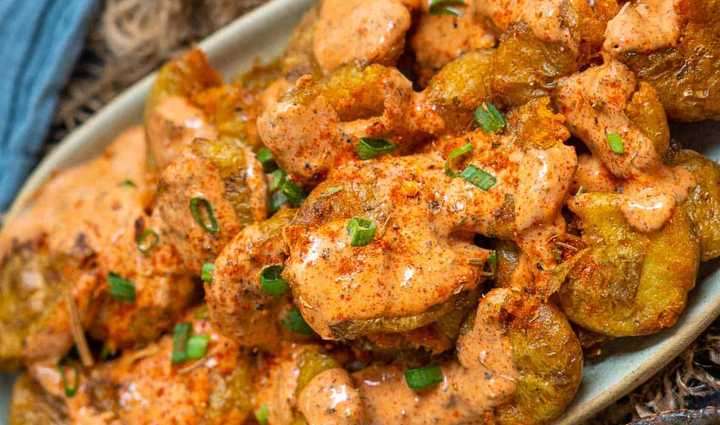 Creamy Cajun Spiced Potatoes is one of the most popular food items we love to have whenever we visit the Barbeque Nation Restaurant chain in India. This Restaurant style Cajun potatoes recipe can be easily prepared at home and tastes similar to what we get at Barbeque Nation.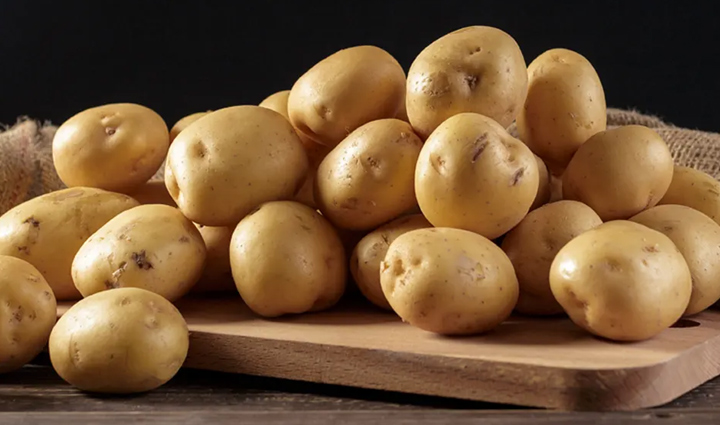 Ingredients

Cajun Mayonnaise Dressing

4 tablespoon mayonnaise i used eggless
1 teaspoon garlic powder
1 teaspoon onion powder optional
½ teaspoon dried oregano
½ teaspoon dried thyme
½ teaspoon ground black pepper
1 teaspoon red chili powder
2 tablespoon milk optional
1 teaspoon tomato ketchup
salt to taste

Crispy Potatoes

10-12 baby potatoes
2 tablespoon corn flour (corn starch)
salt to taste
oil for shallow fry
2 tablespoon onions finely chopped
1 tablespoon coriander leaves finely chopped


Method

Making the Cajun Mayonnaise Dressing:

- Firstly, mix together the mayonnaise, tomato ketchup, and all the spices mentioned in the Cajun Mayonnaise Dressing ingredients section in a bowl.

- Set aside. You can add 1-2 tablespoons of milk if the dressing is too thick. I usually add milk to get the right consistency.

Preparing the Potatoes:

- Scrub the baby potatoes to get rid of any dirt.

- Cook the baby potatoes with skin till just tender (90% cooked). You can either use

Instant Pot - 'MANUAL / PRESSURE COOK' for 4 minutes on HIGH and quick release manually. Here is the detailed recipe for Instant Pot Boiled Potatoes.

Stovetop Pressure Cooker - Cook for 1 whistle.

Microwave - For 5 minutes or till tender.

Stovetop Pot - Boil the potatoes for 10-15 minutes.

- Finally, drain the water and let the potatoes cool.

- Now place the potatoes on a chopping board, using a heavy spoon, press each baby potato till the skin just splits (do not break).

- Sprinkle some cornflour on the potatoes and mix until the potatoes are lightly coated on both sides.

- In a shallow pan, heat some oil on a medium-high flame, shallow fry the coated baby potatoes till they turn a crispy and golden brown color. You can also deep fry.

- Lastly, lay the crispy potatoes on a serving plate. Add Cajun Mayonnaise Dressing on each potato along with finely chopped onions & coriander.

- Serve crispy creamy cajun spiced potatoes immediately.
Tags :