Home

›

Navratri Recipe- Healthy To Eat During Fast Sama Ki Idli
Navratri Recipe- Healthy To Eat During Fast Sama Ki Idli
By: Kratika Thu, 29 Sept 2022 3:00 PM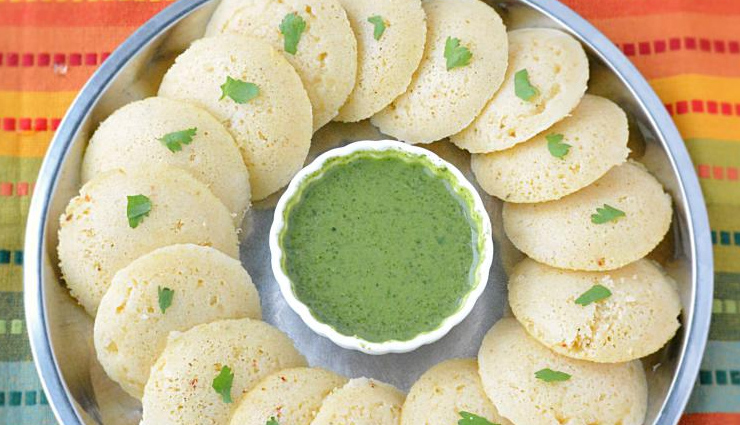 Samu/Varai/samak/barnyarn millet and sabudana, kuttu atta, singhora atta,rajgiri atta are mainly used as a fasting food.They are specially consumed during Navratri, shivratri,ekadashi and on other fasting days.

There are many recipes made by using these millets and seeds. Potato, arbi/colocosia, yam are mainly used vegetables during fasting.



Ingredients

1 cup Sama/ Varai/ Moraiya
3 tbsp Tapioca Pearls / Sago / Sabudana
1/2 cup Sour Yogurt
1/2 tsp Lemon juice
To Taste Salt
1/2 tsp Fruit salt
1 tsp Ginger/ Adrak chopped

For Tempering

3/4 tsp Cumin/ Jeera
1.5 tsp Green Chili/ Hari Mirch
2 tbsp Cashew / kaju chopped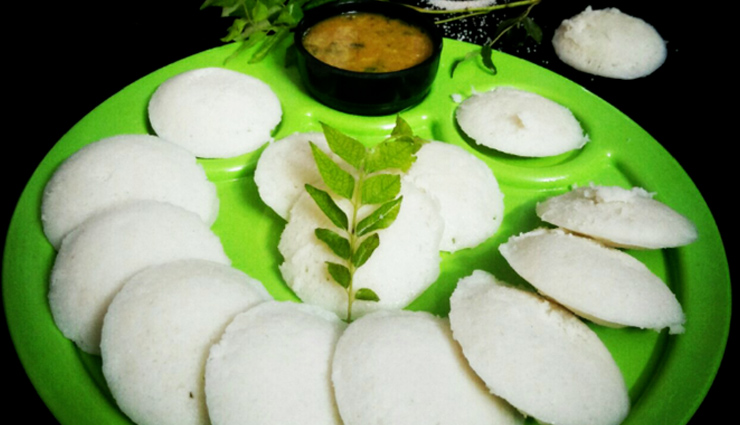 Method

- Wash and soak samak and sabudana in enough water for 4 hours.
- Now drain all the water and grind both with yogurt and make a coarse paste.
- Take out the paste in a bowl.
- Heat oil in a small pan and add cashews and fry on low flame to a light golden colour.
- Add the fried cashews in sama mixture.
- Now add cumin and chilies in the same pan and fry till cumin become golden in colour.
- Add this tempering into the mixture.
- Add ginger,lemon juice and salt in the batter and stir well.
- Boil enough water in the idli steamer and grease the idli mould with oil.
- When water start boiling,mix fruit salt in the sama batter and immediately pour the idli batter in the moulds.
- Cover the steamer and cook for 8-10 minutes.
- Now switch off the flame and remove the plates from the steamer after 5-8 minutes.
- Now with a greased spoon scoop out the idlis.
- Serve with coconut chutney, green chutney or fruit and nut chutney.
Tags :