Home

›

Navratri Recipe- Perfect And Common Sabudana Khichdi
Navratri Recipe- Perfect And Common Sabudana Khichdi
By: Kratika Sun, 18 Oct 2020 08:55 AM
If you are looking for a non-sticky, perfect Sabudana Khichdi (Tapioca pearls salad), then look no further.

This Sabudana Khichdi has the perfect pearls you have been craving for!

Serve this for breakfast or any time of the day and watch it disappear. Plus, it's Vegan and Gluten-Free! Sabudana Khichdi or spicy Tapioca Salad is a favorite comfort food from my childhood! This light, and savory dish is one of the most requested snacks for breakfast.

But this dish is not limited to breakfast; it can be enjoyed at any time of the day.

Each bite of this sabudana khichdi will make your palate go craving for more.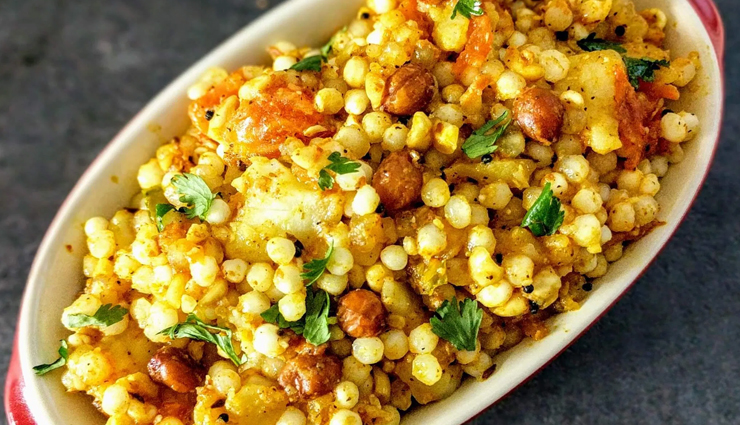 Ingredients

1 cup Sabudana (Tapioca, Sago pearls)
1 cup Water to soak sabudana
1 Tablespoon Oil
1 tablespoon Raw Peanuts
1 large Potato peeled, rinsed and cut in cubed
8 leaves of of Curry leaves
½ teaspoon Dried cilantro leaves
½ teaspoon Crushed red chili flakes
Salt to taste (use Sendha namak- Himalayan salt if fasting)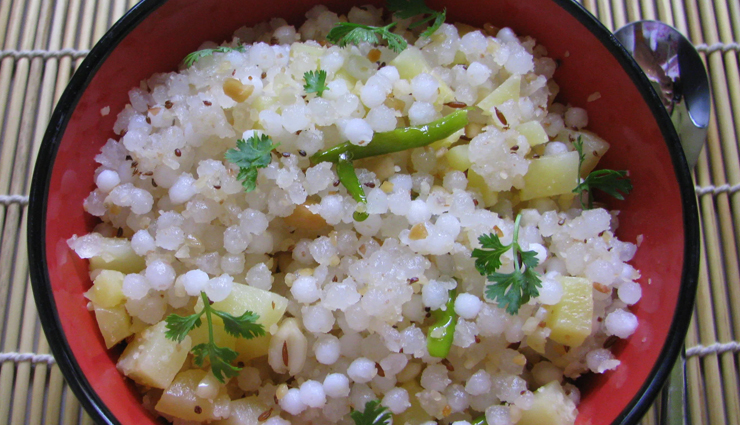 Method

* Rinse sabudana under tap water. Rub the pearls with your hands until the water runs completely clear.

* Transfer the sabudana to a large bowl. Add 1 cup of water to sabudana. Just enough to cover them. Cover and allow it to rest for 4-5 hours.

* After the resting time is over, there will be no water at the bottom of the bowl.

* All you will have is puffed up and non- sticky sabudana pearls.

* Heat oil in a skillet. Add peanuts.

* Roast them, continually stirring for about 5 minutes until they are nicely golden. Once cooked, transfer to a plate and set aside.

* To the same pan, add diced potatoes. Sauté for 3-4 minutes on a medium flame or until soft and tender.

* Return the previously cooked peanuts to the pan.

* Add curry leaves and all the spices. Mix to combine.

* Lower the flame to the lowest setting and stir in the soaked sabudana.

* Mix until combined. Cook sabudana for a few minutes until most of the sabudana pearls become translucent. Stirring occasionally.

* Take it off the heat and serve hot.
Tags :