Home

›

Recipe- Perfect For Dinner French Onion Soup Casserole
Recipe- Perfect For Dinner French Onion Soup Casserole
By: Neha Tue, 24 Jan 2023 3:59:28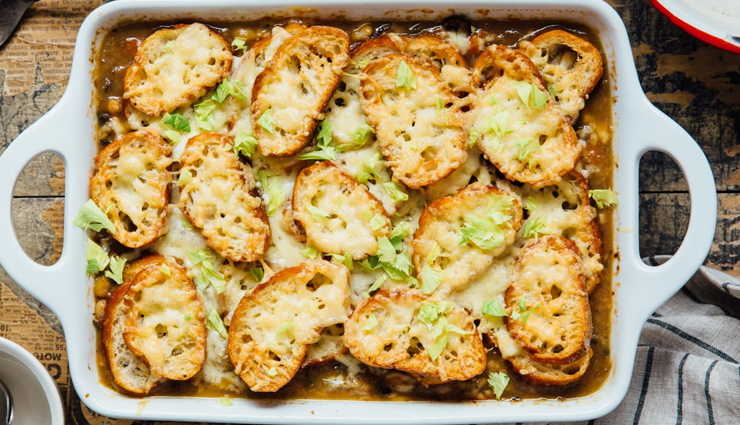 Crusty French bread topped with melted cheese and sitting in a sweet onion broth…this French Onion Soup Casserole is a must-serve side dish or easy vegetarian dinner for all of your cozy gatherings this season!Don't you just love a good bowl of French Onion Soup? This casserole takes all of those delicious flavors and bakes them into an easy dish that can be served alongside your favorite roasted turkey, grilled steak, pot roast, fresh seafood, or baked chicken.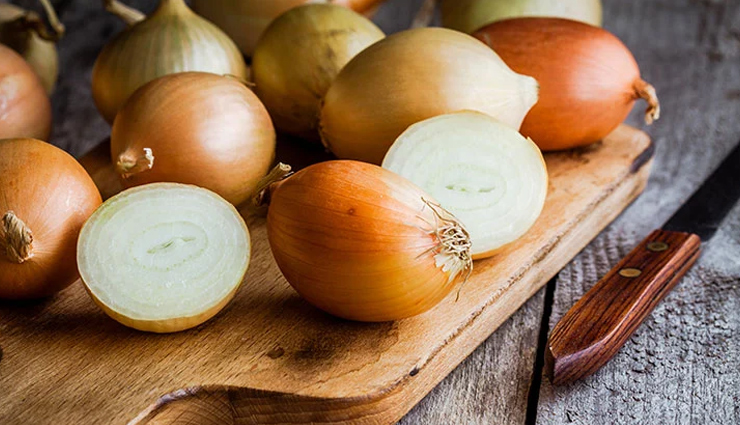 Ingredients

3 medium sweet onions, sliced
3 tablespoons butter
4 cups beef broth
1 teaspoon Worcestershire sauce
4 oz French baguette bread, sliced about ½-inch in thickness (approximately 10-12 small slices)
1 cup (4 ounces) shredded mozzarella cheese
¼ cup grated Parmesan cheese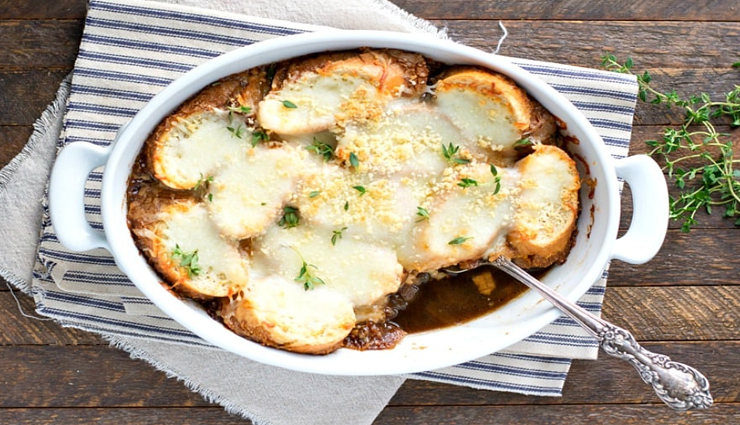 Method

- Melt butter in a large saucepan over low heat.

- Add onions and cover. Cook for about 30 minutes, stirring occasionally.

- Add the beef broth and the Worcestershire sauce. Heat the broth mixture until it boils.

- Reduce heat to low. Allow to simmer, uncovered, for about 30 minutes. The broth will reduce.

- Pour onion and broth mixture into a medium greased casserole dish (you can use a 1 ½-quart baking dish, an 11x7-inch baking dish, a 9-inch square baking dish, or something similar in size).

- Lightly toast the slices of bread.

- Place toasted bread in a single layer on top of onion/broth mixture.

- Cover bread with a thick layer of the shredded mozzarella and top with grated Parmesan.

- Bake, uncovered, in a 350 degree oven for 20-30 minutes, or until cheese is melted and brown on top.