Home

›

Recipe- Perfect For Fasting Makhana Kheer
Recipe- Perfect For Fasting Makhana Kheer
By: Neha Wed, 07 Dec 2022 5:12:41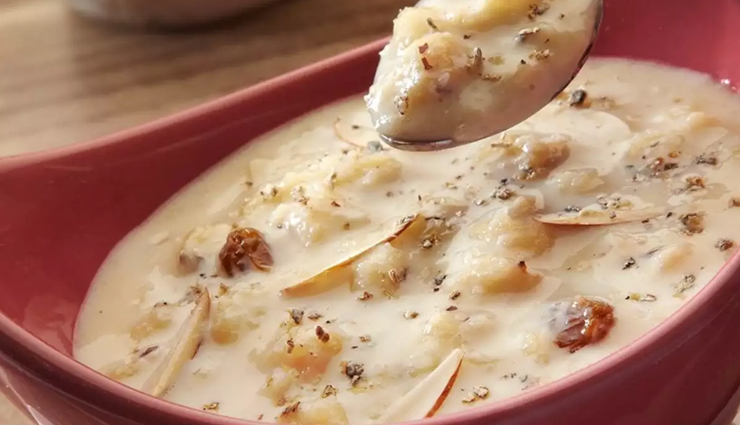 Makhana kheer or foxnut kheer is delicious dessert recipe for fasting. This delicious foxnut recipe has a surprising ingredient that makes it creamy and rich. You can eat both Paneer and Makhana in your navratri recipes so this paneer makhana Kheer is easy falahari Indian dessert recipes for fasting.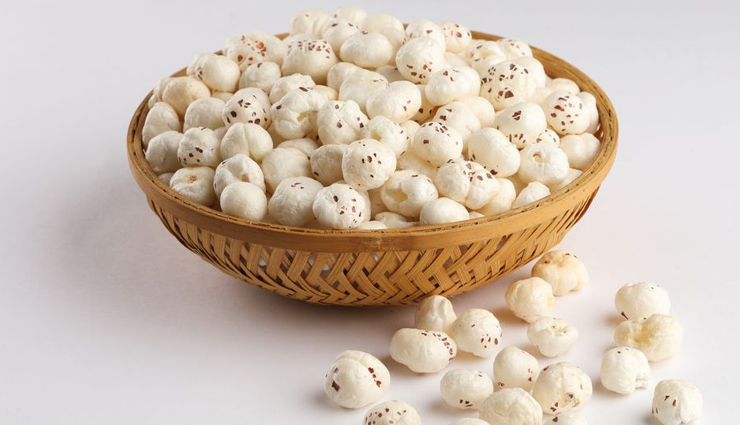 Ingredients

100 gms Makhana /Lotus Seeds
1 tablespoon Ghee
200 gm Paneer / Fresh Cottage Cheese
1 ltr Milk
3-4 tablespoon Sugar
4-5 Green Cardamoms Crushed
2 tablespoon Almonds Chopped
2 tablespoon Raisins
Pistachio
Pepita / Pumpkin Seeds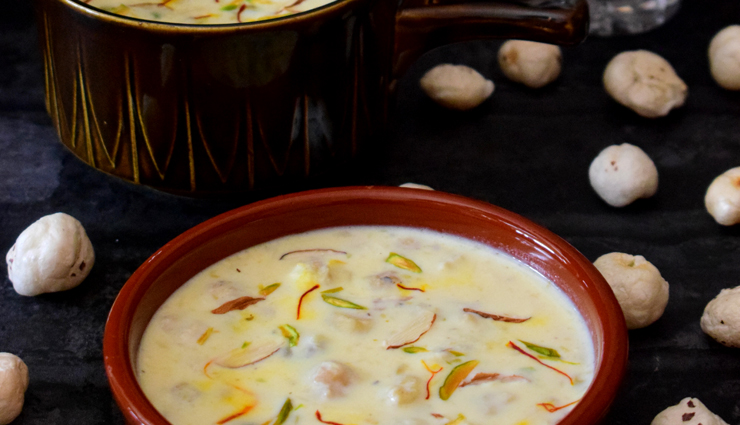 Method

Roast Makhana

- The process of making makhana kheer starts with roasting the lotus seeds/makhana.

- Start with heating a pan and add 1 tablespoon of ghee in it. After that add 100 gms of lotus seeds or makhana in the pan.

- Roast the makhana for 3-4 minutes. When the lotus seeds are a well-roasted turn off the heat.

- Now, in a blender carefully blend the makhana to a coarse paste.

Make Makhane ki kheer

- On a different plate, grate 200 gms of fresh cottage cheese/ paneer.

- In a big pan heat about a liter of milk and bring it to a rolling boil.

- When the milk boils, add crushed makhana in the pan. Cook it for 4-5 minutes until the milk starts to thicken.

- When the milk starts to thicken then it is time to add grated paneer in it. After adding the grated paneer in the kheer cook them for 10-12 minutes on slow heat.

- Keep stirring the kheer while cooking.

- In between the cooking process add 3-4 tablespoons of sugar and 4-5 crushed green cardamom in the classic makhana and paneer pudding.

- Now, add 2 tablespoons of chopped almonds, 2 tablespoons of raisins and few beautiful strands of saffron. (It's preferable if you add Iranian saffron as it gives a great flavor to the kheer)

- Chill the kheer in the refrigerator and when you are about to garnish and share it with your friends and family do sprinkle some chopped almonds, pistachio and saffron on it.

- Your Makhana Kheer is ready to devour!
Tags :