Home

›

Recipe- Popular Indian Dish Chana Masala
Recipe- Popular Indian Dish Chana Masala
By: Kratika Wed, 23 Nov 2022 08:49 AM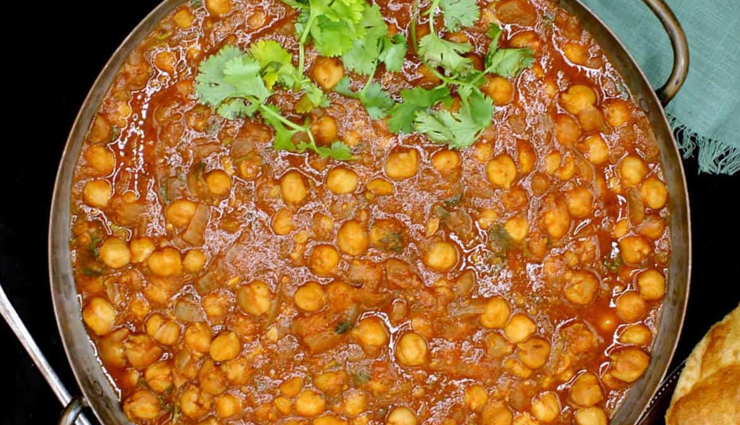 One of the most popular dishes in the whole of India that is usually dipped into with soft leavened bread called patura or bhatura.

In this recipe I have cooked the chickpeas in tea - unusual I know but it adds such warm and earthiness plus it gives the chickpeas a darker colour adding depth to the masala.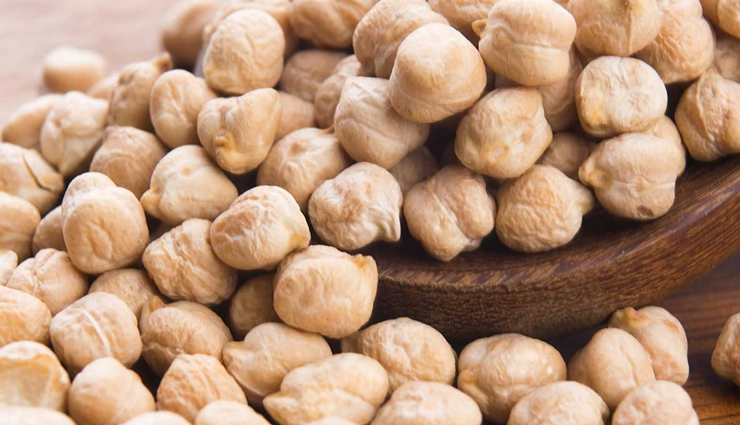 Ingredients

300g dried chickpeas (or 400g tin of cooked)
1 black tea bag
4cm piece ginger
2 green chillies
2 medium tomatoes
1 tbsp rapeseed oil
2 medium onions, thinly sliced
3 cloves of garlic, sliced
1 tsp Kashmiri chilli powder
1 tsp coriander powder
2 tsp cumin seeds
2 tsp pomegranate powder
½ tsp black salt
salt to taste
½ tsp garam masala
1 tbsp lemon juice
Fresh coriander, roughly chopped for garnish
1 tsp chaat masala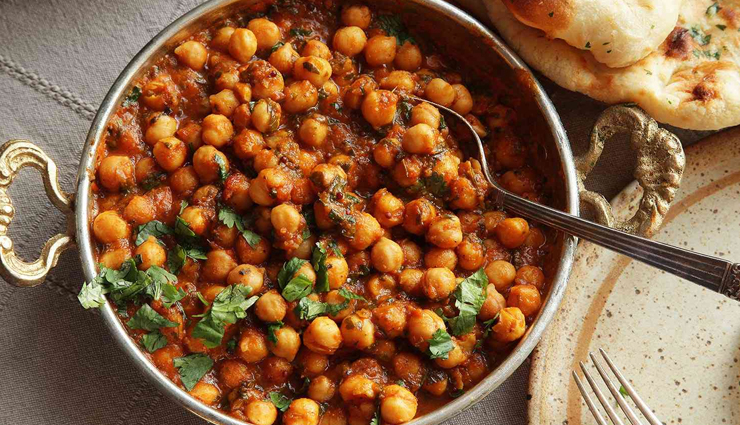 Method

- If using dried chickpeas

- Soak the dried chickpeas in about 1.5L of water overnight.

- Drain and place in a large saucepan with fresh water. Addthetea bag and bring to a boil.Reduce the heat and leave them to simmer for 1½ hours until the chickpeas are tender.

- Drain, discard the tea bag but keep the cooking liquid.

- Mash a few of the chickpeas with a potato masher.

If using tinned chickpeas

- Drain the chickpeas and place into a pan with enough water to cover them.

- Add a teabag and bring to a simmer. Drain and retain the cooking liquid.

- Dry roast the cumin seeds in a frying pan for 2-3 minutes until they are fragrant. Crush in a pestle & mortar and keep to one side.

- Blend the ginger and green chillies to a fine paste in a wet grinder and set aside.

- Blitz the tomatoes to a puree for later.

- In a heavy bottom saucepan, heat the oil. Add the sliced onions and cook on a medium heat for at least 10-15 minutes until they turn golden.

- Stir in the sliced garlic and stir until it just changes colour. Add the ginger & chilli paste.

- Fry for a minute, add the blended tomatoes and cook down until the tomatoes and onions start to combine to create a thick masala.

- Add the chilli powder, coriander and ground cumin and stir for a few minutes until the masala starts to become aromatic and thick.

- Pour in the cooked chickpeas and stir to combine with the masala.

- Sprinkle in the pomegranate powder and black salt and leave to cook for about 5 minutes.

- If the consistency is dry, add a little of the cooking water reserved from earlier and leave the chickpeas to cook for about 20 minutes.

- Keep an eye on the pan and stir every 10 minutes or so. Add more liquid if required.

- Check the seasoning and adjust if required. Make sure the chickpeas are nice and soft and the sauce is thick.

- Add the garam masala and a good squeeze of fresh lemon juice.

To serve

- Top the channa with sliced red onions, freshly chopped coriander, sliced green chillies and a sprinkle of chaat masala.

- Serve with deep-fried puris and enjoy in total happiness!


Tags :