Home

›

Ramadan 2018- Corn Cheese Balls
Ramadan 2018- Corn Cheese Balls
By: Pinki Tue, 29 May 2018 11:35 AM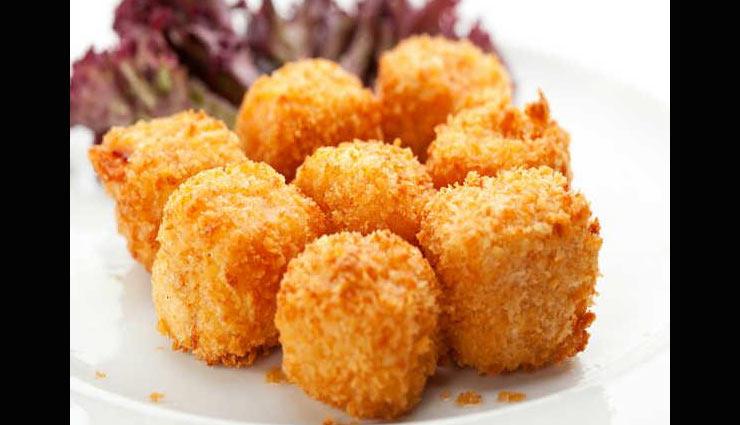 Ingredients

sweet corn tin 150-160 g (1 cup)
big bread slice 1-1/2
green chili 1
fresh coriander 4-5 stems
salt 1/4 tsp
paprika powder 1/2 tsp
cheddar cheese shredded 1 cup

For coating

flour 1/4 cup
salt 1/8 tsp
paprika powder 1/8 tsp
bread crumbs as required

Method

* take sweet corn tin, strain it, throw all extra water in it…. add corns,green chili, fresh coriander, bread slices, salt 1/4 tsp, paprika 1/4 tsp in a chopper…chop it very fine.

* take out in a bowl, add shredded cheese…mix with light hands….be careful do not add too much salt in it because cheddar cheese has enough salt in it.

* Make balls…coat them with plain flour.

* take 1/4 cup flour with salt 1/8 tsp and 1/8 tsp paprika powder, add some water in it…make slightly thick paste (like we made for pakora)

* coat balls in it then in bread crumbs.

* now freeze them…or keep them in fridge for half hour then fry them.

* fry them in hot oil…and try to make it quick because they have lot of cheese in them…if you keep them in oil for long they will tear…

* 1 more thing, try to coat them nicely with coating ,other wise they will tear while frying.
Tags :