Home

›

Ramadan Recipe- Easy To Make Chicken Pakora
Ramadan Recipe- Easy To Make Chicken Pakora
By: Pinki Mon, 27 Mar 2023 11:15:27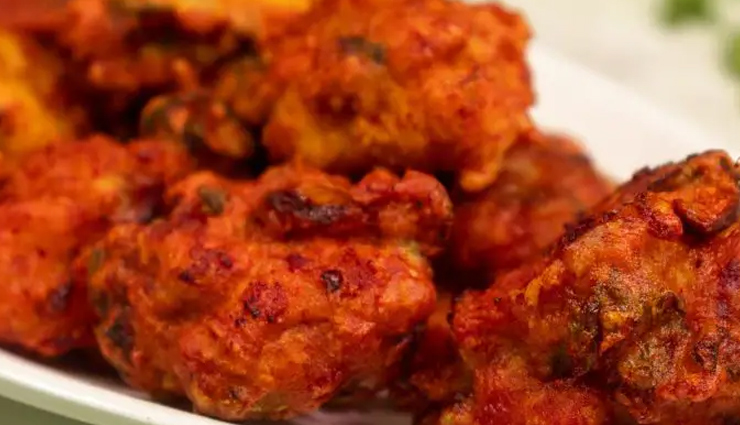 Chicken Pakora is a popular South Asian snack that consists of bite-sized pieces of chicken that are marinated in a blend of spices, coated in a batter made of chickpea flour, and deep-fried until crispy and golden brown. It is a popular appetizer or snack in many parts of South Asia, including India, Pakistan, and Bangladesh.

The marinade for chicken pakora typically includes a blend of spices such as cumin, coriander, turmeric, and chili powder, along with ginger and garlic paste. The chicken is then cut into small pieces and coated in a batter made of chickpea flour (also known as besan), water, and additional spices. The battered chicken is then deep-fried until crispy and golden brown.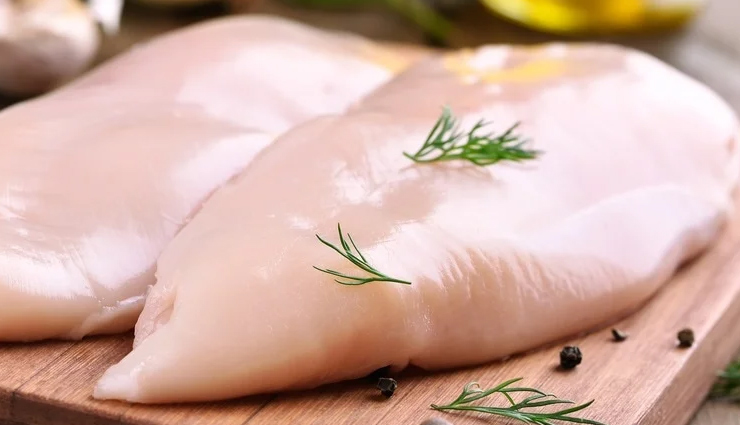 Ingredients

8 tbsp/100g gram flour
4 tbsp/50g cornflour or rice flour (or a mix of both)
1 tsp salt (or to taste)
1 tsp red chilli powder
1 tsp chilli flakes
1.5 tsp cumin powder
1.5 tsp coriander powder
0.25 tsp turmeric
1 tsp dried fenugreek (kasoori methi)
2 tbsp lemon juice
1/4 tsp bicarbonate of soda
2.5 tbsp freshly chopped coriander leaf
1 tbsp minced garlic
2 green chillies, sliced finely
500g raw chicken, cut into bite-sized pieces
Oil, for deep frying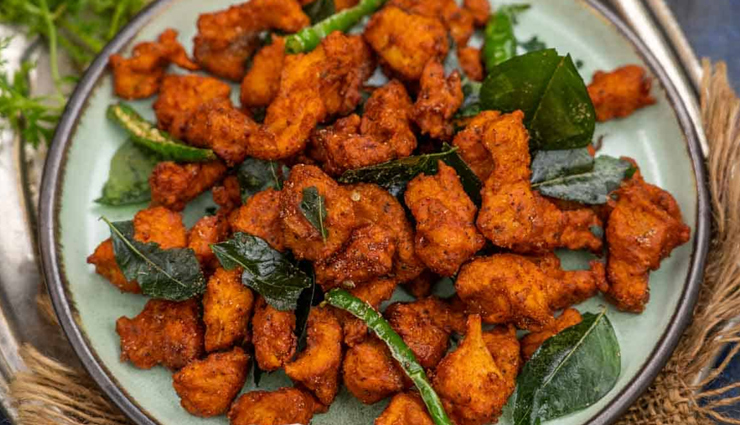 Method

- In a bowl, combine all the ingredients except for the oil and chicken.

- Add in cold water, a very small amount at a time, mixing each time until the mixture becomes thick and resembles PVA glue. If in doubt, keep things on the drier side.

- Mix in the chicken pieces

- Preheat some oil in a frying pan or karahi.

- Once the oil is hot, drop in some pieces of chicken, ensuring you don't overcrowd the pan.

- Turn them over a few times to ensure they brown evenly.

- Once the Pakoras become golden brown, remove using a slotted spoon and drain over a colander lined with tissue.