Home

›

Ramadan Recipe- Smoky And Tasty Kofta Kebab
Ramadan Recipe- Smoky And Tasty Kofta Kebab
By: Pinki Fri, 31 Mar 2023 11:42:59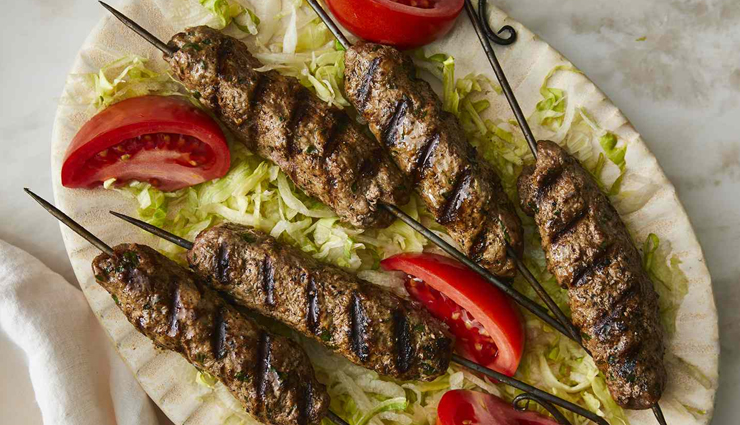 Kofta kebab is a popular Middle Eastern and South Asian dish made from spiced meat or vegetables formed into balls or patties and then grilled, baked, or fried. The meat or vegetables used for making kofta can include lamb, beef, chicken, or even fish or vegetables such as potatoes, eggplant, or paneer.

The ingredients for making kofta kebab may vary depending on the region or recipe, but usually, they include ground meat or vegetables, herbs and spices such as cumin, coriander, paprika, and garlic, and binding ingredients like breadcrumbs, eggs, or yogurt. The mixture is then shaped into small balls or patties and cooked on a skewer or a grill until browned and cooked through.

Kofta kebab can be served with a variety of sides such as rice, salad, or flatbread. It is often accompanied by a dipping sauce or yogurt-based sauce, such as tzatziki, raita, or tahini sauce.

Kofta kebab is a versatile and flavorful dish that is loved by many people worldwide. It can be adapted to different tastes and preferences, and there are countless variations of the recipe available online.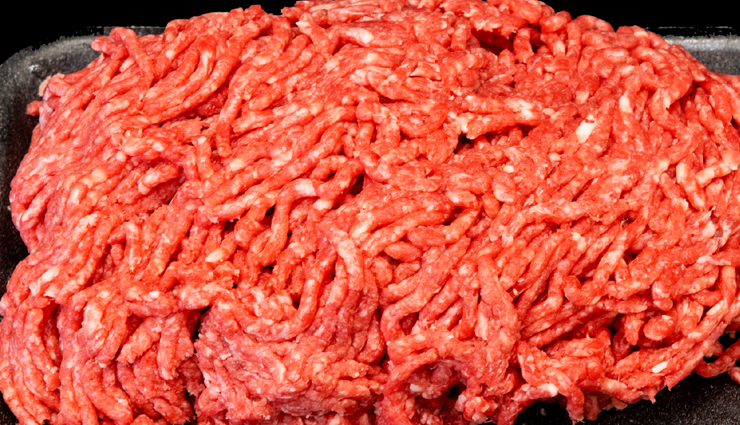 Ingredients

1 pound ground beef or lamb
1 medium onion, finely chopped
1/4 cup chopped fresh parsley
1/4 cup chopped fresh cilantro
2 cloves garlic, minced
1 teaspoon ground coriander
1 teaspoon ground cumin
1/2 teaspoon ground cinnamon
1/2 teaspoon ground allspice
1/2 teaspoon ground black pepper
1/2 teaspoon salt
Wooden skewers, soaked in water for 30 minutes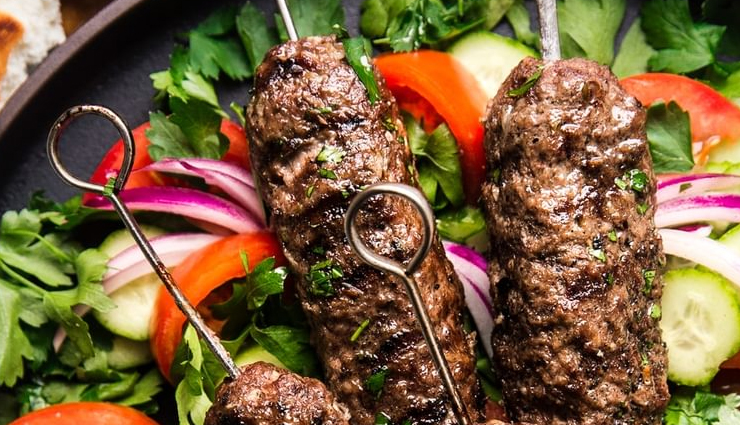 Method

- In a large bowl, combine the ground meat, onion, parsley, cilantro, garlic, coriander, cumin, cinnamon, allspice, black pepper, and salt. Mix well until all the ingredients are evenly distributed.

- Preheat your grill or broiler to medium-high heat.

- Divide the meat mixture into 8-10 portions and shape each portion into a long, narrow sausage shape around a wooden skewer.

- Grill or broil the kebabs for 8-10 minutes, turning occasionally, until the meat is browned and cooked through.

- Serve the kofta kebabs hot with pita bread, hummus, and a side salad.