Home

›

Ramadan Recipe- Spicy And Tangy Chana Chaat With Yogurt
Ramadan Recipe- Spicy And Tangy Chana Chaat With Yogurt
By: Pinki Mon, 27 Mar 2023 11:15:22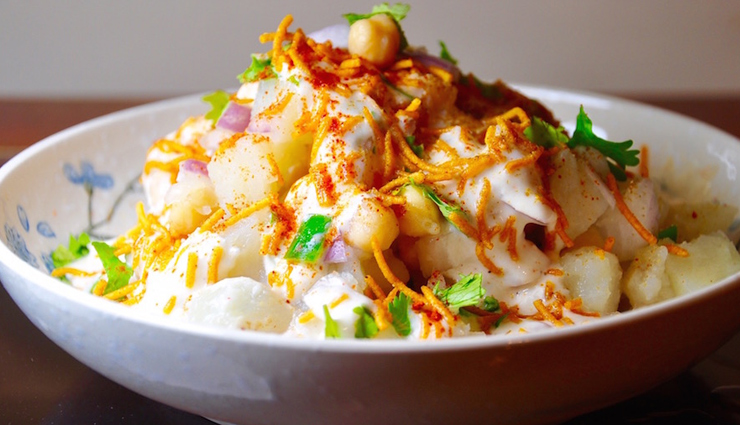 Chana chaat is a popular South Asian street food that is made with chickpeas (also known as chana) and a variety of flavorful ingredients. It is a refreshing and healthy snack that can be enjoyed as a light meal or as an appetizer.

Chana chaat is a versatile dish that can be customized to suit your tastes. It can be made spicier or milder, depending on your preference, and can be served cold or at room temperature. It is a popular street food in India, Pakistan, and Bangladesh and is often served in small paper cups or bowls.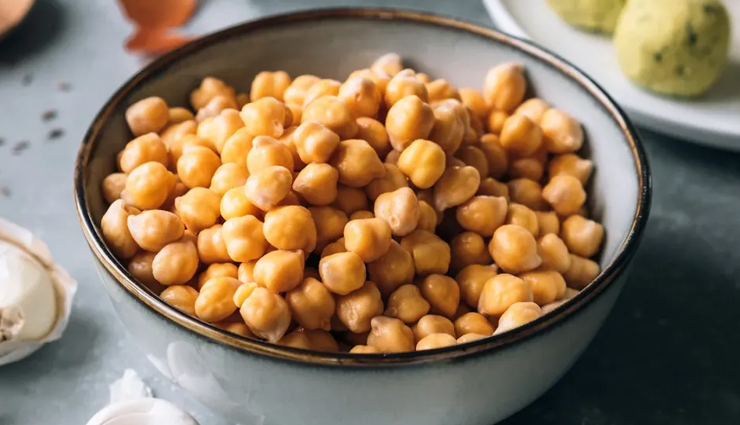 Ingredients

250 g chickpeas boiled
1 small tomato diced
1 small onion diced
3 tablespoon fresh coriander chopped
3 tablespoon fresh mint chopped
1 teaspoon chaat masala plus extra for sprinkling
¼ teaspoon salt
⅓ teaspoon red chili powder
1 teaspoon cumin powder

Sweetened Yogurt

½ cup (200g) yogurt whisked
2-3 tablespoon white sugar
¼ cup water

Mint Chutney

½ cup fresh mint
¼ cup fresh coriander
1 green chili small
pinch salt
¼ teaspoon cumin roasted and crushed
2 tablespoon lemon juice

Imli Chutney

100 g tamarind preferably seedless
1 cup water
¼ cup jaggery
½ teaspoon red chili powder
¼ teaspoon black salt
½ teaspoon ginger powder
½ teaspoon cumin roasted and crushed

Assembly

sev or papri
chaat masala
2 tablespoon onion diced
2 tablespoon tomato diced
1 tablespoon fresh mint chopped
1 tablespoon fresh coriander chopped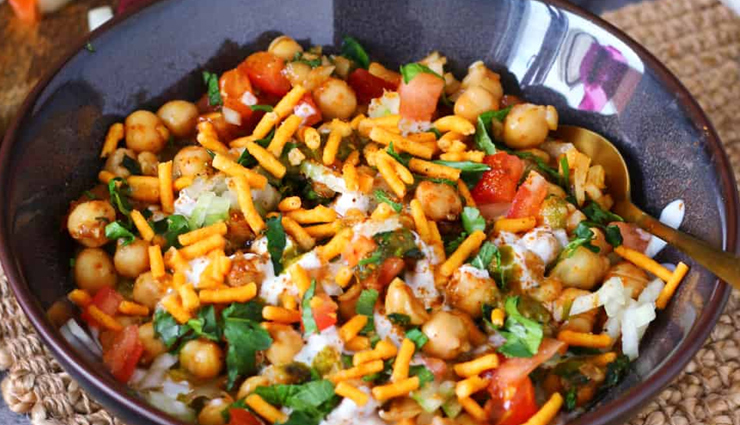 Method

- In a small blender add all the ingredients of the Mint Chutney and blend till smooth. Keep aside.

- Boil the water and turn off heat. Put the tamarind in it, along with the rest of the ingredients and cover for 15-20 minutes.

- When the tamarind separates and is soft blend everything together into a smooth chutney. If your tamarind has seeds remove those first before blending.

- Mix the yogurt, water and sugar. Keep aside.

- In the boiled chickpeas add onion, tomato, mint, coriander, chaat masala, cumin powder, salt and red chili powder. Mix well and put aside.

- Take a big bowl (or individual jars for party serving).

- Add some yogurt sparingly to the bottom of your serving bowl, put the chickpeas mixture, pour some more yogurt, drizzle the mint and imli chutney.

- Garnish with diced onions, tomatoes, mint, coriander and sev (or papri).

- Sprinkle some chaat masala and serve immediately.