Home

›

Ramdan Recipe- Make Your Iftar Delicious With Chicken Biryani
Ramdan Recipe- Make Your Iftar Delicious With Chicken Biryani
By: Pinki Fri, 31 Mar 2023 3:37:21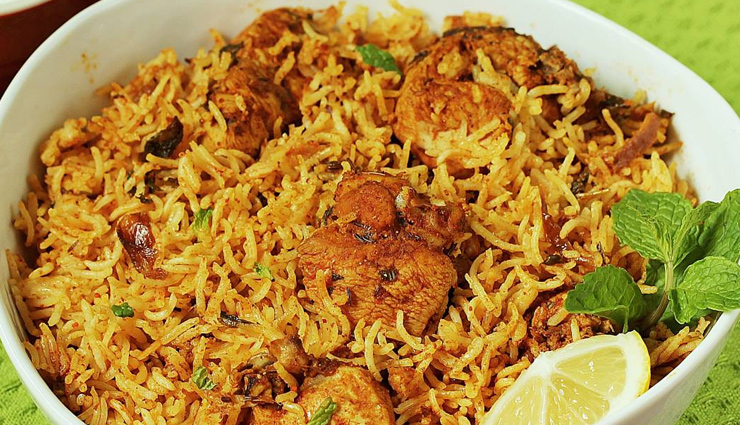 Chicken biryani is a flavorful and aromatic rice dish that is popular in South Asian cuisine. It typically consists of marinated chicken pieces that are cooked with spices, onion, tomato, and yogurt, which are then layered with basmati rice and cooked together in a sealed pot to allow the flavors to meld.

Chicken Biryani is a premium scented rice cooked with meat, egg, potatoes, and Indian spices, which originated in the Indian sub-continent. It is so popular dish among the Muslims that it is almost considered as a ritual to have Chicken Biryani during Ramadan.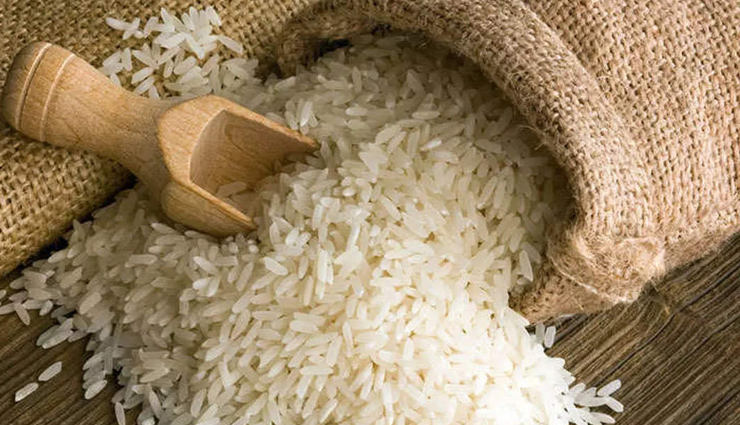 Ingredients

2 cups of basmati rice
4 cups of water
1 lb of boneless, skinless chicken breasts, cut into small pieces
1 onion, thinly sliced
2 tomatoes, diced
1/2 cup of plain yogurt
2 tbsp of vegetable oil
2 tbsp of ghee (clarified butter)
1 tsp of cumin seeds
1 tsp of coriander seeds
1 tsp of turmeric powder
1 tsp of garam masala
1 cinnamon stick
4 cardamom pods
4 cloves
Salt and pepper, to taste
Fresh cilantro, chopped (for garnish)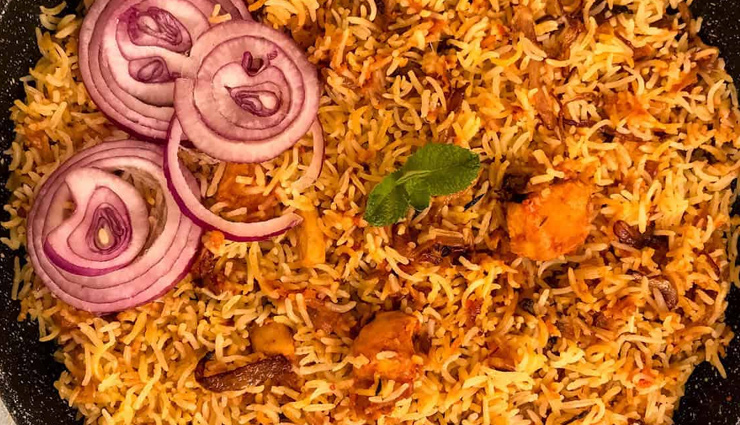 Method

- Rinse the basmati rice in cold water until the water runs clear. Soak the rice in water for 30 minutes.

- In a large pot, heat the oil and ghee over medium-high heat. Add the cumin seeds, coriander seeds, cinnamon stick, cardamom pods, and cloves, and cook for a few minutes until fragrant.

- Add the sliced onions and sauté until golden brown. Add the diced tomatoes and cook for a few minutes until the tomatoes are soft.

- Add the chicken pieces to the pot, along with the turmeric powder, garam masala, salt, and pepper. Mix well and cook for a few minutes until the chicken is cooked through.

- In a separate pot, bring the water to a boil. Drain the soaked rice and add it to the boiling water. Cook the rice for 8-10 minutes, or until it is partially cooked.

- Preheat the oven to 350°F (175°C).

- In a large oven-safe pot or Dutch oven, layer the cooked rice with the chicken mixture. Make sure to spread the rice evenly and press down gently.

- Pour the yogurt over the rice and chicken, making sure to spread it evenly.

- Cover the pot with a lid or foil and place it in the preheated oven. Bake for 20-25 minutes, or until the rice is fully cooked and fluffy.

- Garnish the chicken biryani with chopped cilantro and serve hot.