Home

›

Recipe- Chinese Style Veg Hakka Noodles
Recipe- Chinese Style Veg Hakka Noodles
By: Kratika Wed, 13 Oct 2021 1:51 PM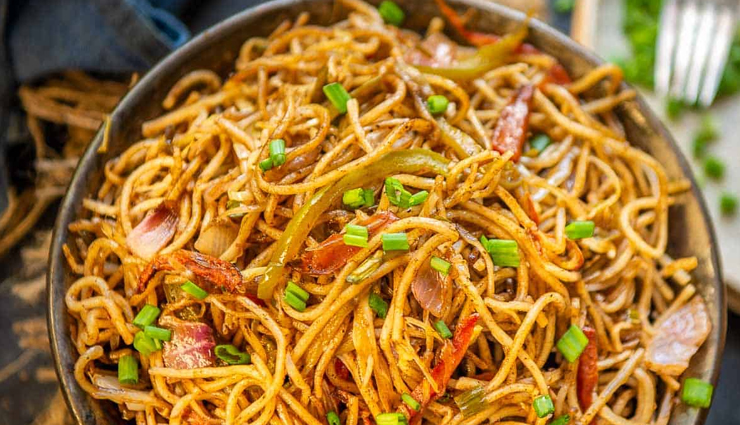 A very simple and common dish but all have a different way of making it. A lip smacking complete meal. Give it a try on this weekend. It's heavenly. a total crowd pleaser! The classic hakka noodles with vegetables. Needs no accompaniment. This recipe will make you tangy, spicy, saucy hakka noodles. If you can chop the vegetables ahead, then Hakka Noodles are ready in no time. They taste even better the next day.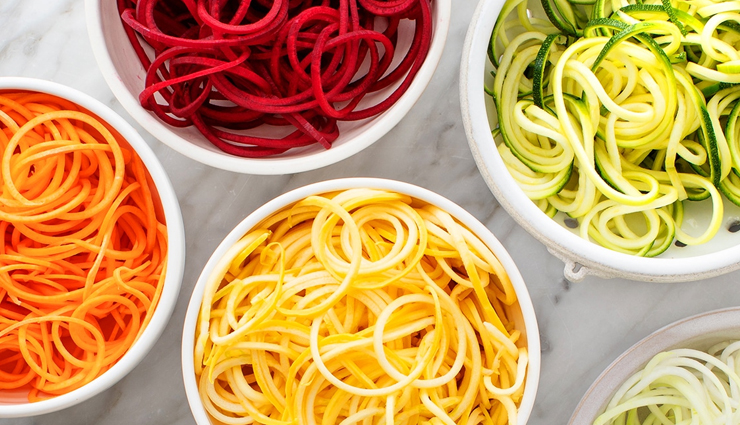 Ingredients

250gms Noodles
1 large Onions sliced
1 large Capsicum Sliced thin
1/2 large Carrot cut sliced thin
1/2 cabbage roughly chopped
1 tblsp Soy Sauce
1 tblsp Vinegar
1 tsp Chilli Sauce.
1 tbsp Spring Onion Greens
Salt to taste
1 tsp Black Pepper Powder
2 tblsp Oil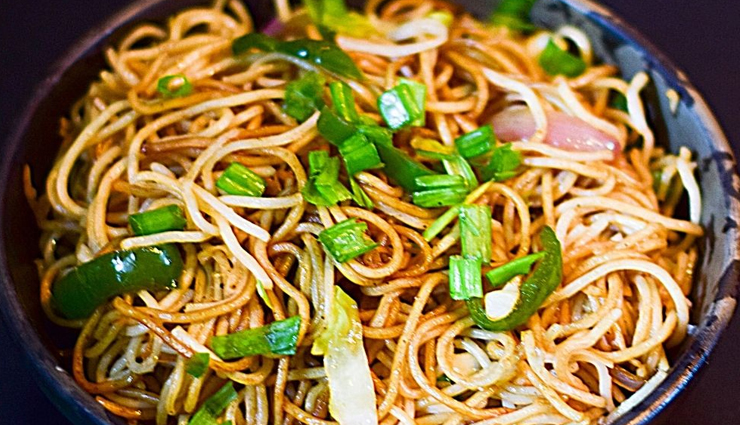 Method

* Boil the noodles as per instructions on the packet. But go "al dente" that is leave the noodles slightly firm. They should not get mushy.

* Wash it in running water to remove all the starch and then apply 1 tblsp of oil and rub them on the noodles.

* Keep aside and let it cool completely.

* Remember to do all the cooking on high flame. This gives the smoky flavor.

* In a wok / kadai, heat oil add the onion slices. Stir fry for 30 – 40 secs and then add the hard vegetable that is the carrots and cabbage.

* Stir fry for nothet minute, constantly stirrring and then add capsicum. Stir fry over high heat. Go for a few mins make sure the veggies still have a bite and not turned mushy.

* Now add the noodles and quickly add the sauces and salt. While adding salt remember that you have added salt while noodles.
Stir and mix well.

* Dish out the noodles and garnish with finely chopped spring onion greens.
Tags :