Home

›

Recipe- Creamy White Sauce Pasta
Recipe- Creamy White Sauce Pasta
By: Pinki Thu, 04 Feb 2021 5:19 PM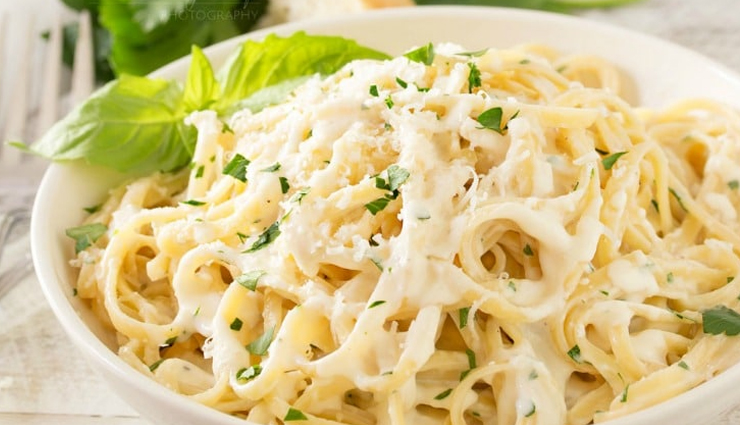 White sauce pasta is a popular Italian delicacy, prepared by cooking pasta in a creamy white sauce of milk, flour, and flavorful spices.

This white sauce pasta is very familiar around the globe, because of its easy method of preparation. It is so soft and creamy, which attracts kids very much.

The base of this recipe is prepared with milk and all-purpose flour. The trick to make creamy soft smooth white sauce pasta is in the preparation of the sauce properly.
Ingredients

To boil pasta

2 cups pasta
6 cups water
½ tsp salt
1 tsp oil

Veggies used

1 carrot
10 cauliflower florets
¼ cup green peas
¼ cup onion
1 tbsp garlic

Other ingredients

1 tbsp butter
2 cups milk
2 tbsp all-purpose flour maida
½ tsp white pepper powder
¼ tsp black pepper powder
½ tsp salt
1 tsp oregano/pasta seasoning (optional)
½ tsp redchilli flakes (optional)
1 tbsp cheese (optional)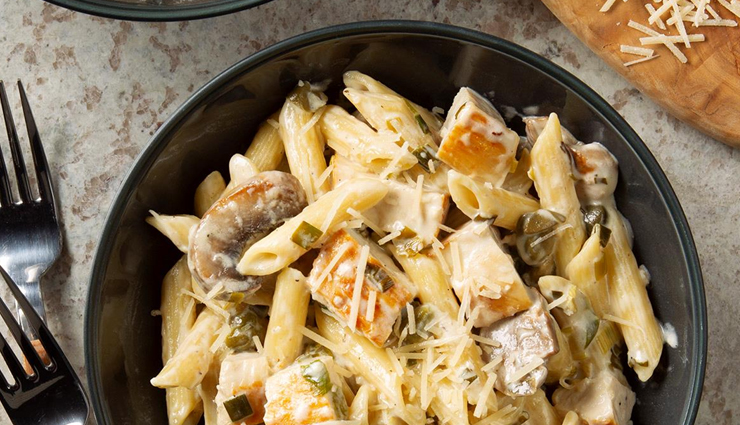 Method

* Chop all the vegetables and keep ready.

* Choose any kind of Pasta. today I used Penne pasta.

* In a large vessel take 8 cups of water and bring it to boil.

* When water is boiling add two cups of pasta along with oil and salt.

* Cook pasta Al dente (soft but not mushy).

* It takes around ten minutes for the Penne pasta used. Read the instructions given in the cover and cook accordingly.

* When it is done drain completely without water.

* Add some oregano seasoning and oil mix well and keep aside.

* In a pan heat butter, add finely chopped garlic.

* Saute garlic nicely and add all the chopped vegetables you prefer.

* Mix and cook vegetables in the medium heat without adding any water. You can cover and cook vegetables until soft.

* Add 1.5 cups of milk with the vegetables and cook in simmer for two minutes. Reserve half cup of milk.

* Now add Maida with the remaining milk and make a fine paste without any lumps.

* Add this paste with the milk and stir immediately.

* Mix quickly so that the maida and milk incorporate well with the vegetables.

* Stir continuously to avoid lumps formation and add extra milk if needed to make a soft smooth creamy sauce.

* Sprinkle the spices white pepper and black pepper powder and salt.

* Add the boiled and seasoned pasta, mix with the sauce.

* In the whole process makes sure there are no lumps formed.

* Coat the sauce well on the pasta and add grated cheese, close with lid, keep in low heat for two mins.

* Finally, Sprinkle some oregano or pasta seasoning. You can use red chilli flakes if you like

* Cheesy soft creamy white sauce pasta is ready. Serve hot.
Tags :