Home

›

Recipe- Crispy Yet Tender Mongolian Beef
Recipe- Crispy Yet Tender Mongolian Beef
By: Kratika Thu, 25 Nov 2021 08:28 AM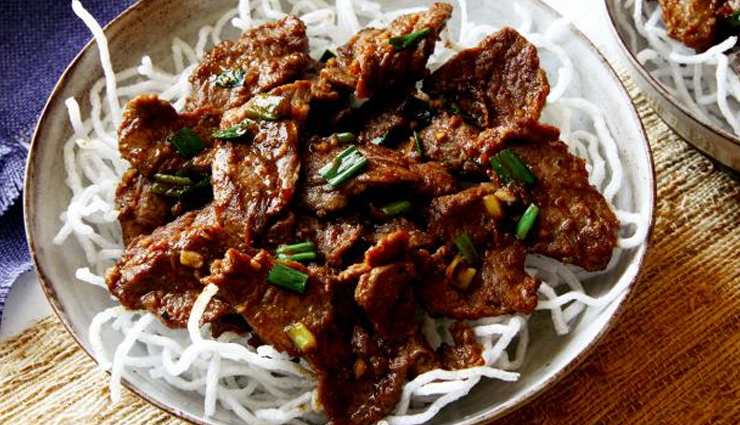 This Homemade Mongolian Beef is the perfect (under 30-minute) recipe the whole family will love. The crispy yet tender beef is amazing with the garlic and ginger sweet and savory sauce.This Chinese restaurant inspired Mongolian Beef is so EASY to make and tastes just as amazing as P.F. Chang's. Thinly sliced beef seared until crispy with carrots, bell pepper, and green onion in a sweet and spicy sauce that adds so much flavor to the beef.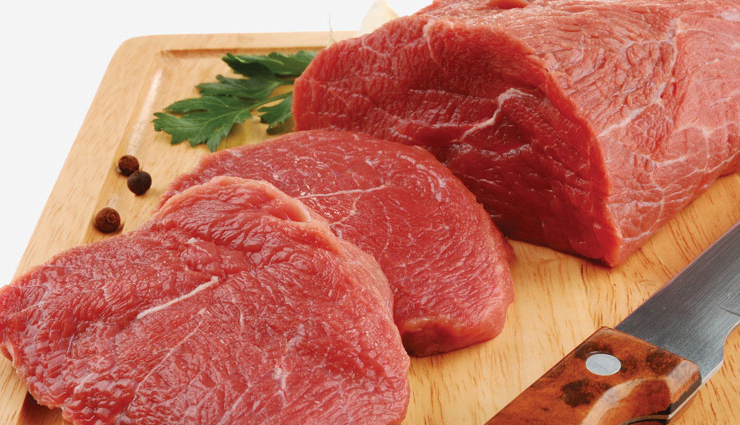 Ingredients

Mongolian Beef Ingredients-

1 carrot , peeled and julienned
1 red bell pepper , sliced into strips
1 Tbsp unsalted butter
2 Tbsp oil, divided
1 lb flank steak, thinly sliced
1/4 cup cornstarch

For Sauce

1 tsp fresh ginger , peeled and grated
4 garlic cloves , peeled and grated
1/3 cup brown sugar, (packed)
1/3 cup water
1/3 cup low-sodium soy sauce,
1 tsp Sriracha, or added to taste
1/3 cup green onions, thickly sliced (from 4 stems)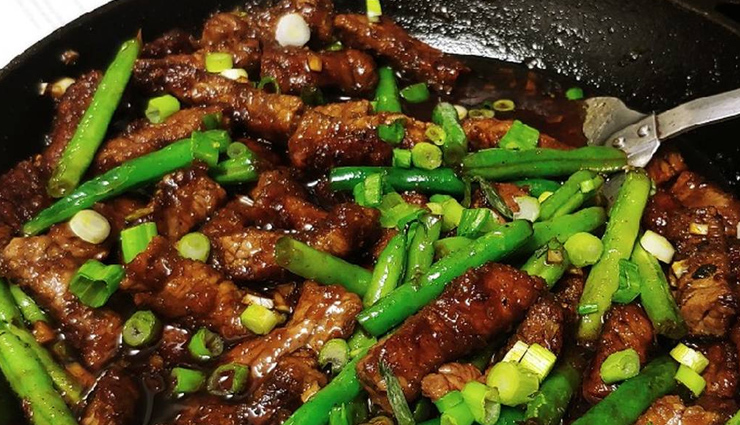 Method

* Place beef slices in a bowl, add cornstarch and stir to completely coat.

* In a bowl, combine the ingredients for the sauce and stir until well combined, set aside.

* Julienne the carrot and pepper, slice the onions. Thinly slice the beef into bite-sized strips.

* In a skillet, heat 1 Tbsp oil with 1 Tbsp butter over med/high heat. Add the carrot and peppers, saute to desired tenderness. Remove the vegetables from the skillet.

* Add 1 Tbsp oil over high heat. Once hot, add the beef and cook about 2 minutes per side.

* Add the vegetables back into the skillet with the green onion.

* Pour the sauce and stir to combine. Turn heat to medium/low and cook until the sauce thickens, about 3 minutes.
Tags :