Home

›

Recipe- Crunchy And Delicious Asian Chopped Salad
Recipe- Crunchy And Delicious Asian Chopped Salad
By: Kratika Thu, 25 Nov 2021 4:12 PM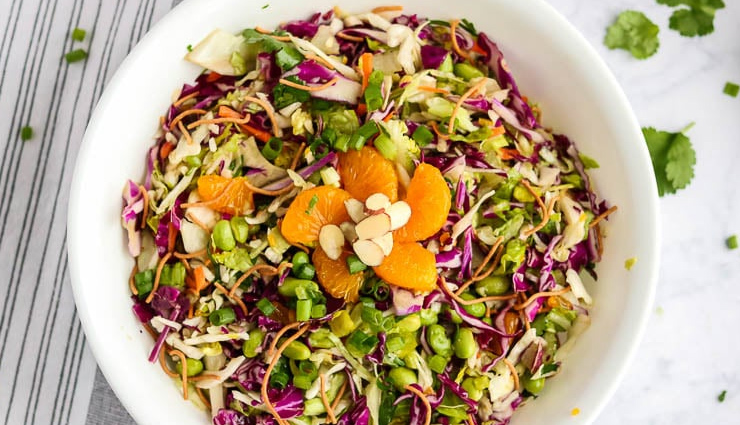 Asian Chopped Salad is a bowl of crunchy, delicious goodness. This is a vibrant and healthy side dish with a sweet and savory flavor profile. The homemade Asian salad dressing is quick to whip up and irresistible.Asian Chopped Salads always found their way into my grocery cart. Once I decided that I could easily make it homemade, I was hooked. Making this salad from scratch is a no-brainer. It is just as good (if not better) than the bagged varieties. Plus, you get to use the freshest ingredients and control what you put in the salad. Using fresh cabbage, carrot and snap peas gives this salad an amazing crunch with every bite.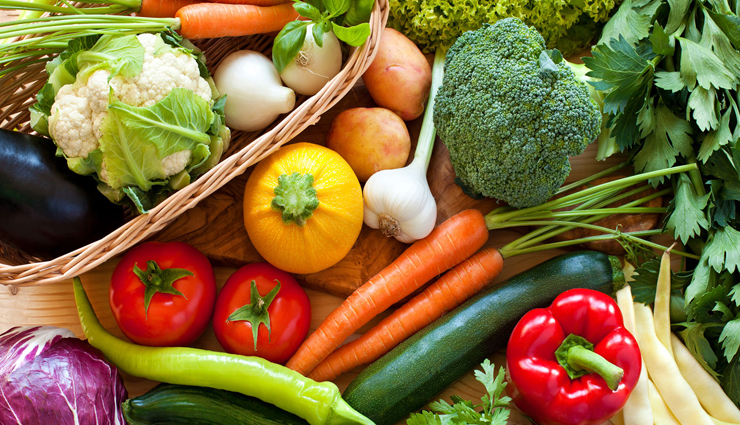 Ingredients

3 cups white cabbage , thinly sliced
3 cups red cabbage , thinly sliced
1 medium red bell pepper, cut into thin strips
1 medium carrot, julienne
1 cup sugar snap peas, chopped
3 green onions, chopped
1 tbsp cilantro, chopped
1 tbsp sesame seeds
1/2 cup cashews, toasted and chopped
1/2 cup crispy chow mein noodles, or wontons

For Asian Salad Dressing

4 tbsp sesame oil
4 tbsp rice vinegar
2 tbsp honey
2 tbsp lime juice
2 tsp fresh ginger, peeled and grated
1 tsp salt, or added to taste
1/2 tsp ground black pepper, or added to taste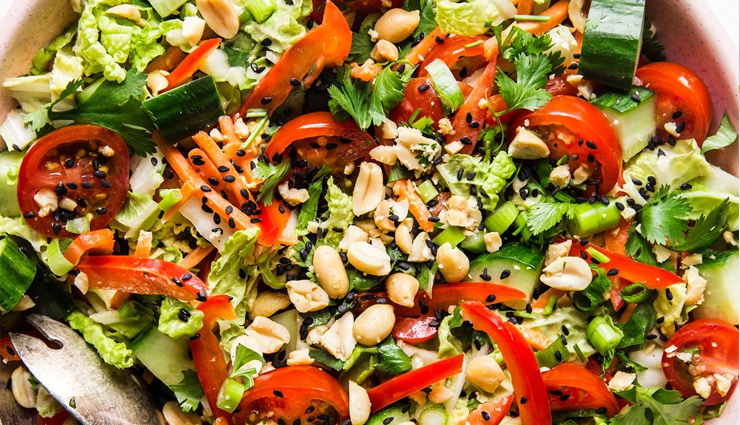 Method

* Roast cashews on a preheated skillet until golden brown. Let them cool down completely. Chop them into small pieces.

* Wash and prepare all the vegetables and arrange them in a large bowl.

* Sprinkle the salad with chopped cilantro, sesame seeds, noodles and cashews.

* For the Asian salad dressing, combine the ingredients together in a jar and shake well.

* Pour the dressing over the salad before serving and toss to combine. Season with salt and pepper to taste.


Tags :