Home

›

Recipe- Delicious Barley Stuffed Tomatoes
Recipe- Delicious Barley Stuffed Tomatoes
By: Kratika Wed, 21 July 2021 3:50 PM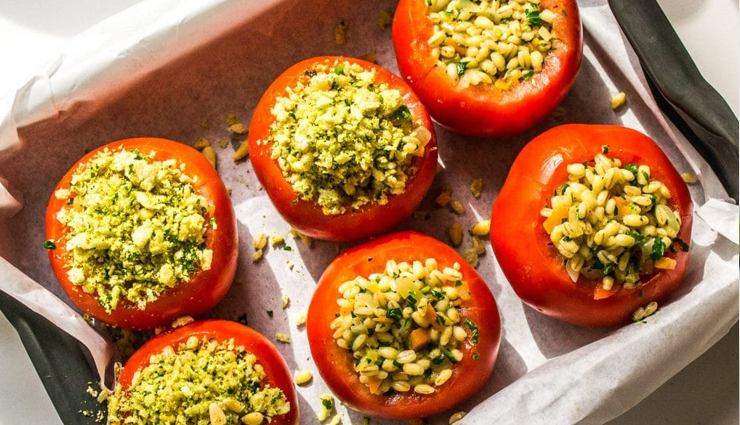 Juicy and baked tomatoes stuffed with garlicky herbed barley and spices make a healthy and delicious appetiser or snack. Recently I have started using barley in my cooking and, to be frank, I am loving the versatility of it as a healthy ingredient. It has a soft yet chewy texture that blends very well in most of the recipes.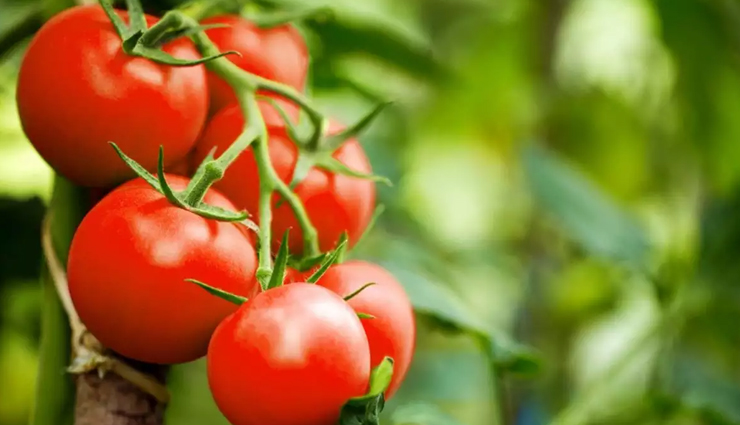 Ingredients

8 ripe medium sized tomatoes
2 teaspoon olive oil

For Stuffing

1/2 cup pearl barley
2 garlic cloves,minced
2 cups spinach leaves,chopped
1 teaspoon parsley
salt to taste
pepper to taste
1 teaspoon lemon juice
1 tablespoon olive oil
3 cups water or broth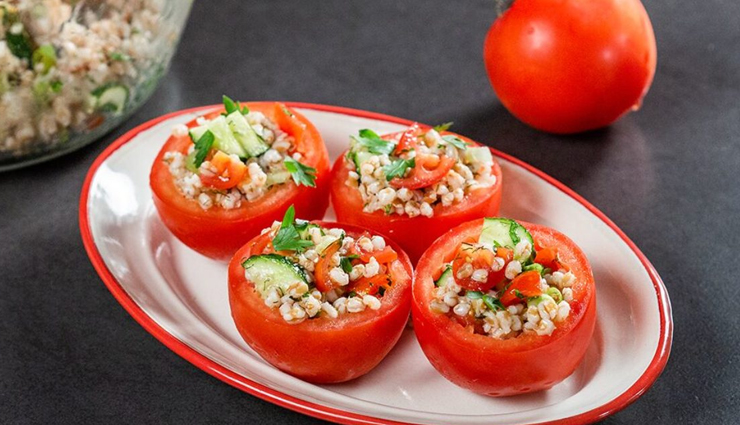 Method

* Rinse and dry the tomatoes. Slice the top of the tomatoes and scoop out the pulp and seeds.

* Wash and soak pearl barley in enough water for 2 to 6 hours. Drain and set aside.

* Heat a saucepan and add olive oil. Add minced garlic and saute fro a minute.

* Stir in the spinach leaves,tomato pulp and seeds, parsley,salt and pepper. Stir and add 3 cups of water or broth.

* Cook covered until the water is absorbed and barley is soft. Remove from heat add lemon juice and set aside.

* Line a baking sheet with oil and preheat oven to 180° C.

* Fill the barley stuffing into the empty tomatoes and cover ith the sliced top. Drizzle some olive oil.

* Bake them in preheated oven for about 25 to 30 minutes. Remove from oven.

* Serve and enjoy.
Tags :