Home

›

Recipe- Delicious Tomato Salsa
Recipe- Delicious Tomato Salsa
By: Kratika Mon, 03 May 2021 4:01 PM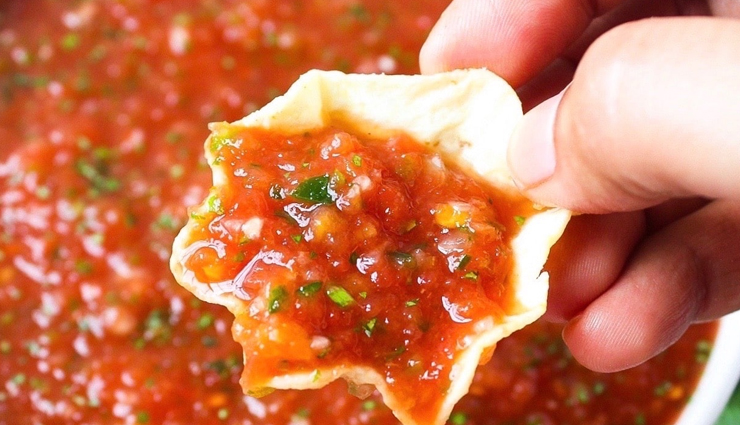 A fresh Tomato Salsa is so easy to make, you hardly need a recipe to make Tomato Salsa! Mild in a flavor with a kick. Tomato Salsa only takes few handy ingredients to create this basic recipe. Keep it fresh by mixing fresh chopped tomatoes, onion, jalapeno, and cilantro with lime juice for a quick and simple salsa. This is just the basic recipe to tickle taste buds with garden-ripe flavors and homemade goodness! This fresh and healthy tomato salsa recipe is perfect for any snack, easy to prepare, it is a great for dipping or as a side dish. You can make it jar full quantity and then refrigerate until need to serve.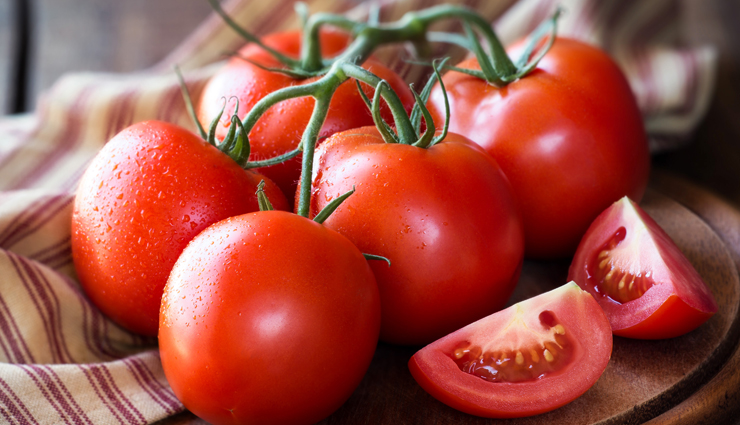 Ingredients

2-3 cup Chopped Tomatoes
1 Medium Sized Onion Roughly Chopped
1 Finely Chopped Jalapeno (Deseeded)
2-3 Cloves Garlic
Πcup Roughly Chopped Cilantro/Coriander
1 tbsp Lime Juice
Salt
1 tsp Black Pepper Powder
œ tsp Hot Red Chili Powder/Paprika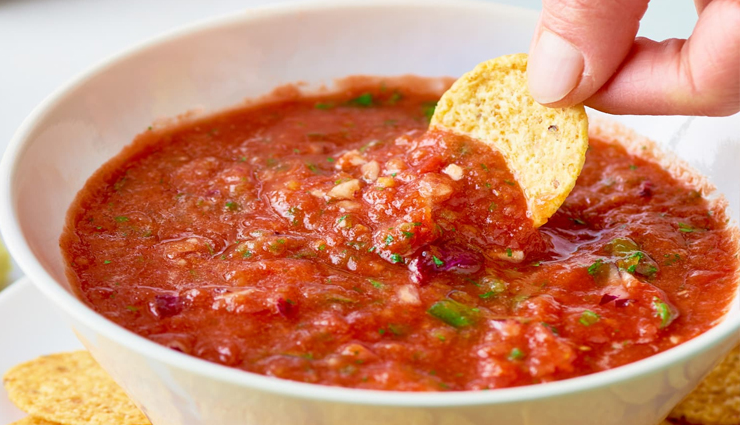 Method

* Add 1œ cup chopped tomato, chopped onion, garlic, chopped jalapeno, salt, black pepper powder and red chili powder in a blender and blend it for a minute.

* Now add remaining/leftover chopped tomatoes, cilantro and lime juice in the blender and blend it for few seconds to make coarse mixture.

* Our Basic Tomato Salsa is ready, serve it with chips, nacho or as a side.

* You can serve this salsa with burrito or taco too.
Tags :