Home

›

Recipe- Easy Energy Bites Made With Oats, Desiccated Coconut And Cardamom
Recipe- Easy Energy Bites Made With Oats, Desiccated Coconut And Cardamom
By: Pinki Sun, 20 Dec 2020 2:06 PM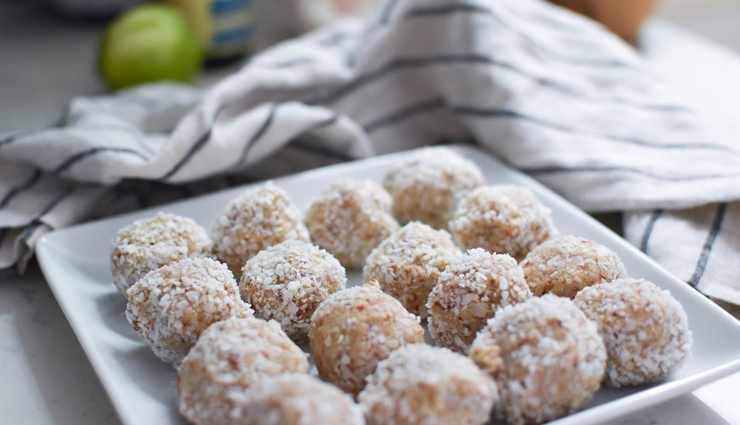 Easy energy bites made with oats, desiccated coconut & cardamom. These coconut cardamom energy bites are sweetened with dates and maple syrup and are perfect for snacking or to satisfy your sweet cravings. I love making energy bites at home. They are so easy to make and flavor combinations are endless. This coconut cardamom is one of my recent favorites and I am excited to share the recipe with you guys.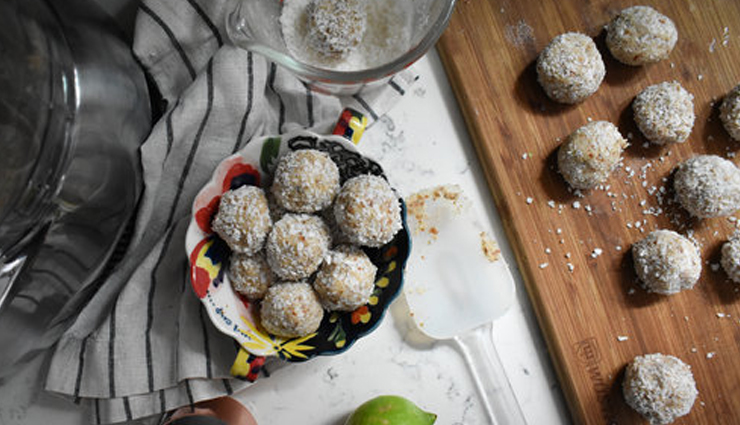 Ingredients

1/2 cup cashews
1 cup quick oats
1 cup desiccated coconut powder dried
1 teaspoon cardamom powder
10 medjool dates pitted
1-2 tablespoon maple syrup as needed
desiccated coconut powder to roll the balls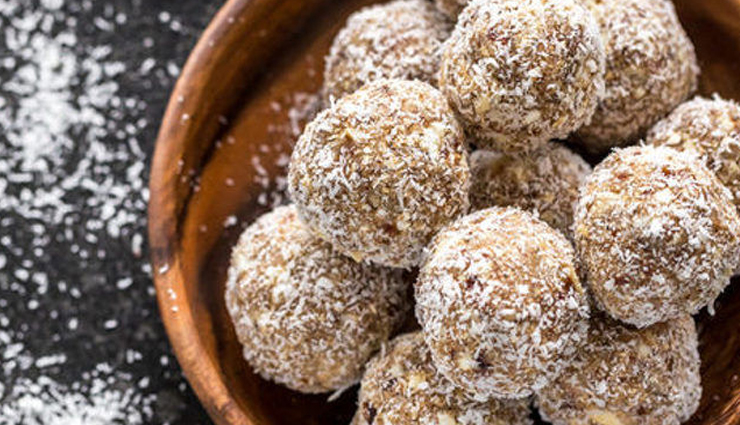 Method

* Place cashews in your food processor. Pulse till they are slightly broken/crushed. Don't turn them into a powder since we want a nice bite in our energy bites. Remove from the processor and transfer to a large bowl.

* To the same processor now add quick oats, desiccated coconut powder, cardamom powder and pitted dates. Also add a tablespoon of maple syrup.

* Pulse to combine everything together. If the mixture looks dry, another tablespoon of maple syrup at this point and pulse again. The mixture should look little wet and you should be able to bind it.

* Transfer it to the bowl with crushed cashews.

* Mix in the cashews with the remaining mixture until well combined.

* Shape the dough into small balls. I got 16 balls out of this mixture. Roll the energy bites into dry desiccated coconut powder.

* Keep the energy bites refrigerated.
Tags :