Home

›

Recipe- Easy To Make Achaari Bangun
Recipe- Easy To Make Achaari Bangun
By: Kratika Mon, 27 June 2022 10:39 PM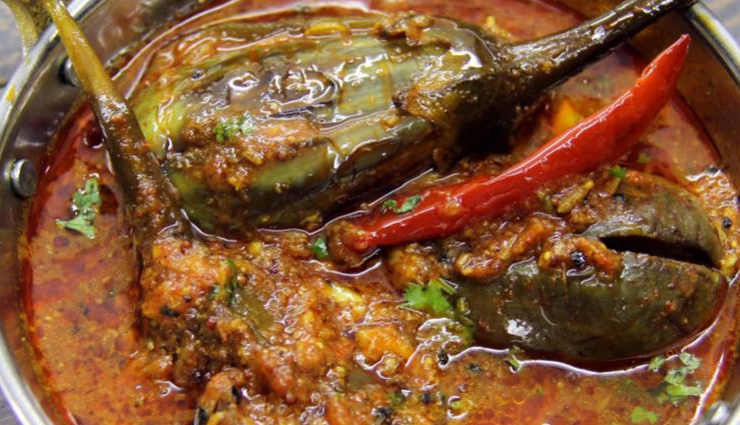 Spices are so unique in the flavour they add to your dishes. The combination used here are normally used to make achaar or pickle and they each add a delicate aromatic that is unique to Indian pickles. Cumin add warmth, kalongi add pepper, fennel add aniseed, mustard add bite, fenugreek add bitterness and the chilli adds heat. These spices come together with the over-ridding zing of dried mango or amchoor to give an amazing flavour to this dish.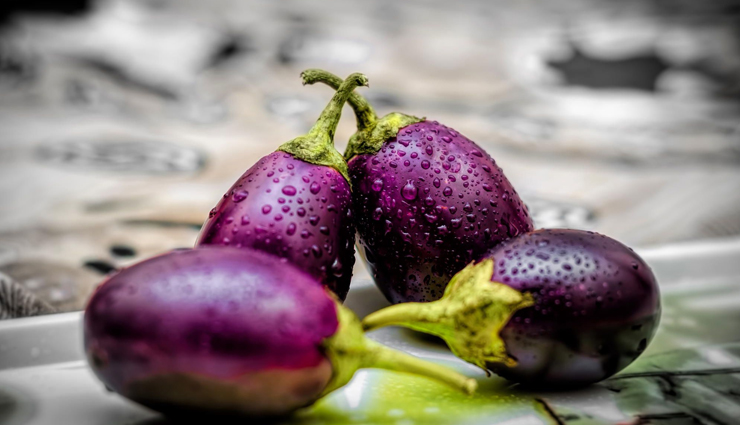 Achaari Bangun Ingredients

Spice Blend

1 tsp fennel seeds
1 tsp mustard seeds
1 tsp fenugreek seeds
1 tsp nigella seeds (kalonji)
½ tsp cumin seeds
½ tsp chilli flakes

Masala

1-2 Aubergines, washed and chopped into 5cm pieces
1 tbsp mustard oil or Rapeseed oil
½ tsp cumin seeds
½ tsp asafoetida
1 onion, sliced
2 potatoes, peeled and diced 3cm pieces.
2 cloves garlic, sliced
2 tomatoes, diced
1 tsp salt
1 tsp ginger, grated
2 chillies, sliced
1 tsp turmeric
1 tsp Kashmiri chilli powder
1 tsp coriander seeds, ground
1 tsp mango powder (amchoor)
handful coriander leaves, chopped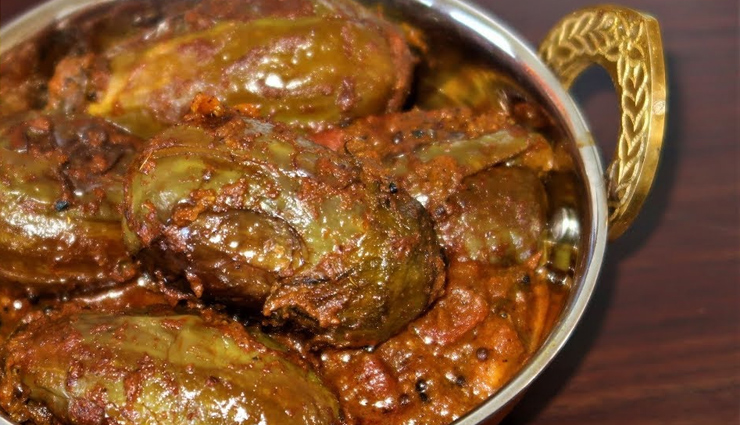 Method

Achaari spice mix

- In a heavy bottom pan, dry roast all the spices on a medium low heat until fragrant and nutty. Shake the pan so they don't burn. Remove from the heat and put into a bowl so they don't continue to cook.

- Allow the spices to cool completely then in a spice grinder blitz to a fine powder.

Masala

- If using mustard oil heat to smoking then allow to cool before cooking. Add the oil to the pan to warm.

- Add the cumin seeds and asafoetida once fragrant add the sliced onion and stir to cook until just starting to colour.

- Stir in the sliced garlic for about 2 minutes before adding the chopped tomatoes.

- Stir and cook until the tomatoes begin to break down. You may need to add a little water to help them cook.

- Stir in the salt, ginger and chillies along with the achaari spice mix, turmeric, chilli powder, ground coriander seeds and mango powder. Mix and cook for another 2-3 minutes.

- Stir in the diced potatoes and coat with the masala reduce the heat to the lowest setting and leave for a few minutes with the lid on the pan.

- Add the aubergine, stir to coat, cover and cook until the veggies are soft and tender. You shouldn't need to add any water if its on a very low heat but if you want to help them cook more quickly you can add about 50ml's.

- Stir occasionally after about 20 minutes the potatoes and aubergine should be soft.

- Garnish with chopped coriander leaves, a few kalongi seeds and serve with lots of fresh roti's.
- Papaya lightens the skin complexion, marks, blemishes and acne scars from the face.
- Dead skin layer is removed, which makes the skin appear younger and radiant.
- Regular application makes lines and wrinkle fade away.
- De- stress and rejuvenates the skin.
- Papaya facial also deep cleanses the skin.


Tags :