Home

›

Recipe- Easy To Make Bread Gulab Jamun
Recipe- Easy To Make Bread Gulab Jamun
By: Pinki Tue, 09 Feb 2021 3:34 PM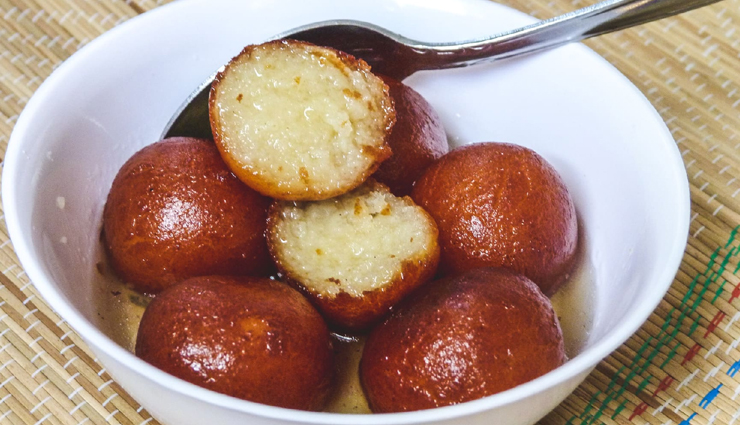 Here is an another Indian dessert. If you don't have khoya or mawa available, then you can make bread gulabjamuns. It is a good substitute for khoya or mawa gulabjamun and are Quick and easy too. Enjoy Bread Gulabjamun.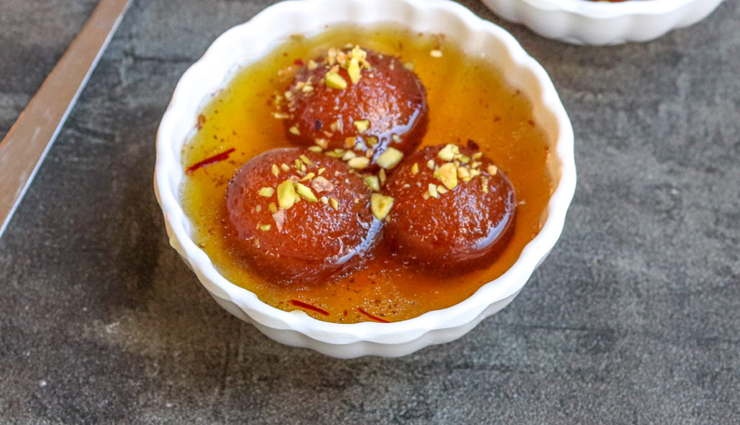 Ingredients

1 Cup Sugar
1/2 cup Water
1 1/2 tsp Cardamom powder
3 tbsp Assorted Nuts - Cashew nuts, Almonds, Pistachio
1 tbsp Gulkand / Rose Petal Jam
6 Bread slices
Pinch of Baking soda
Milk as required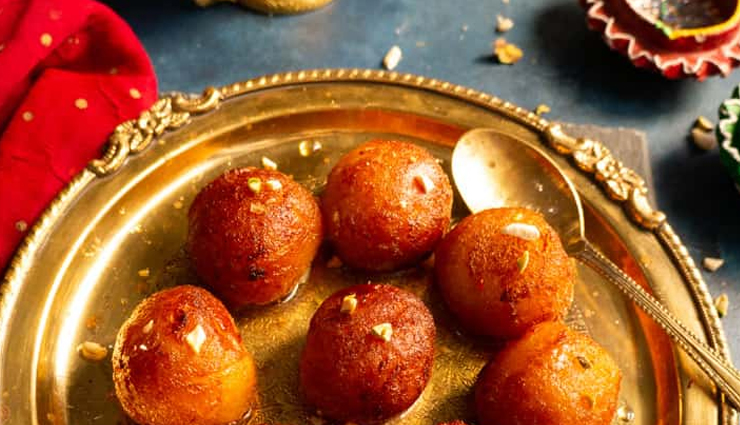 Method

* Heat up a pan on high heat. Add sugar and water. Stir well.

* Let all sugar get dissolve. When sugar is dissolved and the syrup comes to boil, lower the temperature.

* Let the syrup simmer it for 7-8 minutes. Turn off the heat just before you reach the single thread consistency.

* Add cardamom powder. Mix well.

* Sugar syrup is already.

* Take gulkand (rose petals jam) in a bowl. Add assorted nuts (Cashew nuts, Almonds, Pistachio).

* Mix well and make small balls of it. Put the balls in the refrigerator for a while.

* Take white bread slices. You can use leftover bread too. Cut the edges of the bread. Now make small pieces of the bread.

* Put the pieces in a blender pot. Add baking soda.

* Blend the pieces to the crumb. Add milk. Blend the mixture.
* Adjust the quantity of milk according to the freshness of bread. You need to make semi soft dough. Add more milk if needed.

* Take the mixture into a dish. Knead the mixture into dough.

* Take a small ball out of the dough, flatten it and stuff it with the nuts ball.

* Close it. Make a nice and smooth ball.

* Fry the Gulab Jamuns on very low heat.

* Put the Gulab Jamuns in oil and rotate them continuously.

* Once the Gulab Jamuns are fried, drop them into the warm sugar syrup. Allow them to be there in the syrup for 2-3 hours so that they will soak the syrup well.

* The Gulab Jamuns are already.
Tags :