Home

›

Recipe- Easy To Make Chicken Curry
Recipe- Easy To Make Chicken Curry
By: Pinki Fri, 07 Oct 2022 7:25 PM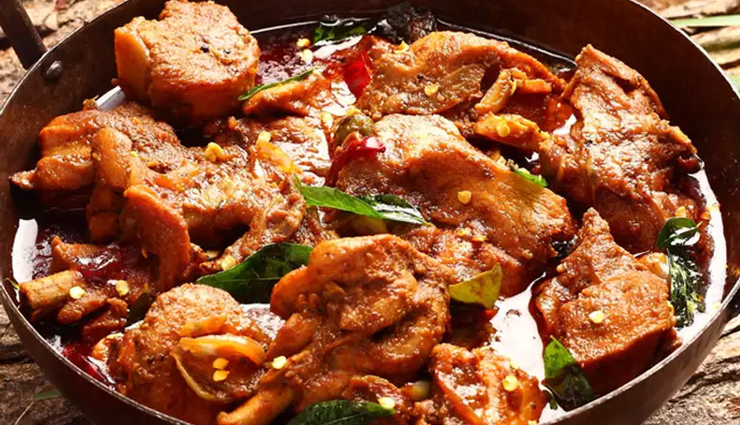 This quick chicken curry has the same simple flavours as my thari wala chicken but I have simplified some of the process to make it cook more quickly to make it the perfect midweek curry.

Usually, I like to leave my onions to cook for a good 20-30 minutes but that can really be a challenge in the week. With this dish, I have blitzed the onions to help them cook down more quickly and I have used diced thigh fillets rather than meat on the bone.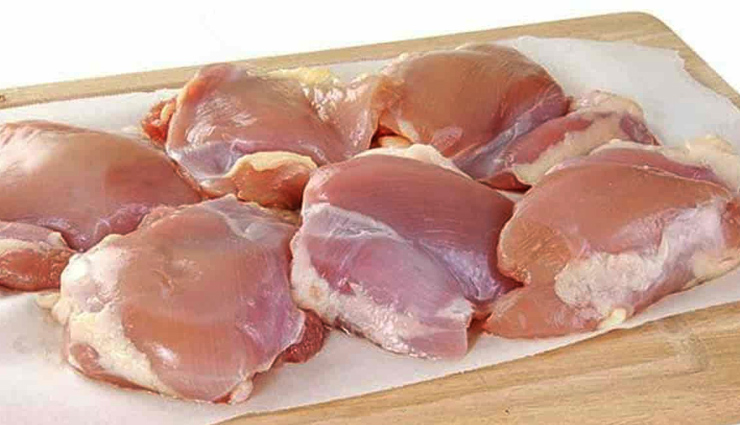 Ingredients

400g chicken thigh fillets, trimmed and chopped
2 tbsp oil
2 large onions
1 tsp salt
3 cloves of garlic
3cm fresh ginger
1 or 2 green chillies
200g plum tomato tin, pureed
½ tsp turmeric powder
½ tsp red chilli powder
1 tsp garam masala powder
Large pinch of fresh coriander, chopped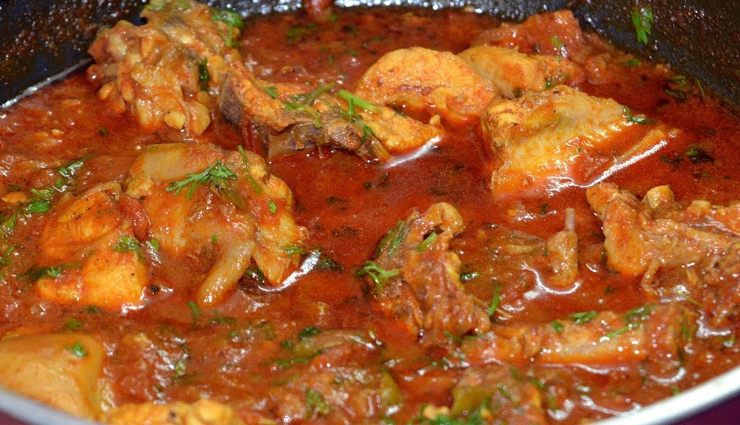 Method

- Blend the onions in a food processor.

- Heat oil in a pan and sauté the onion paste. If it starts to stick, just add a little water and stir.

- Stir in the salt to help the onions cook.

- Put the ginger, garlic and chillies into a blender and blend to a paste (add a little water if required)

- After 10 minutes of cooking the onions they should have browned a little. Now stir in the garlic, ginger and chilli paste.

- Once softened add the pureed tinned tomatoes and increase the heat until the tomatoes start to simmer.

- Reduce the heat and add the turmeric, chilli powder and garam masala. Cook together until the tomatoes and onions start to break down and the masala dries up and becomes paste-like.

- Add chicken pieces into the masala. Stir well and cook for a few minutes. Reduce the heat to the lowest setting and put the lid on the pan. Leave to cook for about 15-20 minutes, stirring intermittently.

- The chicken should be cooked through. To add a little more gravy pour in some hot water and stir before removing from the heat.

- Check the seasoning and adjust if you need to. Sprinkle in the coriander and stir.

- Serve with plain rice or roti.
Tags :