Home

›

Recipe- Easy To Make Kerala Unni Appam
Recipe- Easy To Make Kerala Unni Appam
By: Pinki Thu, 04 Feb 2021 5:01 PM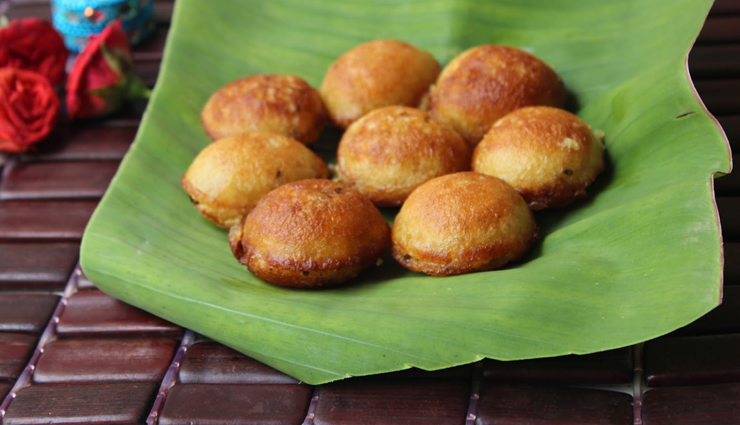 Unniyappam is a Kerala famous sweet recipe made with rice flour, wheat flour, coconut, bananas, jaggery and cooked in ghee. Learn how to make Kerala Unni appam in a paniyaram pan with step wise pictures and a video.

Originated from Kerala this Unniyapam is very popular in South India. You might have seen this as packed snacks in Malayali shops. This is a perfect tea time snack and healthy food for kids compared to other sugary junk foods.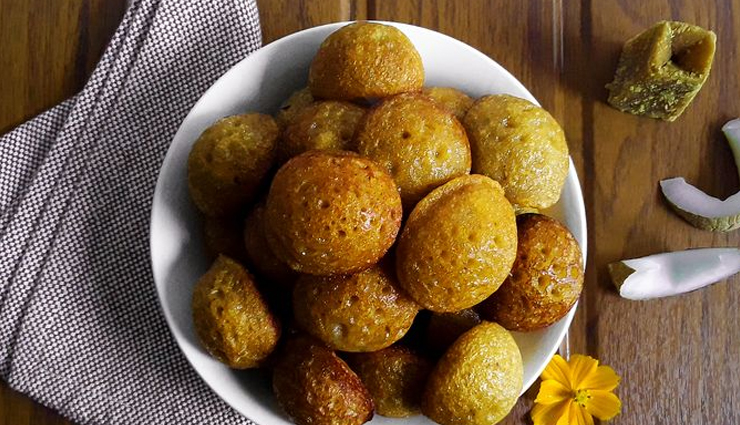 Ingredients

5 tsp ghee approx.
¾ cup grated coconut
2 large overripe bananas
1 cup rice flour
½ cup wheat flour
¼ tsp salt
¼ tsp baking salt optional
½ tsp cardamom powder
½ cup jaggery powder as per taste
½ tsp white sesame seeds optional
1 cup water approx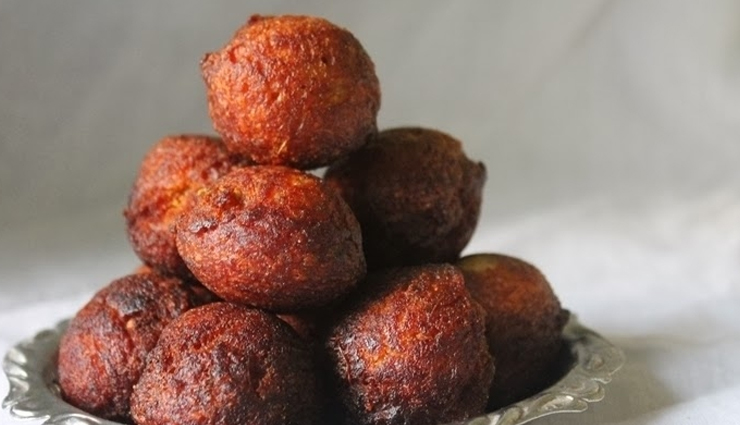 Method

* Heat a tsp of ghee in a frying pan and add 3/4 cup of grated coconut. You can either use in grated form or small chopped bits. My kids don't like the bits hence I add grated coconut.

* Fry the coconut in ghee for up to five minutes until the coconut turns into light golden and aromatic.

* Switch off and keep aside.

* I use roasted white sesame seeds. If you don't have already roasted one, fry the sesame seeds in ghee for a min until they pop, switch off and keep ready.

* Take two large ripe bananas and mash them thoroughly.

* Add one cup of rice flour and a half cup of wheat flour.

* Put a 1/4 tsp of salt, 1/2 tsp of baking soda.

* Add a 1/2 tsp of green cardamom powder and 3/4 cup of jaggery powder. If the jaggery has impurities, dissolve it in water, filter the dirt and add the jaggery water.

* Put sesame seeds and the coconut.

* Mix all the ingredients once well and gradually add water.

* Approximately one cup of water may be needed to make the appam batter.

* If you are using jaggery water instead of powder adjust water accordingly.

* The batter should have a thick idli batter consistency.

* Leave this batter aside for 10 minutes to rest.

How to fry unniyappam in a paniyaram pan:

* Heat a paniyaram pan with a 1/4 tsp of ghee or oil in each slot.

* Fill 3/4th portion of the slots with the batter.

* Cover with a lid and cook for around 3 to 4 minutes until the bottom sides become golden brown.

* Flip the sides and cook the other sides too for two more minutes until done.

* When both sides of unniyappams are fried, remove them from the pan and serve them warm.
Tags :