Home

›

Recipe- Easy To Make Milk Powder Gulab Jamun
Recipe- Easy To Make Milk Powder Gulab Jamun
By: Kratika Sat, 17 Apr 2021 5:37 PM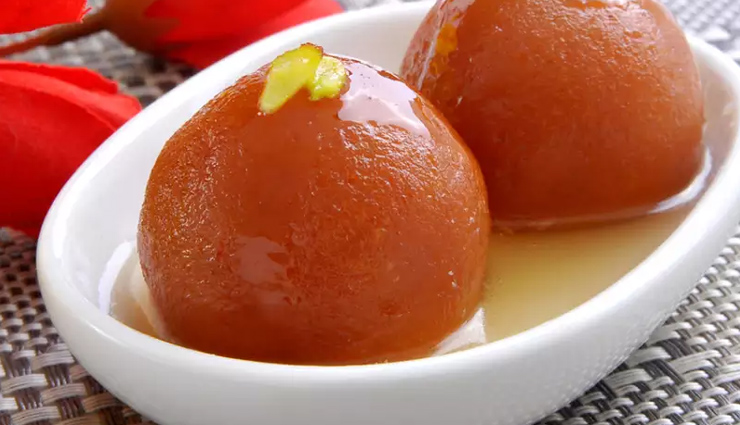 Milk Powder Gulab Jamun, super easy to make with very few basic ingredients and milk powder. They are soft, juicy, melt in your mouth and irresistible. Gulab jamun is a dessert often eaten at festivals like Diwali, Eid, Holi etc. and birthdays or major celebrations such as marriages. There are various types of Gulab Jamun and every variety has a distinct taste and appearance, these are made with milk powder.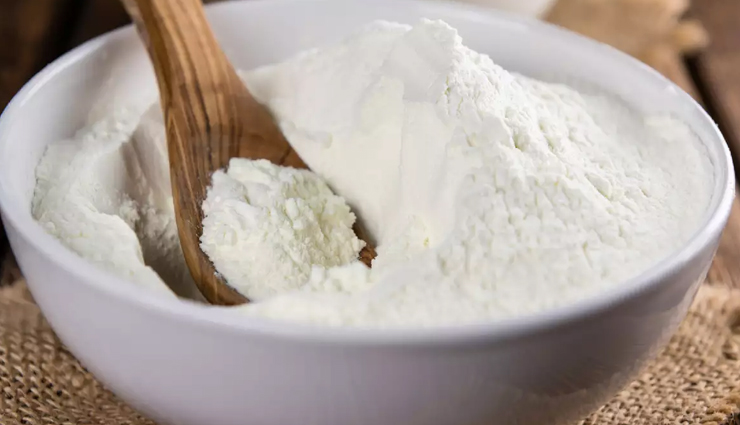 Ingredients

1 cup Full Cream Milk Powder
1 cup All Purpose Flour/Maida
1 tsp Baking Powder
5-6 tbsp Milk
2-3 tbsp Ghee
Ghee/Oil For Frying
For sugar Syrup
1 cup Sugar
1 cup Water
2-3 Cardamom Pods
ž tsp Saffron
1 tbsp Kewra or Rose Water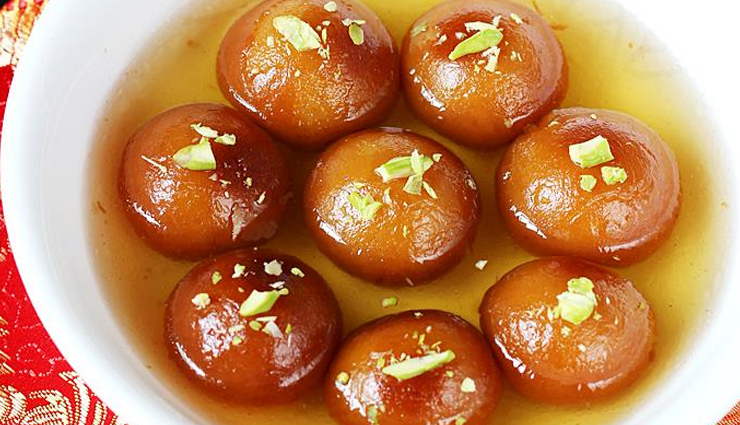 Method

* In a mixing bowl add milk powder, all purpose flour, baking powder and ghee, mix it well and make the crumbly mixture.

* Now, add milk little by little and make a smooth dough, do not knead too much.

* Cover the dough bowl with lid and keep aside for 10-15 mins.

For sugar syrup

* In a deep saucepan add sugar and water, mix it well with spoon till dissolve completely and the bring it to the boil.

* Now, crush the cardamom pod in a mortar pastel and add into the mixture. Add saffron threads, lemon juice and cook the syrup till one thread consistency.

* Take a little drop of syrup between your thump and finger, rub and pull the finger upward to check the consistency of syrup.

* Now, add kewra water, mix it well and keep aside.

Process

* Heat the ghee or oil in a deep kadhai/pan.

* Take the prepared dough and make smooth jamun balls out of it. Make sure not any cracks on ball. surface. We can make 12-15 balls out of the dough mixture, but it depends on the ball size.

* Now, fry the jamun balls in small-small batches until all sides become golden brown on medium flame.

* Drain it and add into the warm sugar syrup. Cover the lid and let the jamun soak the syrup at least for 10-15 mins.

* Milk powder Gulab jamun is ready to serve as a dessert or as a sweet dish with meal and enjoy.
Tags :