Home

›

Recipe- Easy To Make No Bake Jamun Cheesecakes
Recipe- Easy To Make No Bake Jamun Cheesecakes
By: Kratika Sat, 17 Apr 2021 5:37 PM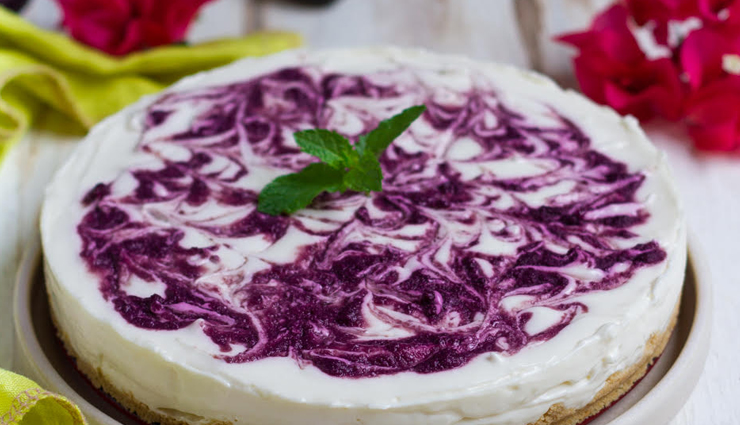 No Bake Jamun Cheesecakes are so easy to make. No Bake Jamun Cheesecakes are eggless and delectable. It is a perfect dessert for any events or party. These no Bake Jamun cheesecakes topped with Jamun sauce, served in small glass. It is ready fast since the cheesecake is no bake, made with cream cheese and whipped cream. Perfect dessert for a party since they can be transported so easily. You'll get tons of compliments when you make this no bake Jamun cheesecake in glass!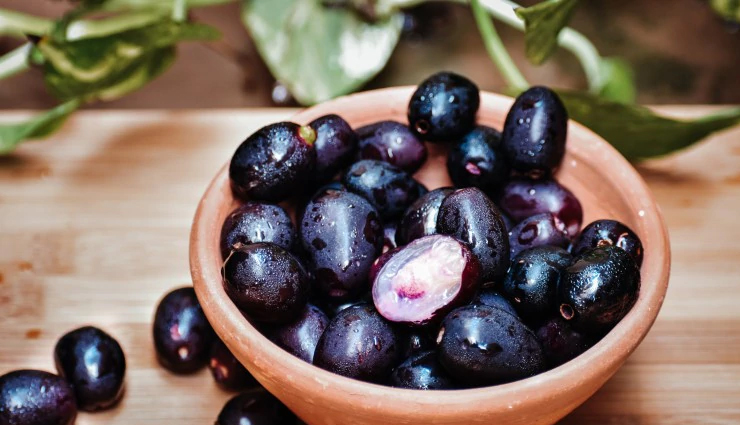 Ingredients

For the Top Layer

2 cups Fresh or Frozen Jamun/ Indian Black Plum
¼ cup Sugar
2 Tbsp. Water

For Base

1 ¼ cup of Grahams Crackers Finely Crushed
3 tbsp Melted Butter
2-3 tbsp Sugar
For Creamy Cheesecake Filling
8 oz. Cream Cheese
½ cup Heavy Whipping Cream
½ cup Sugar
¼ tsp Vanilla Extract
2 tbsp Lemon Juice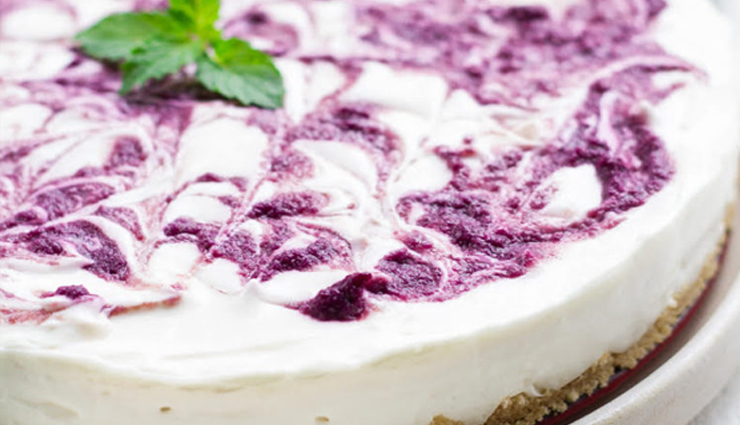 Method

* Wash and remove the seeds the jamun fruits and make pulp out of it. In a small saucepan, gently simmer jamun pulp, water, and sugar for 10mins or until sauce becomes thickened slightly. Set aside and allow to cool.

* In a Mixing bowl add crushed graham Crackers crumbs along with the melted butter and sugar.

* Then add mixture into each of the glass and pressing down to firmly pack the mixture into crust. You can use small shot glass to make flat surface, then keep aside.

* Use a mixer to beat together cream cheese, sugar,
* Vanilla extract and lemon juice, until its light and airy.

* In another separate bowl whip the heavy whipping cream till stiff mixture. Now add whipped cream into the cheesecake mixture and mix it until combined well.

* Add cheesecake filling into the glass and make second layer, place the prepared glass into the freezer for 1hr to chill the cheesecake layer.

* Remove the glass from the freezer and add prepared Jamun mixture and make top layer, place it again into the freezer for another 2-3hrs to chill.

* No bake Jamun/Indian Black Plum Cheesecake is ready for serve, serve chilled and enjoy.
Tags :