Home

›

Recipe- Enjoy Rains With Grilled Broccoli And Barley Soup
Recipe- Enjoy Rains With Grilled Broccoli And Barley Soup
By: Kratika Wed, 21 July 2021 3:50 PM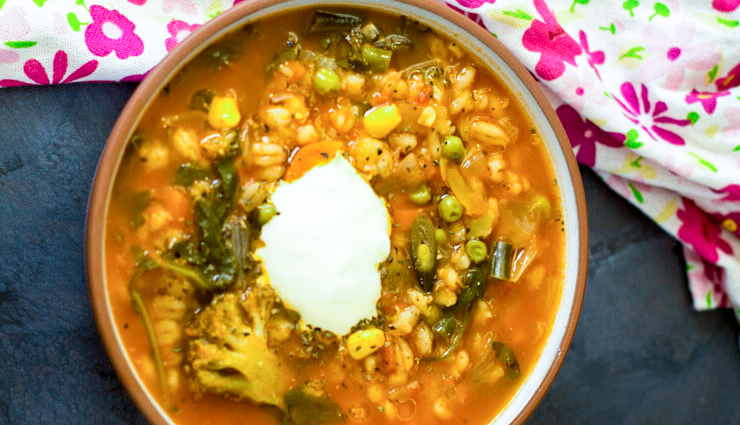 A nutritious and filling broccoli barley soup with lots of seasonal vegetables. Barely is one of the healthiest whole grain and is an excellent source of fibre and also has numerous health benefitsIt is believed that barely is the ancient grain and is used to give to the Roman Gladiators to provide them lots of stamina. Those men were often known as Barley Men. Knowing the health benefits of barley it is highly recommended in our diet and what better way can be than this delicious and filling soup. Serve it with sour cream and some grilled sandwich and voila dinner or lunch is ready.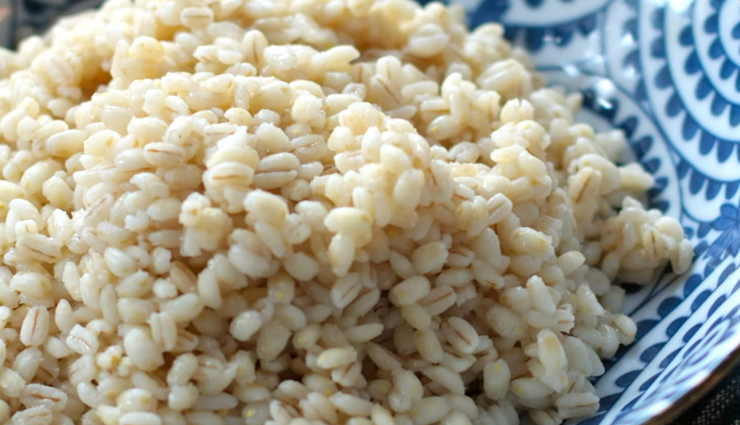 Ingredients

1 cup pearl barley
1 cup broccoli , florets
1/4 cup peas , fresh or frozen
1/4 cup corn kernels
1/4 cup green beans , chopped
1/2 cup carrots , thinly sliced in strips
1 cup rocket leaves or spinach leaves
2 tomatoes , chopped
1 onion , chopped
4 garlic cloves , minced
1 tablespoon olive oil
1 teaspoon basil
1 teaspoon thyme
1 teaspoon chilly flakes
salt to taste
pepper to taste
water as required
Sour cream to serve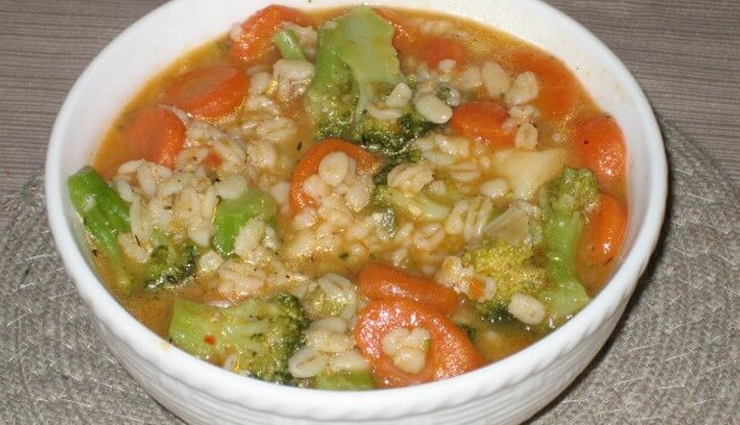 Method

* Heat up the grill pan and grill the broccoli florets for few minutes. Remove and set aside.

* Wash and soak pearl barley in 2 cups of water for 2 to 6 hours.

* Drain and place them in a saucepan with 2 cups of water and a dash of salt. Bring it to boil and then simmer and let it cook for 15 minutes.

* Once cooked drain the excess water and set it aside.

* In another saucepan heat olive oil. Add minced garlic and onion and saute for 2-3 minutes until slightly brown in colour.

* Now add all the vegetables except rocket leaves and grilled broccoli

* Stir in tomatoes, salt, pepper, basil, thyme and chilli flakes and cook for a minute.

* Add in 4 cups of water and let it boil. Once boiled keep the heat on low to medium and cook for 15 minutes.

* Now add the drained pearl barley, broccoli and rocket leaves.

* Remove from heat. Season with more salt and pepper if desired.

* Serve warm with a dollop of sour cream.
Tags :