Home

›

Recipe- Enjoy Valentine Dinner With Quick To Make Fish Tacos
Recipe- Enjoy Valentine Dinner With Quick To Make Fish Tacos
By: Pinki Fri, 14 Feb 2020 4:19 PM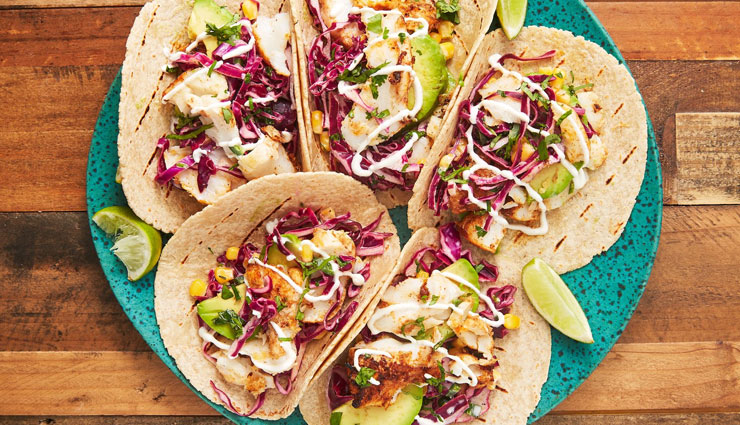 This Baja Fish Taco Recipe is super easy to make, healthy, and full of flavor. Your partner will love this Mexican favorite. Baja style fish tacos are a regional style of taco found in San Diego and the Baja region of Mexico, just south of San Diego. This kind of fish taco is either grilled or fried and topped with either a creamy or vinegar based slaw.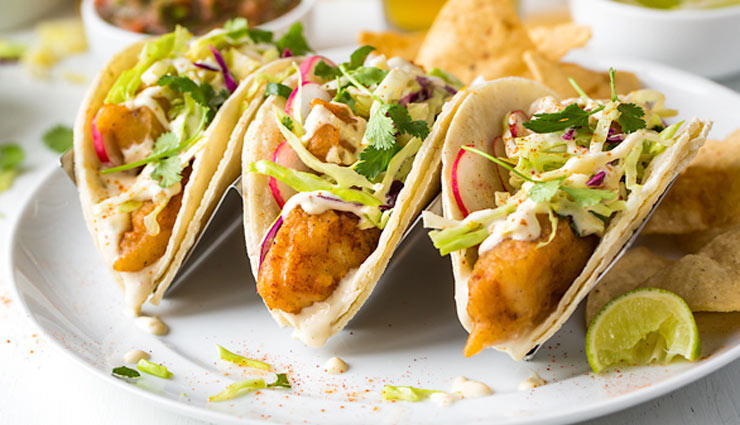 Ingredients

1 pound white fish mahi mahi, flounder, tilapia, grouper, etc
¼ cup extra virgin olive oil
2 tablespoons lime juice
1 tablespoon chili powder
1/4 teaspoon salt
1/4 teaspoon black pepper
1 tablespoon minced jalapeno
1 tablespoon freshly chopped cilantro
2 cups shredded cabbage
2 tablespoons red wine vinegar
salt and pepper
1/2 red onion diced
2 roma tomatoes diced
1/4 cup freshly chopped cilantro
1/2 cup guacamole optional
2 limes quartered
8 corn or flour tortillas warmed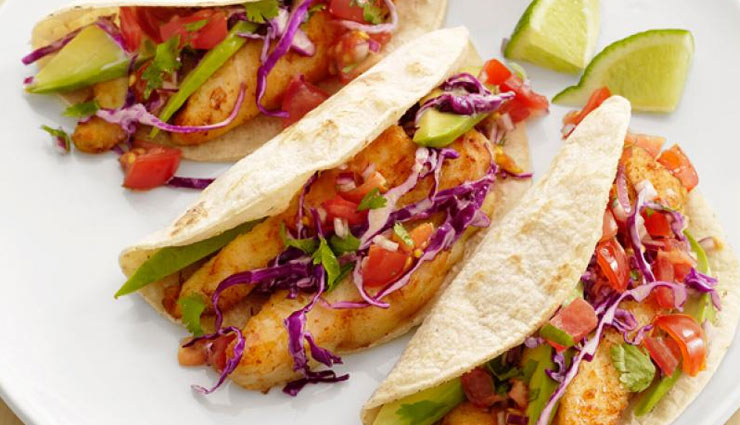 Method

* Combine the olive oil, lime juice, and chili powder in a small bowl and whisk to combine.

* Place the fish in a shallow dish (like a glass cake pan).

* Pour the marinade over the fish. Sprinkle the jalapeno and cilantro over it and let it marinate for 15 to 20 minutes.

* Meanwhile, prepare the slaw and toppings. To make slaw, toss shredded cabbage with red wine vinegar in a small mixing bowl.

* Season with salt and pepper to taste.

* Heat a large heavy skillet over medium-high heat.

* Add in fish and cook for about 5 minutes per side. Actual cooking time will depend on the thickness of your fillet.
* The fish is done when it can easily be flaked with a fork.

* Compile your tacos with fish, cabbage slaw, a little onion, tomato, cilantro and guacamole and a squirt of lime juice.
Tags :