Home

›

Recipe- Forget Market, Make Schezwan Sauce At Home
Recipe- Forget Market, Make Schezwan Sauce At Home
By: Pinki Thu, 13 Feb 2020 4:45 PM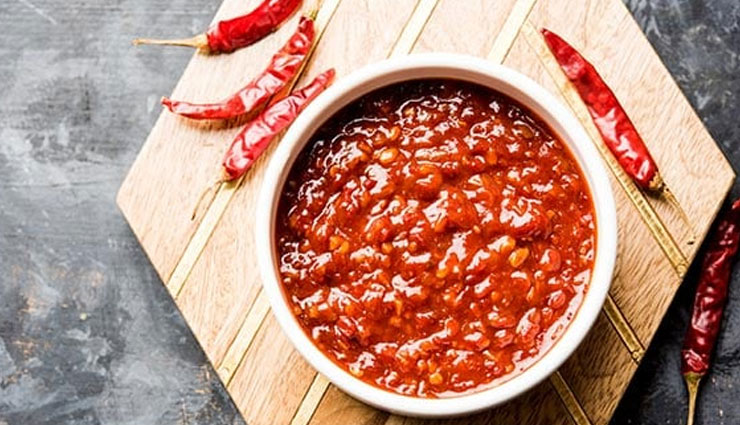 A popular indo chinese cuisine sauce prepared from red chilies and szechuan peppers which is typically used for indo chinese cuisine or as dip. The sauce usually has very strong flavour with high pungency and spiciness from generous use of garlic and chili peppers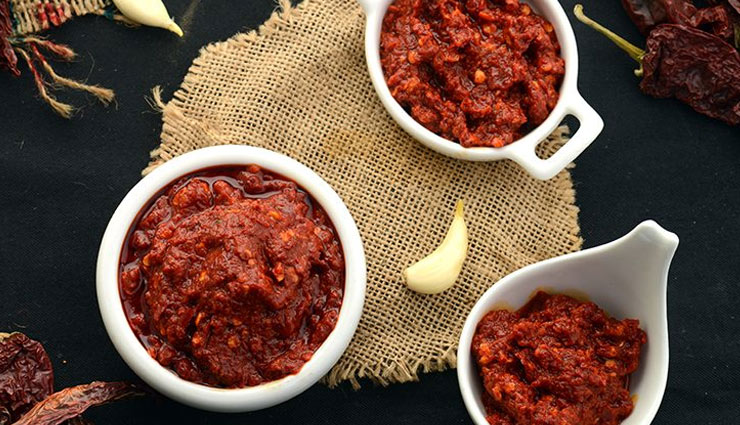 Ingredients

2 cups dried red chilli
¼ cup oil
¼ cup garlic, finely chopped
2 tbsp ginger, finely chopped
¼ cup water
½ tsp pepper, crushed
2 tbsp vinegar
2 tbsp soy sauce
1 tbsp sugar
2 tbsp tomato sauce
salt to taste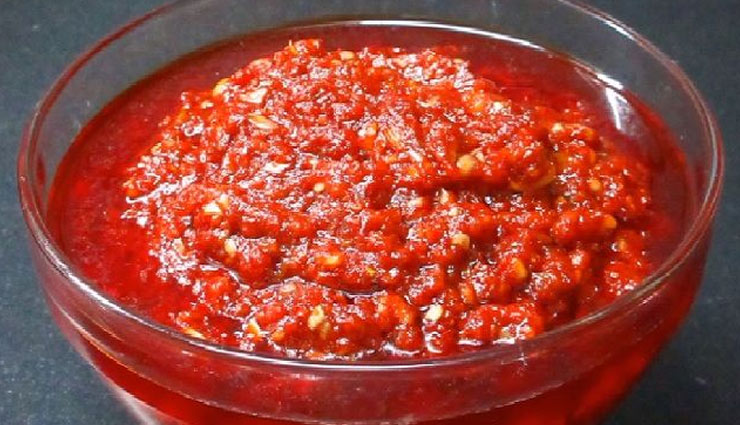 Method

* Firstly, soak dried red chilli in hot water for 30 minutes or till they turn soft.

* Discard the water and blend to smooth paste adding water if required. keep aside.

* Now in a large kadai, heat ¼ cup oil.

* saute in ¼ cup garlic and 2 tbsp ginger for a minute for 2.

* Furthermore, add in prepared red chilli paste.

* Saute for 2 minutes, so that chilli gets cooked well.

* Now add ¼ cup water and adjust consistency.

* Cover and simmer for 15 minutes.

* Make sure to cook the sauce till oil floats on top.

* Furthermore add in ½ tsp pepper, 2 tbsp vinegar, 2 tbsp soy sauce, 2 tbsp tomato sauce, 1 tbsp sugar and salt to taste.

* Mix well making sure everything is combined well.

* Finally, serve schezwan sauce as a dip with chips or fries.
Tags :