Home

›

Recipe- Gift Your Loved Ones Delicious Danish Brown Butter Cookies
Recipe- Gift Your Loved Ones Delicious Danish Brown Butter Cookies
By: Pinki Sat, 09 Jan 2021 9:07 PM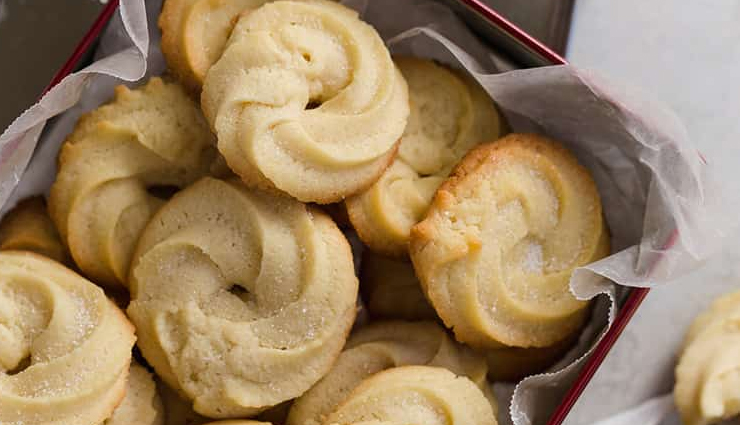 This right here is the perfect Holiday cookie recipe. There are 7 basic ingredients. The piping method is not too technical and does not require expertise, plus, piping the cookies is so much fun! So put on your bakers' hats and let's get started.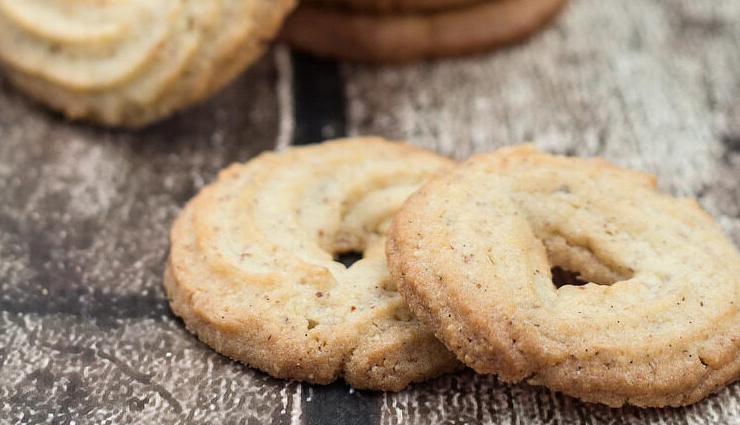 Ingredients

220 grams (1 cups) Salted Butter cubed
100 grams (0.5 cups) Sugar
1 Egg
1 teaspoon Vanilla Extract
90 ml (6.00 tbsp) Milk
280 grams (2 cups) Flour
1/2 teaspoon Baking Powder
1/4 teaspoon Salt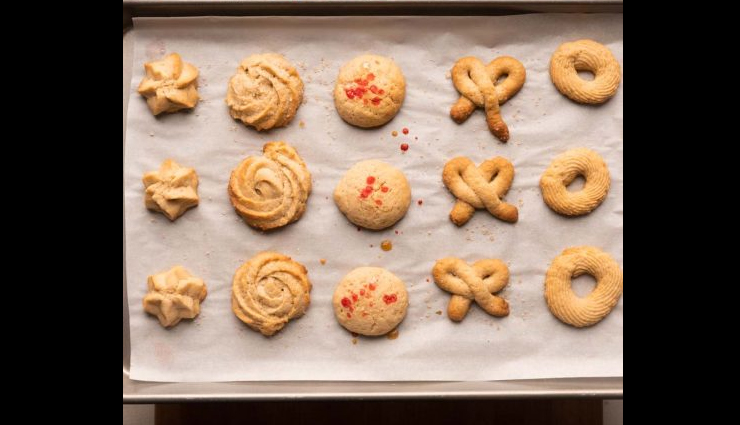 Method

* Add butter to a heavy bottomed saucepan and melt over medium heat. Stir occasionally until the butter starts to gain colour and become frothy. This process takes about 5-8 minutes. Make sure not to take your eyes off the butter to ensure butter doesn't burn.

* Strain the butter using a tea strainer and transfer to another bowl. Refrigerate this for about 2 hours or until the butter has solidified again.

* Bring the solidified butter back to room temperature. Cream it with the sugar using a hand blender or stand mixer with the paddle attachment.

* Cream it for 5-6 minutes until the sugar has almost completely dissolved. The mix should be light and fluffy.
* Add the egg and blend for 1 minute. Add milk and vanilla essence and blend for another minute. Sieve in the flour, baking powder and salt and fold to combine. Make sure there are no lumps in the mixture.

* Preheat oven to 180 C

* Transfer the dough to a piping bag and pipe onto a greased and lined baking tray. Use a star nozzle like the Wilton 1M nozzle tip for rosettes and stars, a small round nozzle for the bows and an open star nozzle like the Wilton 4B for the wreaths. As the dough is quite tight, double bag the nozzles, i.e., use two piping bags for each nozzle.

* Bake for 11-13 minutes at 180C or until the edges have a golden brown colour. Remove form the oven and allow them to cool for 15-20 minutes. Carefully remove the cookies from the parchment paper and transfer to a plate.
Tags :