Home

›

Recipe- Healthy And Guilt Free Broccoli And Corn Whole Wheat Pizza
Recipe- Healthy And Guilt Free Broccoli And Corn Whole Wheat Pizza
By: Kratika Wed, 21 July 2021 4:46 PM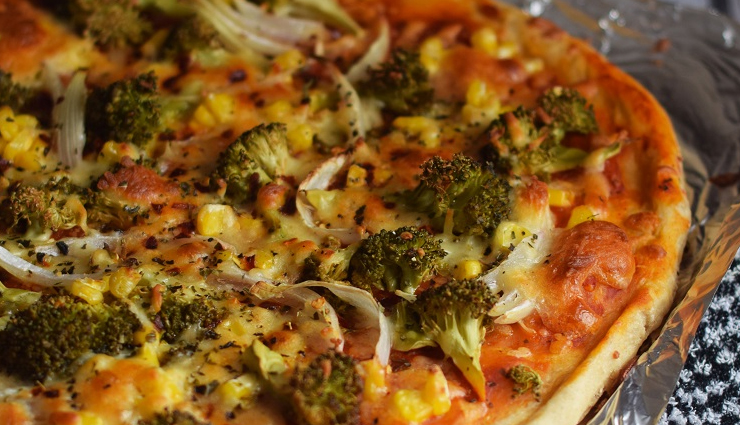 Whole wheat pizza made with broccoli and corn,who says pizza can't be guilt free . Well, this one is totally guilt free and it is delicious too.Now if you are not enjoying them just because you are on diet or not eating the so called fast food then you might have a way to relish them.Make the whole wheat flour pizzas and go creative with the topping and enjoy.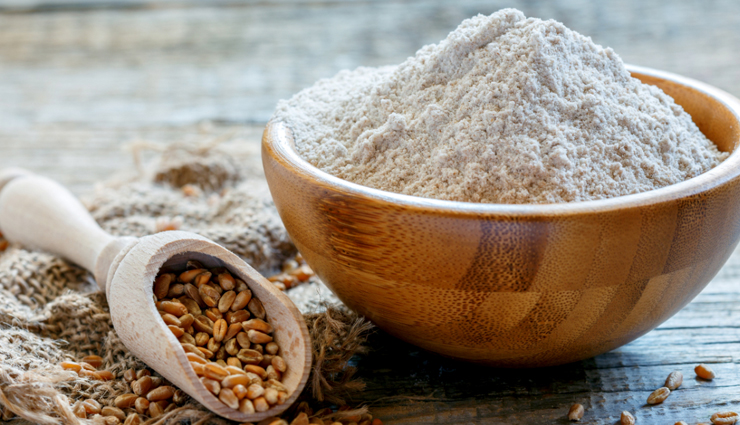 Ingredients

2 cups whole wheat flour
1 cup plain flour
1 sachet active dried yeast
2 teaspoon sugar
1 teaspoon salt
1 cup warm water
1 tablespoon olive oil

For Topping

1 tablespon olive oil
1 cup broccoli florets
1 cup corn kernels,fresh or frozen
1 white onion,sliced
1 cup mozzarella cheese
1 cup pizza sauce
1 teaspoon mixed herb seasoning
1 teaspoon peppercorn,crushed
chilly flakes to taste
salt to taste if required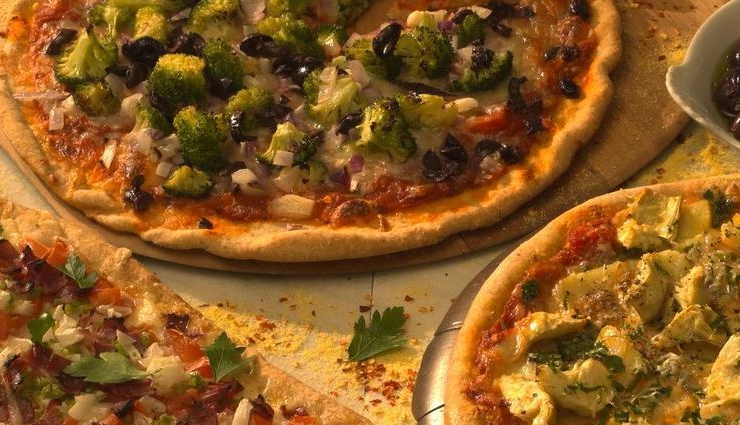 Method

* In a mixing bowl add warm water and yeast.Let it rest for 5 minutes to proof the yeast.

* Now add the flours,salt ,sugar and olive oil.Knead a dough and work with the dough for about 7-8 minutes.

* Place the dough in a bowl lightly coated with olive oil.

* Cover the dough with cling film and place it in a warm place to rise for about two hours.I placed the dough inside the oven.

* After rising punch down the dough to remove the air.Grease a baking tray with olive oil.

* Preheat the oven to 400 degrees F and roll the dough ball into a big round circle.

* Place the circle on the prepared baking sheet.Brush it with olive oil .Apply a layer of pizza sauce.Sprinkle with mozzarella cheese.

* Arrange the broccoli,onion and corn over it .Sprinkle seasoning,chilly flakes and peppercorn.

* Bake in the preheated oven for about 15 to 20 minutes or until golden from edges.

* Remove the pizza from oven,slice and serve warm.
Tags :