Home

›

Recipe- Heathy And Nutritious Moong And Methi Waffles
Recipe- Heathy And Nutritious Moong And Methi Waffles
By: Kratika Tue, 14 Sept 2021 2:06 PM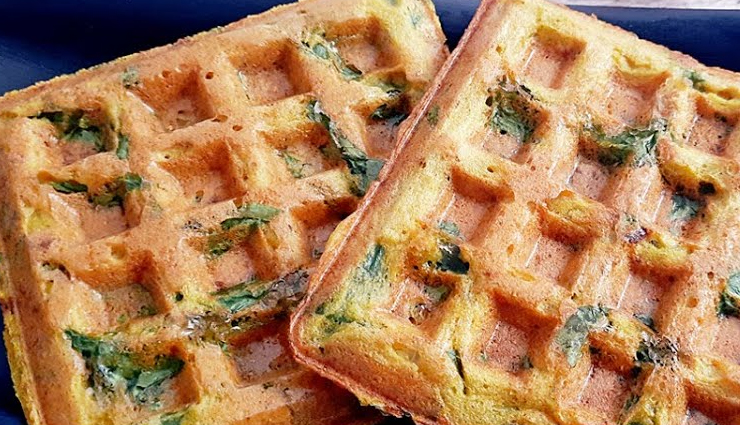 Incredibly delicious high-protein savoury waffles prepared from a batter of green mung dal flour, semolina and methi.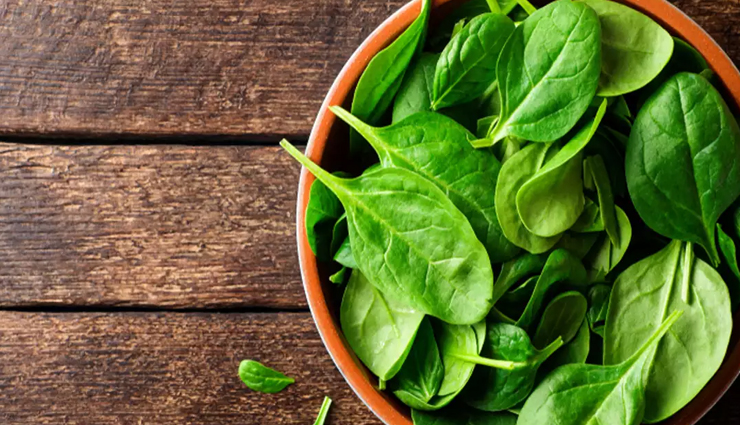 Ingredients

For Waffles

1/2 cup green moong dal flour
1/2 cup semolina (suji)
1/2 cup methi leaves (washed & chopped)
2 tablespoons finely chopped onions
1 teaspoon finely chopped green chillies or to taste
1 teaspoon finely chopped garlic
1 teaspoon ginger paste
2 tablespoons yogurt
1/2 teaspoon baking soda
1/4 teaspoon asafoetida
1 tablespoon oil for greasing the waffle plates
Salt to taste

For Tempering

1 teaspoon mustard seeds
1 tablespoon sesame seeds
8-10 curry leaves
1/4 teaspoon asafoetida
2-3 dried whole red chillies
1 tablespoon oil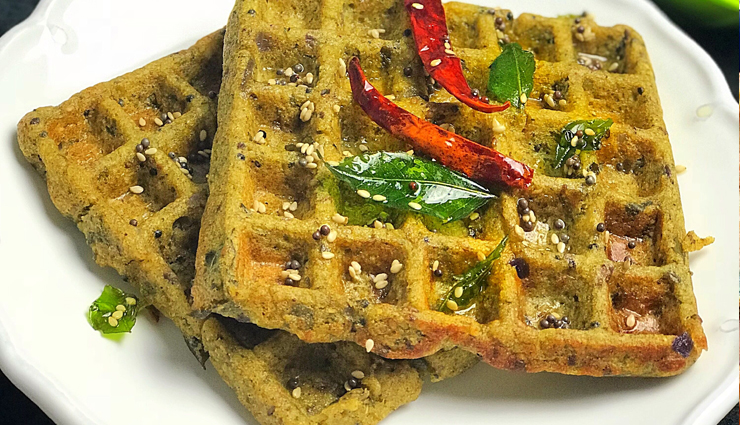 Method

* Combine all the ingredients for waffle (except oil ) in a large bowl. Add 1 cup water and mix well. Add little more water if required keeping in mind that the batter should be thick and not too runny.

* Pre-heat the waffle iron and grease the waffle plates using a brush.

* Add batter on each side. The quantity of batter will depend on the size of your waffle plates; I added 2 tablespoons for each waffle.

* Cook for 3-4 minutes but the cooking time may vary depending upon the waffle iron. It might be a good idea to try one waffle first to check the cooking time for your waffle iron and then the rest of the waffles can be prepared accordingly.

* If the waffle is cooked properly, it will be crispy from outside and should come out of the waffle plates very easily.

* For the tempering, heat oil in a tempering pan. Add mustard seeds and let them crackle. Add sesame seeds, whole red chillies, curry leaves and asafoetida. Sauté for 10-15 seconds.

* Scatter this tempering evenly on all the waffles.

* These waffles taste best when served immediately while they are hot and crispy.
Tags :