Home

›

Recipe- How To Make Fried Green Tomatoes
Recipe- How To Make Fried Green Tomatoes
By: Pinki Sat, 20 Feb 2021 1:16 PM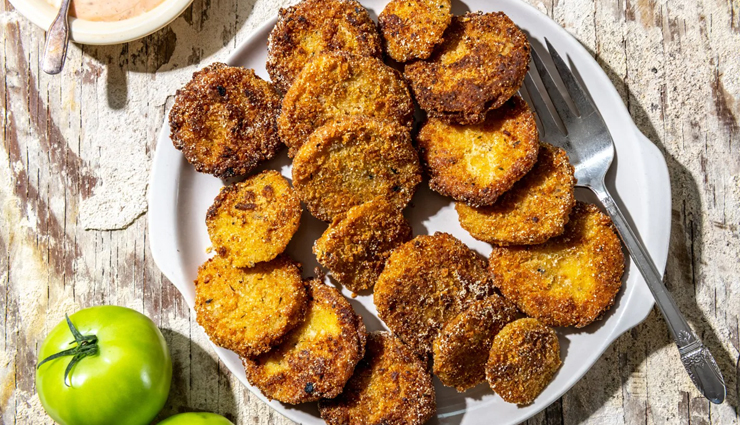 Sliced firm green tomatoes, dipped in egg and coated with flour, cornmeal and bread crumbs, fried and seasoned with salt and pepper. Curious as usual, we found some big green tomatoes at the farmer's market last weekend and just had to try these fried green tomatoes. What follows is how to make fried green tomatoes that even first-timers can manage with great success.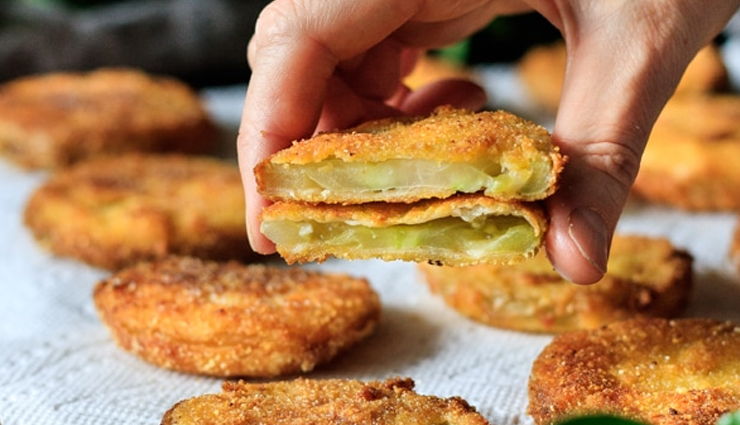 Ingredients

3 medium, firm green tomatoes
Salt
1 cup all-purpose flour
1 Tbsp Cajun seasoning (optional)
1/2 cup milk or buttermilk
1 egg
1/3 cup cornmeal
1/2 cup fine dry bread crumbs
1/4 cup peanut oil or extra virgin olive oil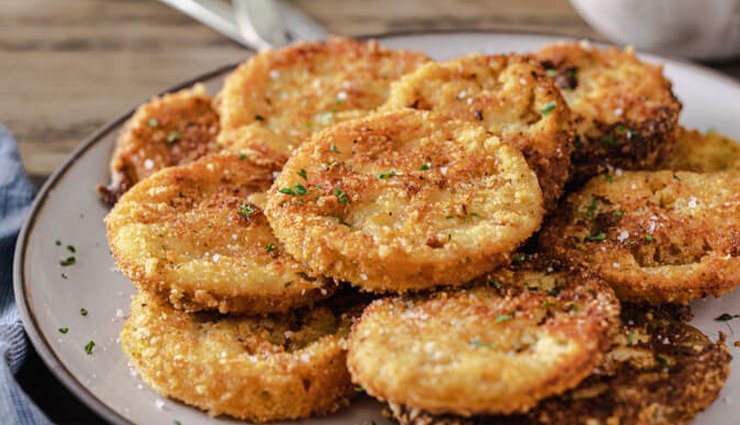 Method

* Slice and salt green tomatoes

* Cut unpeeled tomatoes into 1/2 inch slices. Sprinkle slices with salt. Let tomato slices stand for 5 minutes.

* Set out shallow bowls with coating ingredients

* While the salted green tomato slices are resting, place in separate shallow bowls: the flour and Cajun seasoning (if using), buttermilk and egg, and breadcrumbs and cornmeal.

* Dip green tomato slices in flour, egg, then breadcrumbs

* Heat the peanut oil in a skillet on medium heat. Beat the egg and the buttermilk together. Dip the green tomato slices in the flour-seasoning mix, then the buttermilk-egg mixture, then the cornmeal-breadcrumb mix.

* Fry the green tomatoes

* In the skillet, fry half of the coated tomato slices at a time, for 3-5 minutes on each side or until brown.

* Set the cooked tomatoes on paper towels to drain. These fried green tomatoes are fantastic with a little Tabasco sauce or remoulade.

Tags :