Home

›

Recipe- Kids Will Love This Chilli Paneer Toast
Recipe- Kids Will Love This Chilli Paneer Toast
By: Kratika Tue, 14 Sept 2021 2:07 PM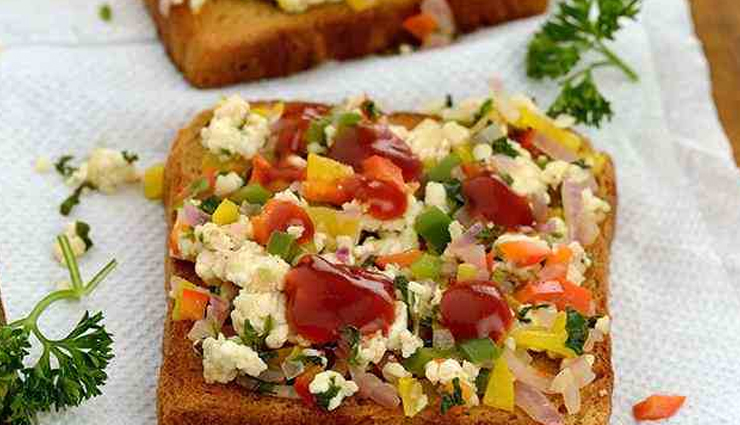 Chilli Paneer is healthy, filling, tangy and colourful! No doubt, it is the most popular Indo-Chinese dish for the vegetarians. Make a delicious and healthy snack out of this dish by topping it on a wholewheat toast.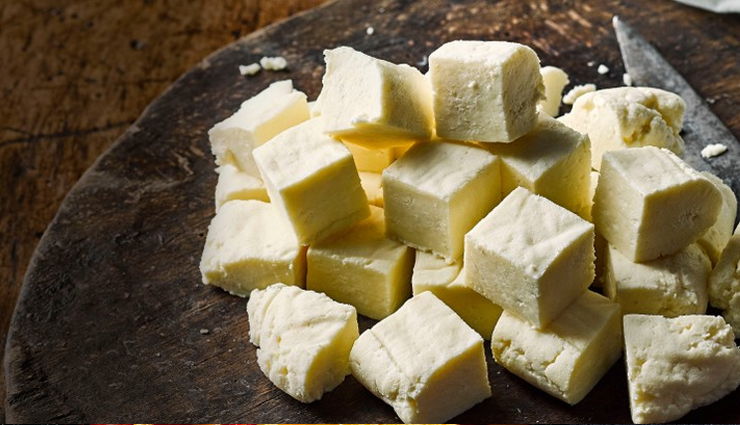 Ingredients

4 bread slices
100g paneer cut into small cubes
1 teaspoon garlic paste
1/2 teaspoon ginger paste
1 small onion, chopped
1 green chilli, finely chopped
2 tablespoons chopped red pepper/capsicum
2 tablespoons chopped green pepper/capsicum
1 tablespoon tomato ketchup
1 teaspoon chilli sauce
1/4 teaspoon soy sauce
1 tablespoon oil
Salt to taste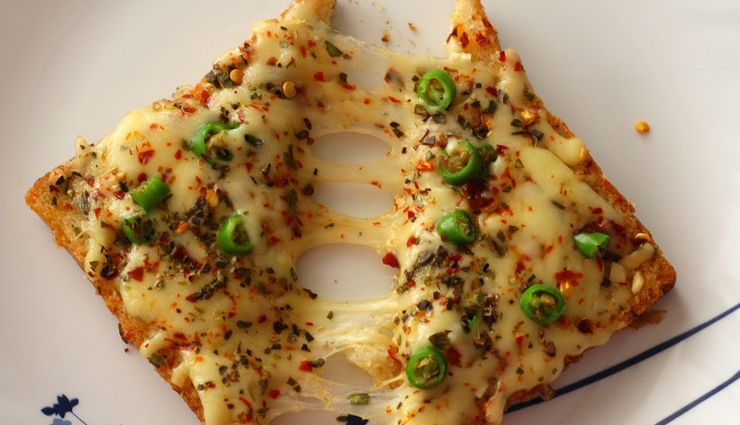 Method

* Heat oil in a large non-stick pan and add the onions, garlic paste, ginger paste, red peppers and green peppers. Sauté on high heat for 1 minute while stirring continuously.

* Add the paneer, salt, tomato ketchup, chilli sauce and soya sauce.
* Mix well and saute for about 30 seconds.

* Toast the bread slices.

* Spread the prepared chilli paneer topping generously on the toasts.

* Cut them diagonally into 2 halves and serve immediately.
Tags :