Home

›

Recipe- Lemon Bundt Cake With Chocolate Glaze
Recipe- Lemon Bundt Cake With Chocolate Glaze
By: Pinki Tue, 15 Dec 2020 1:53 PM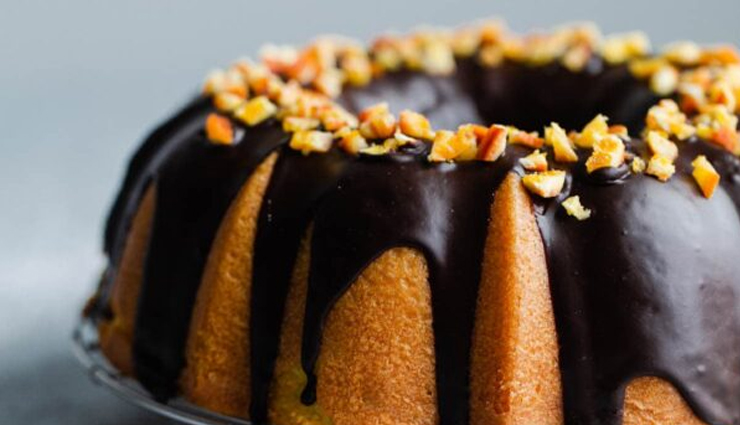 I have always loved lemon desserts. Whether it's in form of a cake, pie, macaron, cheesecake or anything else, if there's lemon involved I want it in my plate. I think the tangy lemon flavors really helps in balancing the flavors and that's what makes lemon desserts so delicious. Since Easter is just around the corner, I thought of sharing a simple dessert with you guys, which would look great on your Easter table. Actually hubby loves lemon desserts too so I am going to bake this cake for him.

This lemon bundt cake comes together really quickly. I used lemon extract, lemon juice and lemon zest to get the real lemon flavor. Here I would like to mention that please use fresh lemon juice in this recipe. The bottled lemon juice cannot really match up to the fresh zest and juice. I always think that Bundt Cakes are showstopper desserts.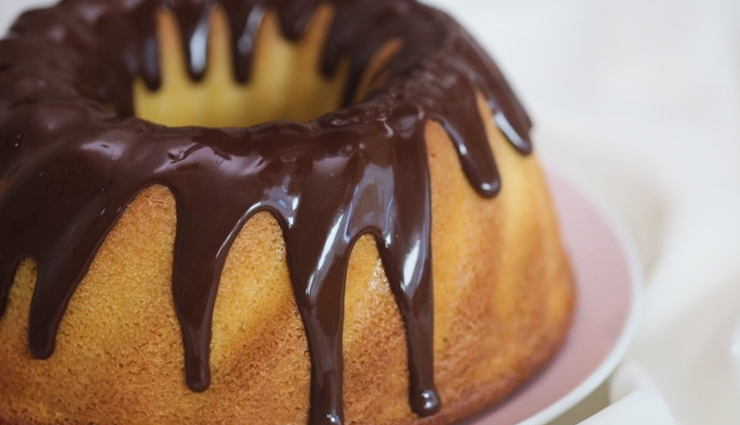 Ingredients

Lemon Bundt Cake

3 cups all purpose flour
2 teaspoons baking powder
1/4 teaspoon baking soda
1 cup salted butter [2 sticks] at room temperature
2 cups granulated white sugar
4 large eggs at room temperature
1 teaspoon lemon extract
2 teaspoons vanilla extract
1/2 cup fresh lemon juice
1 tablespoon lemon zest
3/4 cup milk [I used 2%]

Chocolate Glaze

2 cups powdered sugar
1/4 cup cocoa powder
5-6 tablespoons milk
2 teaspoons vanilla extract
1/2 tablespoon unsalted butter
1/2 Cup Sundae for Decoration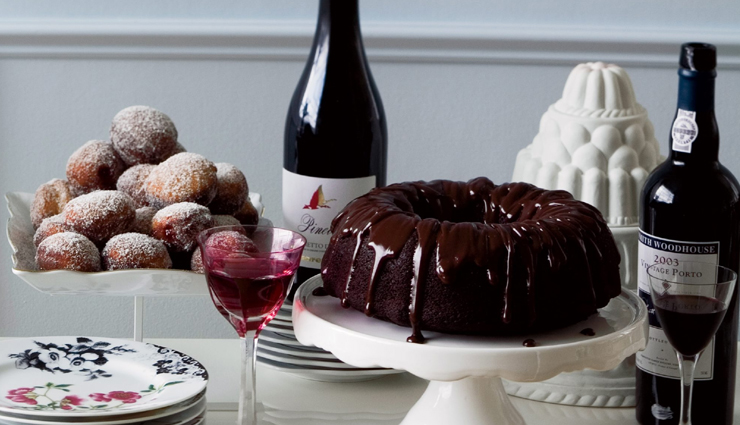 Method

* In a bowl whisk together flour, baking powder and baking soda. Set aside.

* Using the paddle attachment of your stand mixer or using your hand mixer, beat together butter and sugar till well combined. Add eggs, one at a time and beat till well combined.

* Next add vanilla extract, lemon extract, lemon juice and lemon zest and mix till combined.

* Start adding the flour mixture into the wet ingredients. Add the flour in 3 parts alternating with milk and starting and ending with the flour mix.

* Do not over-mix the batter once the ingredients have combined.

* Transfer batter to a greased 12 cup bundt pan. Bake at 350 F degrees for 45-50 minutes or till a toothpick inserted in the center comes out clean. Remove cake from oven and let it sit in the pan for 10 minutes. After 10 minutes, invert it on a serving plate.

* Make the chocolate glaze by mixing together powdered sugar and cocoa powder.

* Add milk and vanilla extract to form a smooth glaze. Add butter and place the bowl on top of a double boiler till butter melts.

* Pour the chocolate glaze on top of the lemon cake and decorate with Sundae.
Tags :