Home

›

Recipe- Make Your Dinner Amazing With Mixed Vegetable Sabzi
Recipe- Make Your Dinner Amazing With Mixed Vegetable Sabzi
By: Kratika Mon, 27 June 2022 10:36 PM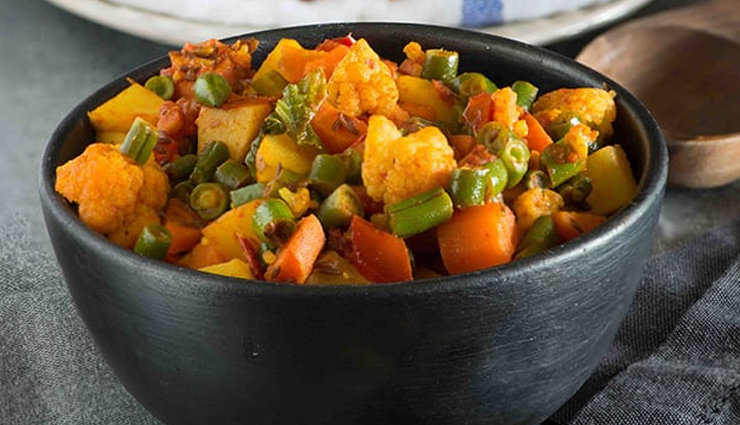 I think Indian vegetarian food is probably some of the best flavoured vegetarian food you can get. This dish is a lovely way of using up all the odds and ends of those vegetables you may have lurking around in the fridge as you can pretty much use anything. The sauce is a classic masala with a tomato tang and the warmth of garam masala - just remember you can always increase the heat with a few extra chillies.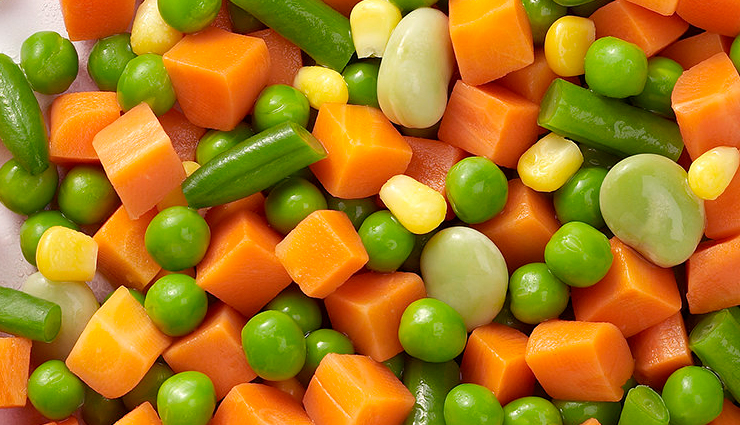 Mixed Vegetable Sabzi Ingredients

1 potato, diced
1 pepper, diced
1 tsp mustard seeds
1 tsp cumin seeds
1 onion, finely diced
200g tomatoes
5 mushrooms, quatered
1 carrot, diced
50g frozen peas
2 tbsp mustard oil
2 garlic cloves, finely chopped
1 tbsp ginger, grated
1 tsp salt
1 tsp turmeric
1 tsp dried fenugreek leaves
1 chilli, finely chopped
1 tsp garam masala
handful of fresh coriander, chopped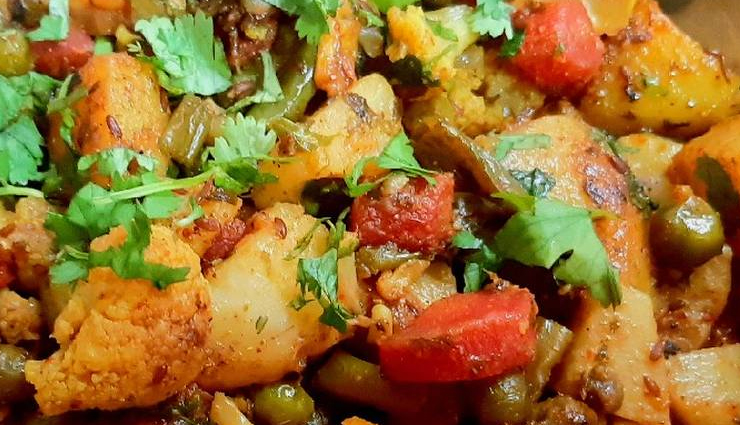 Mixed Vegetable Sabzi Method

- Heat the oil in a karahi or wok and add the mustard seeds, when sizzling add the cumin seeds until fragrant.

- Add the onions and garlic then fry until soft and lightly browned (about 10 minutes)

- Reduce the heat and add the tomatoes, ginger, salt, turmeric, chilli and fenugreek. Continue to cook so the onions and tomatoes melt together to create a thick, aromatic masala paste.

- Add the chopped vegetables and stir to coat with the sauce.

- Reduce the heat cover the pan with the lid and leave to cook for about 10-20 minutes, stirring occasionally until the vegetables are cooked through.

- Once cooked sprinkle with garam masala and fresh coriander before serving.
Tags :