Home

›

Recipe- Most Loved Breakfast Masala Omelette
Recipe- Most Loved Breakfast Masala Omelette
By: Kratika Sat, 19 June 2021 7:45 PM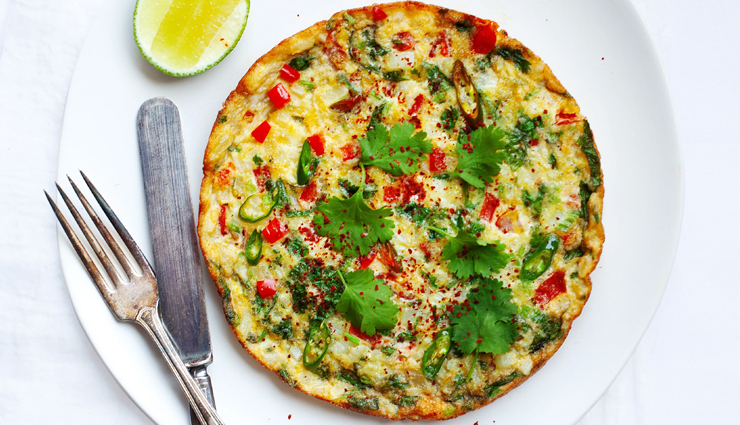 Our family enjoys eggs and we eat them on a regular basis. A version of the basic omelette that is much loved in our home is, Masala omelette. Makes for a quick breakfast and a filling one at that. If you are looking for a refreshing change from the monotonous omelette routine, try out today's omelette recipe. The Indian style of making the basic omelette includes the use of turmeric powder, onions and green chilies. I have gone one step further, threw in some vegetables and a pinch of garam masala. It changes the flavor profile of the masala omelette by leaps and bounds. You have to try it to believe it.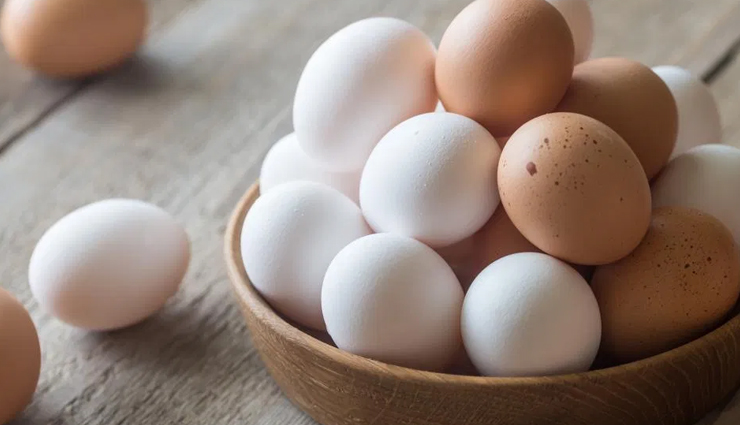 Ingredients

Eggs 4
Shallots 4, finely chopped (small onions of 4 tbsp of chopped white onions)
Green chilies 2, finely minced
Milk 2 tbsps
Capsicum 4 tbsps, finely minced (optional)
Carrot 4 tbsps, finely minced (optional)
Salt to taste
Black pepper powder 1/4 tsp
Turmeric powder 1/4 tsp
Garam masala powder 1/4 tsp
Coriander leaves 2 tbsps, finely chopped
Oil 2 tbsp (or butter)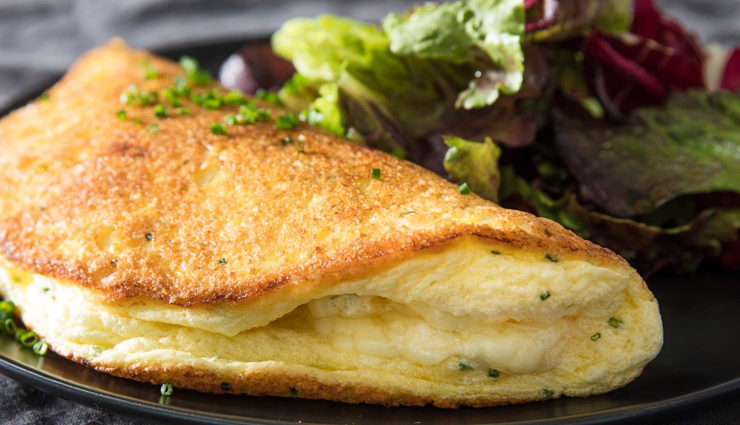 Method

* Beat the eggs till frothy. Add the rest of the ingredients except the oil and whisk well.

* Drizzle oil in a pan, allow it to heat up. Once hot, reduce flame, add half of the egg mixture and swirl it around the pan.

* Cook on low to medium flame till the sides are cooked and the underside is slightly browned. The center will appear uncooked and liquid-y. Its fine.

* Slowly flip over and cook the other side for about 10-12 seconds.

* Slide the omelette onto a plate and serve with bread or buns.
Tags :