Home

›

Recipe- Mouthwatering Kesar Elaichi Ice Cream
Recipe- Mouthwatering Kesar Elaichi Ice Cream
By: Pinki Sun, 26 July 2020 11:55 AM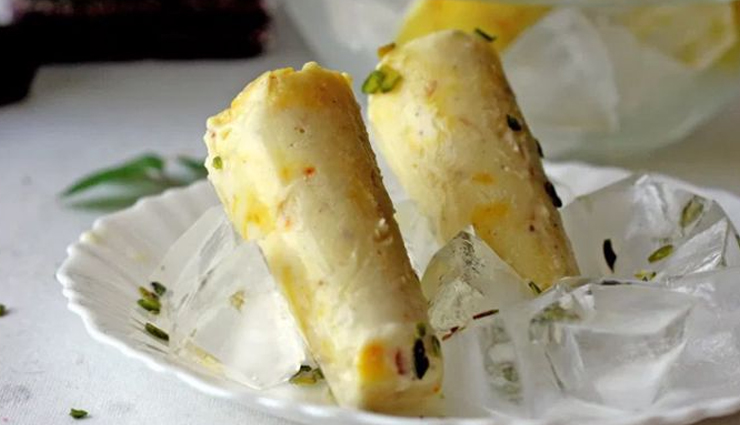 Easy No-Churn Kesar Elaichi Ice Cream made using only 5 ingredients! Flavored with lots of cardamom and saffron, the ice cream base comes together in 10 minutes only. The weather in Seattle has been a little weird lately. It was quite a cold June except for few warm days.

I am hoping July is much warmer and there's no rain for next 30 days at least. We could use a rain-free month. In the days that it got warm, I made plenty of ice creams at home. We love homemade ice creams and the no churn version is my favorite.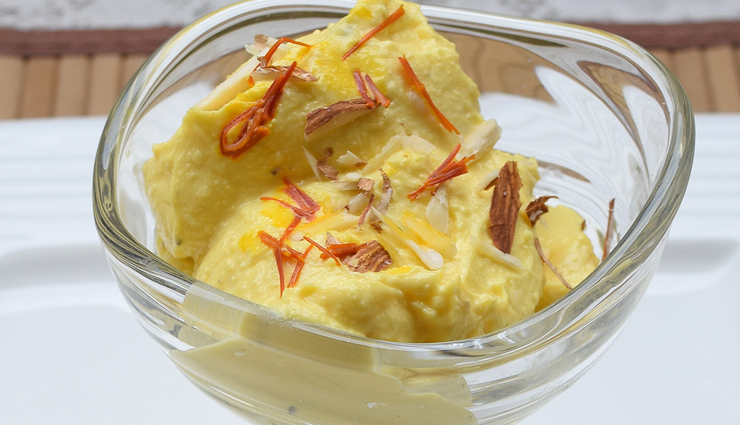 Ingredients

2 cups heavy cream 16 oz
generous pinch saffron strands soaked in 2 tablespoons (30 ml) hot milk
14 oz can condensed milk sweetened
2 + 1/4 teaspoon ground cardamom coarsley ground from cardamom pods
1/4 cup chopped pistachios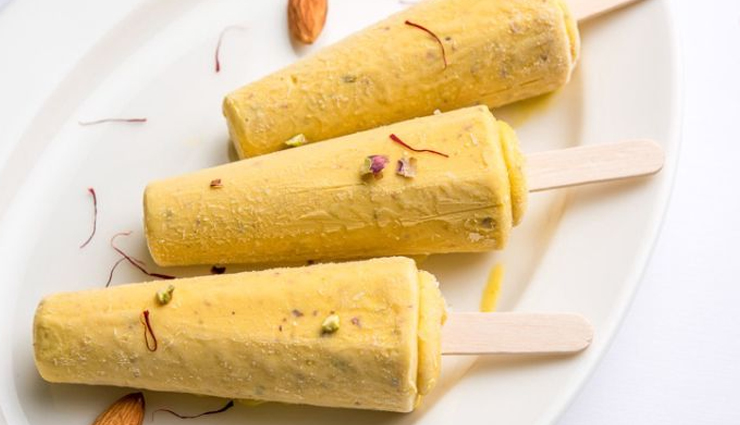 Method

* Before you start, put your wire whisk attachment and steel bowl of the stand mixer (or hand blender and any bowl you are going to use) in the refrigerator for around 20 minutes until chilled.

* In a small pan heat 2 tablespoons of milk (no need to boil it but it should be thoroughly heated). Then crush a generous pinch of saffron strands using your palms and add to the hot milk. Let it for around 10 minutes for the flavor and color to develop.

* Meanwhile add 2 cups cream to the steel bowl of your stand mixer and using the wire whisk attachment beat the cream (I use it chilled straight from the refrigerator) until it forms peaks. Remember to not over-beat else it will separate. Set it aside.

* Add a can of sweetened condensed milk to a large bowl. Then add ground cardamom to it and mix using a spatula.

* Then add the saffron milk (which had developed color and flavor by now) into the bowl with condensed milk. Mix the saffron milk with the condensed milk using a spatula.

* Now, start folding in the whipped cream. Take a small amount of the cream and fold the whipped cream into the condensed milk mixture gently using a spatula moving it one direction. Do so in parts and fold in the entire whipped cream similarly.

* The mixture will look very yellow right now but as you keep adding in more of the whipped cream, the yellow color will become lighter. You can also add some yellow food color at this point if you want it to be bright yellow.

* Once all the whipped cream is mixed with the condensed milk, then add in the crushed pistachios. I pulsed these pistachios using my food processor. Don't make it a very find powder, you want some chunks.

* The ice cream mixture is now ready to be frozen. Transfer to an ice cream container or any freezer safe container and freeze overnight until completely set.

* Once set, scoop the kesar elaichi ice cream into bowls or ice cream cones and enjoy. You may garnish with more pistachios before serving.

Tags :