Home

›

Recipe- One Of My Favorite Classic Brownie
Recipe- One Of My Favorite Classic Brownie
By: Pinki Sat, 23 Jan 2021 3:45 PM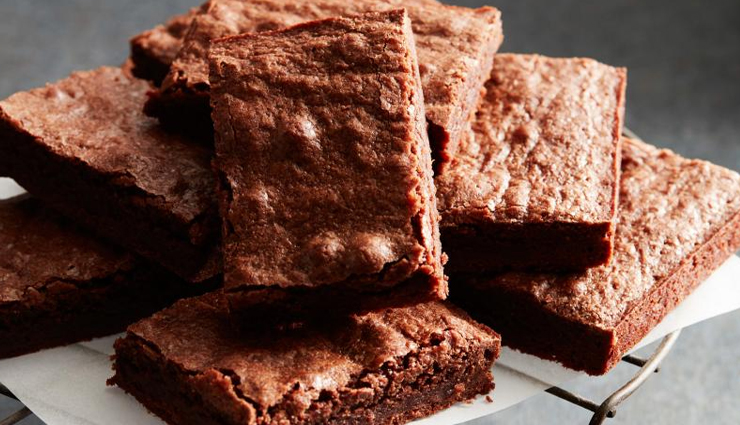 The most addictive Classic Brownies with perfectly shiny, crinkled crust and a gooey centre !!!! It's just perfect.. as a Brownie should be!!

This Classic brownies recipe is one of my favourite brownie recipe. It gives you a perfectly shiny, crinkled crust, with a fudgy centre. There are hundreds of recipes for Brownies on the net. Fudgy, Chewy and Cakey, brownie lovers have their own favourites. I have tried many brownie recipes but these ones are the best (with eggs) just the way I like brownies.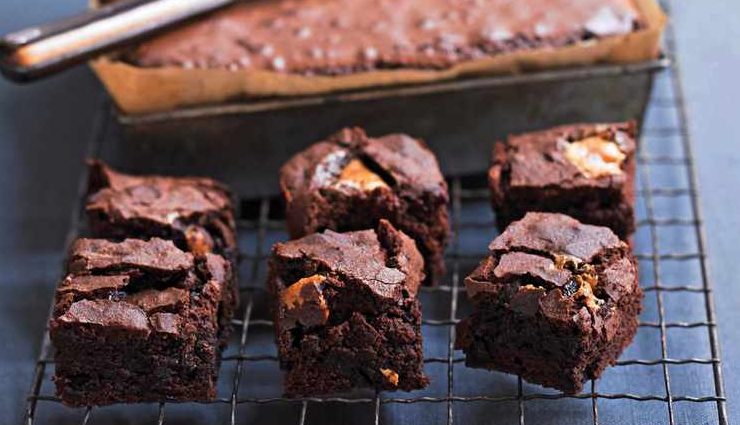 Ingredients

1 Cup Whole Wheat Flour
1 Cup Sweetened Chocolate Chips / Chocolate
3 Eggs(large size)
1 Cup Raw Cane Sugar or use Castor Sugar
150 gms Salted Butter
½ Cup Finely Chopped Walnuts/Pecans
1 tsp Vanilla Essence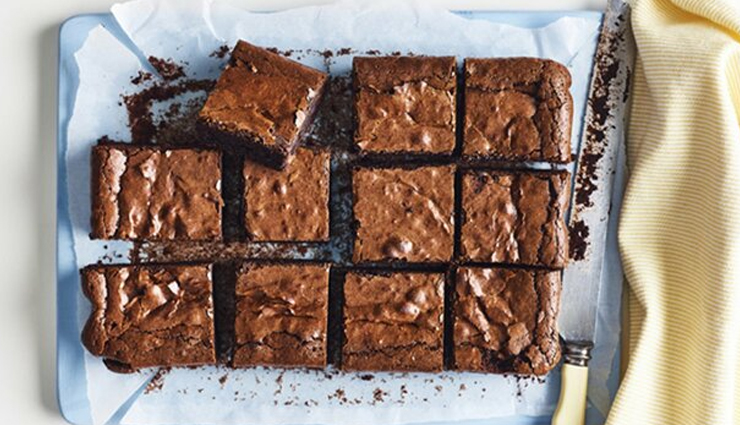 Method

* Preheat the oven to 325°F or 160°C.

* In a heatproof bowl, melt chocolate and butter together.

* Let the mixture cool completely at room temperature.

* Melt chocolate and butter together, on a double boiler or in the microwave. Double broiler method is more reliable as in microwave mixture can heat up more thus breaking the chocolate structure or overheating of butter.

* Mix eggs, sugar, and vanilla essence together until well blended. We don't have to beat the eggs, it will give us more crumbly, and less fudgy brownie.

* Blend in the egg mixture with the chocolate-butter mixture.

* Sift in the flour and fold.Fold in the nuts dusted with little flour.You can sprinkle additional 50g chopped nuts or chocolate chips on the batter after panning.

* Bake in a square pans for 40-45 minutes at 325°F or 160°C. Baking time may differ depending on the oven and the pan used. I used 7"X 7" pan, it took exactly 40 minutes to bake.

* Once baked, leave the pan on the counter, once it cools completely cut into square pieces.
Tags :