Home

›

Recipe- Oreo Stuffed Double Chocolate Brownies Are Perfect Dessert
Recipe- Oreo Stuffed Double Chocolate Brownies Are Perfect Dessert
By: Pinki Fri, 29 Jan 2021 2:13 PM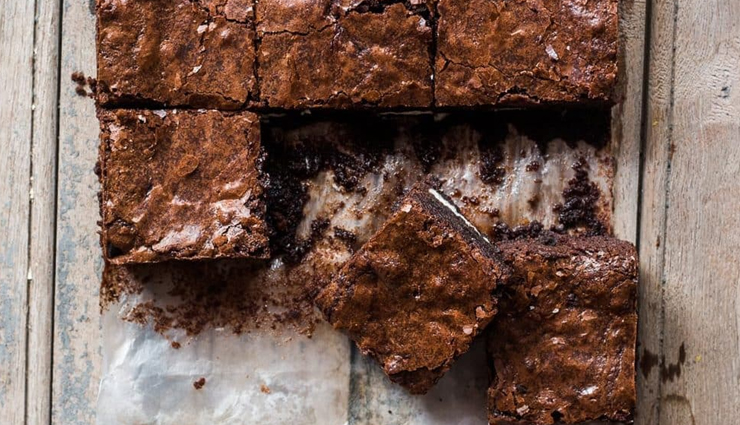 If you're a brownie freak – here's a recipe that will make your day! These Oreo Stuffed Double Chocolate Brownies are for when you want to indulge! They're a direct ticket to chocolate heaven because they have double the amount of chocolate and are stuffed with oreos. To top that – they're fudgy, moist, cakey, gooey and all things yummy!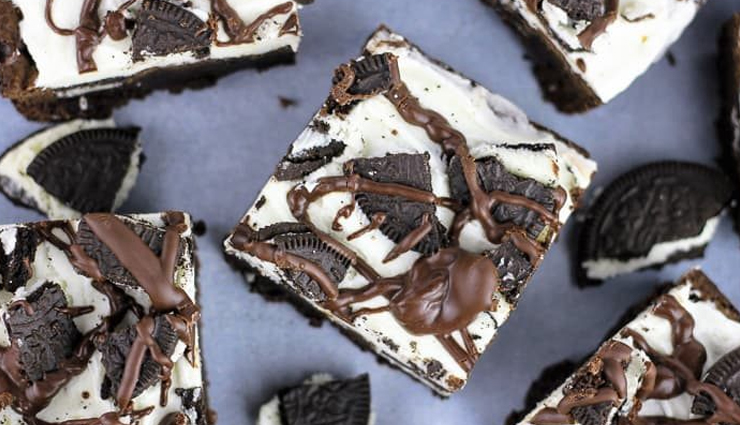 Ingredients

250 grams Unsalted Butter
250 grams Dark Chocolate Chips
1 cup Brown Sugar
1 1/2 teaspoons Vanilla Extract
3 Eggs whisked
1/2 cup All Purpose Flour or Maida
1/2 cup Cocoa Powder
20 Oreo Cookies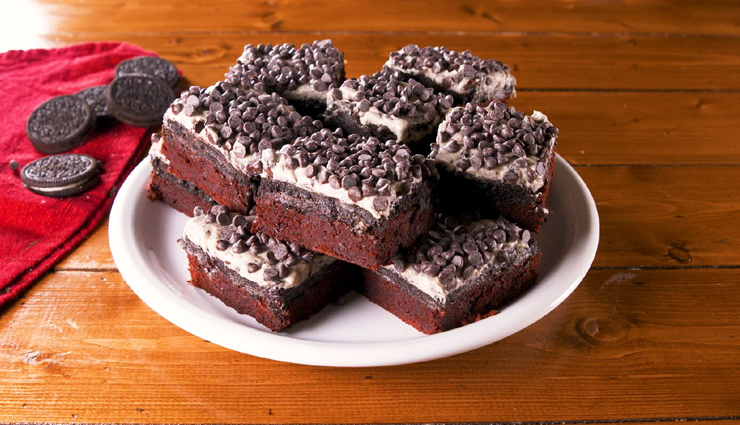 Method

* Pre-heat oven to 170 C/ 350 F. Butter and line an 8 inch square baking tin. Cut 4 Oreo cookies in half and keep aside. Let the rest be intact.

* In a large microwave proof bowl, add butter and chocolate chips. Microwave at intervals of 20 seconds for up to a minute till the chocolate is melted and smooth. It's important to keep checking every 20 seconds and mixing with a spatula to ensure the chocolate does not burn.

* Once the chocolate has melted, let the mixture cool for 5-10 minutes. Once it's cool to touch, add sugar, vanilla extract and whisk in the eggs one by one till everything is combined.

* Add flour and cocoa powder and mix till just combined.

* Now pour half the brownie mixture into the pan and line with cookies. You will need the cookies you cut in half to cover up the gaps.

* Once the tin is lined with cookies, pour the remaining brownie mixture into the pan and even it out with the back of a spoon or spatula.

* Bake for 40-45 minutes till a toothpick inserted into the middle comes out clean. Let the brownies cool completely before slicing them.
Tags :