Home

›

Recipe- Perfect Midweek Meal Is Salmon Patties
Recipe- Perfect Midweek Meal Is Salmon Patties
By: Pinki Tue, 09 Feb 2021 3:33 PM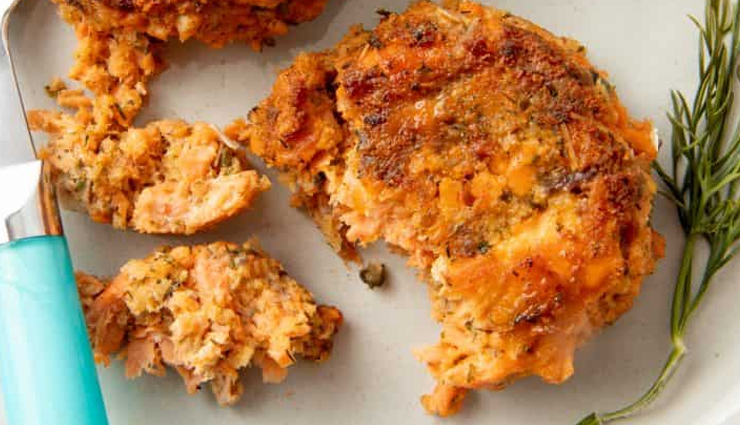 Salmon patties, or salmon cakes, are wonderfully easy to make. You make salmon patties with just a base of canned salmon, shredded bread (or breadcrumbs or even saltines), chopped onion, and egg to bind it all into patties, and then these salmon cakes are quickly fried.

In this easy salmon patties recipe, we dress up the salmon cakes with garlic, dill, bell pepper, paprika, lemon zest, and lemon juice. You could also add parsley, Old Bay seasoning, Worcestershire sauce, or cilantro. Feel free to improvise and make these salmon cakes your own.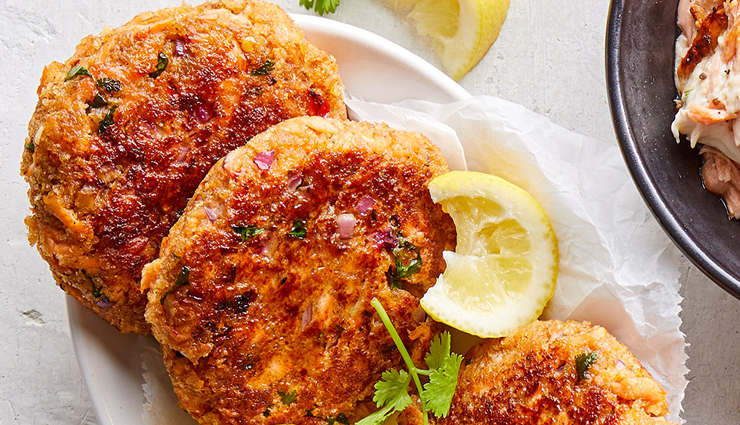 Ingredients

1 (14.75 ounce) can salmon, drained of all but 2 tablespoons of the can liquid, flaked
1 large slice bread (crust removed), shredded (1 cup, 50 g)
3 tablespoons chopped green onion, including the green parts
1 medium garlic clove, minced
1 tablespoon chopped fresh dill, or 1 teaspoon dried
3 tablespoons minced green bell pepper
1 tablespoon flour
1 large egg
1/2 teaspoon sweet paprika
1 teaspoon lemon zest
2 teaspoons lemon juice
1/4 teaspoon salt
Several turns of freshly ground black pepper
3 tablespoons extra virgin olive oil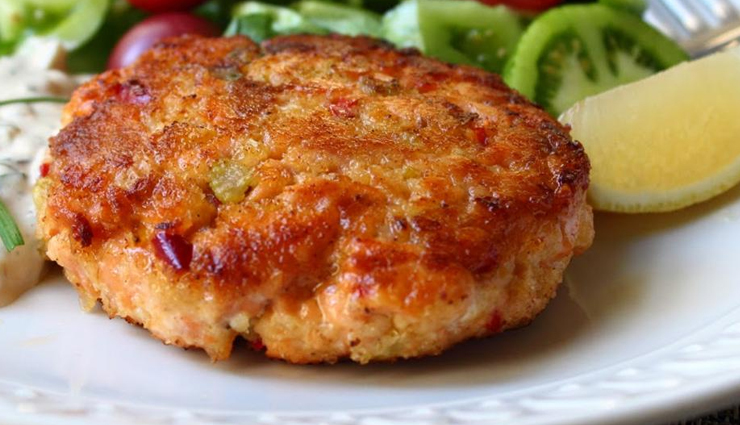 Method

* Mix patty ingredients: In a large bowl, gently mix together the salmon (including 2 tablespoons of the can liquid), bread, green onion, garlic, dill, bell pepper, flour, egg, paprika, lemon zest, lemon juice, salt and pepper.

* Form into 8 patties, each about 1/2 inch thick.

* Brown in skillet: Heat olive oil over medium high heat in a large skillet. Cook the patties until nicely browned on both sides, about 3-4 minutes per side.
Tags :