Home

›

Recipe- Popular Indian Street Food Sukha Puri Chaat
Recipe- Popular Indian Street Food Sukha Puri Chaat
By: Kratika Tue, 13 Apr 2021 4:41 PM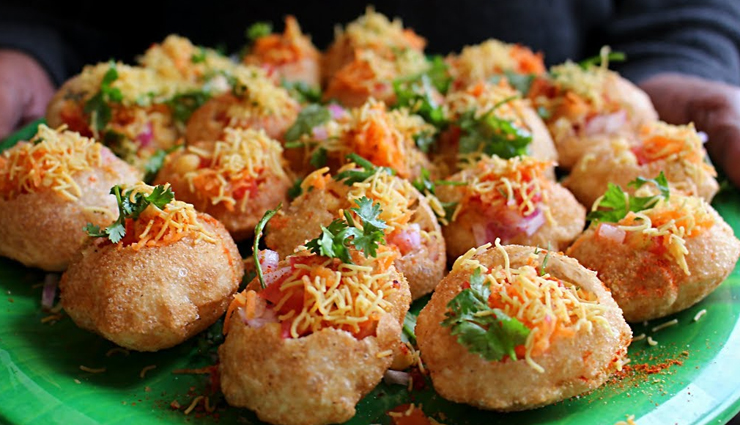 Sukha Puri is a one of the chaat variety. Sukha puri is popular Indian street food chaat. Typically, Sukha Puri is served as a complimentary after having pani puri or with other chaat. A plate of pani puri is never complete without the sukha puri or meetha puri or masala puri and chaat lovers can often be seen demanding "Bhaiya ek sukha puri dena" without any shame as if it is their right! Raise your hand if you are in that shameless category! No doubt I fits in that perfectly!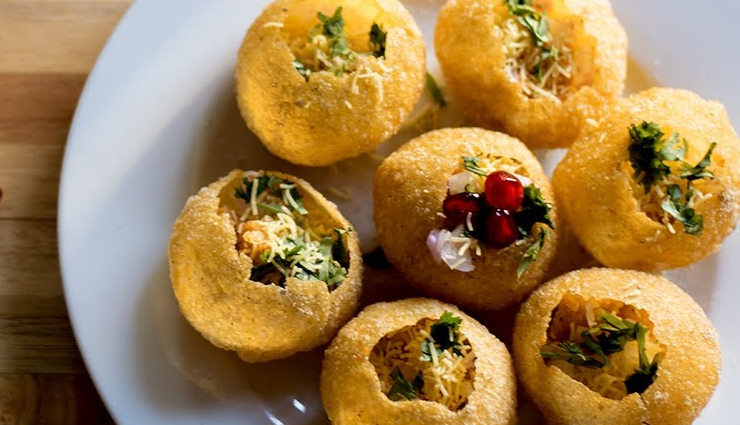 Ingredients

15-20 Pani Puri's Puri
1 cup Boiled and Mashed Potatoes
½ cup Ragada/Boiled Chickpeas/Boiled White Peas(opt.)
½ tsp Red chili Powder
1 tsp Cumin Powder
1 tsp Chaat Masala
½ tsp Amchoor Powder
Salt
Other Ingredients for Garnishing
½ tsp Chaat Masala
¼ tsp Red Chili Powder
Lemon Juice
¼ cup Chopped Coriander Leaves
Sev
Pomegranates


Method

* In mixing bowl add mashed potatoes, peas/Ragda, red chili powder, cumin powder, chaat masala, salt amchoor powder and mix it with spoon and keep aside.

* Now take 8-10 puris in plate, make a hole on top of the each puri and arrange on plate.

* Fill the 1-1 spoon prepared potato mixture in each puris.

* Then sprinkle some chaat masala, red chili powder, and pinch of salt over prepared puris.

* Garnish it with sev, chopped coriander leaves and pomegranate.

* Now lightly squeeze lemon juice over it and serve it immediately after having sev puri, pani puri or any chaat.
Tags :