Home

›

Recipe- Quick And Easy Mediterranean Tuna Pasta
Recipe- Quick And Easy Mediterranean Tuna Pasta
By: Pinki Tue, 09 Feb 2021 12:22 PM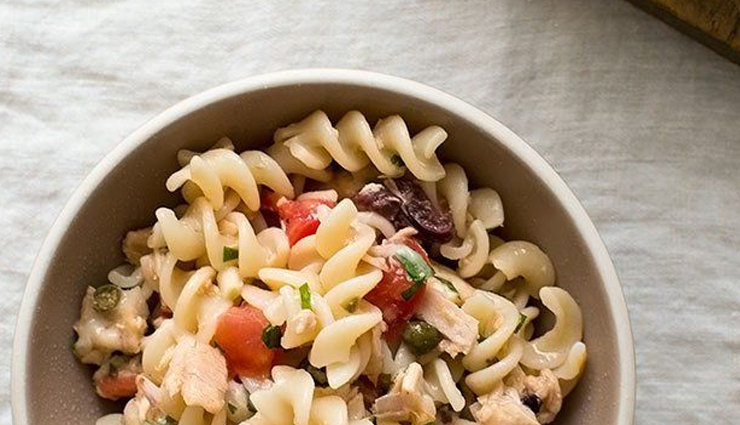 The holy grail of recipe development is creating something that is easy to make, easy on the budget, can be made in 30 minutes, and is drop dead delicious.

It's a goal to strive for, and hard to reach. But this Mediterranean tuna pasta? Wow. I keep making it and eating it, making it and eating it. Today I only got to make it, because my sweetheart and a friend came over and ate the whole batch!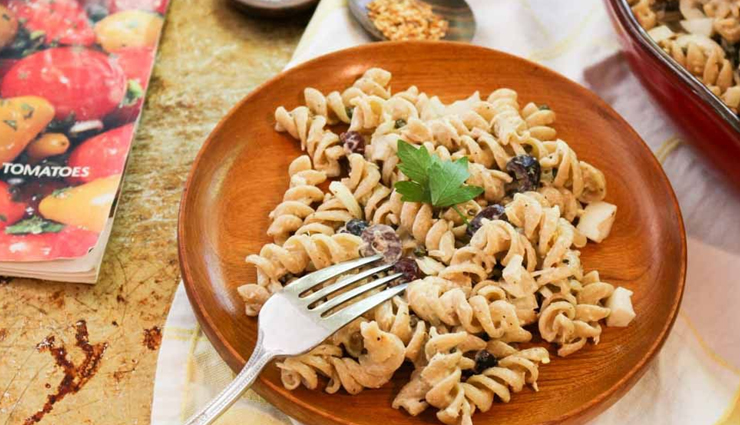 Ingredients

2 5-ounce cans of albacore tuna (preferably packed in olive oil), drained
1 tomato, cored, cut in half crosswise and squeezed of excess juice, chopped (about 1 cup)
1/4 cup pitted, kalamata olives, coarsely chopped
1/4 cup chopped red onion
2 Tbsp chopped parsley
1 Tbsp capers, coarsely chopped
2 teaspoons lemon juice
2 Tbsp extra virgin olive oil (more if you are using tuna packed in water)
1/2 teaspoon kosher salt
Pinch of freshly ground black pepper
3/4 pound fusilli pasta, dry
1 cup grated Mozzarella cheese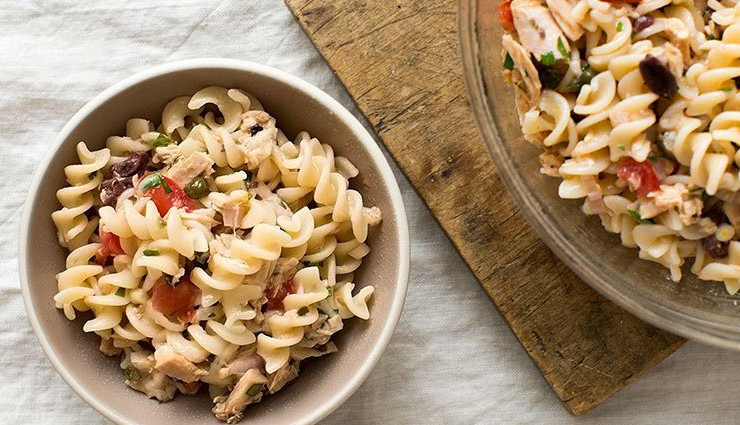 Method

* Heat 2 quarts of salted water (1 Tbsp kosher salt), to a boil. While heating the pasta water, prep the ingredients.

* Stir drained tuna with tomato, olives, onion, parsley, capers, lemon juice, olive oil, salt, pepper: Place drained tuna in a medium bowl. Stir with a fork to break up the largest chunks of tuna. Add the tomato, olives, red onion, parsley, capers, lemon juice, olive oil, salt and pepper. Stir to combine.

* Boil pasta until al dente: When the pasta water comes to a boil, add the pasta and boil, uncovered, on a rolling boil until al dente (cooked through, but still a little firm to the bite). Reserve 1/4 cup of the pasta water.

* Add pasta to tuna mixture, sprinkle with Mozz: Drain the pasta and immediately add the pasta to the tuna mixture.

* Sprinkle with the grated Mozzarella cheese and stir until everything is well combined. If the pasta seems a little dry, add some of the reserved pasta water and/or some more olive oil.
Tags :