Home

›

Recipe- Refreshing And Delicious Corn Salsa
Recipe- Refreshing And Delicious Corn Salsa
By: Kratika Fri, 23 July 2021 9:23 PM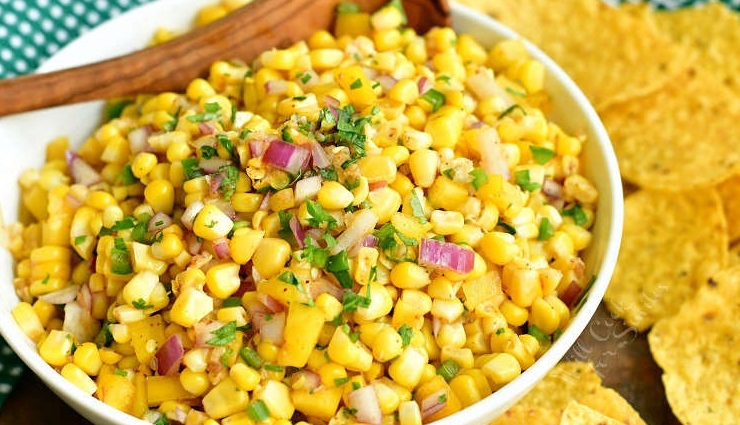 Corn Salsa is another refreshing and delicious version of the regular salsa. This is considered to be a chunky and tasty salsa and normally made in most restaurants to use in burritos and tacos.It is very filling and healthy kind of salsa that can be enjoyed any time a day.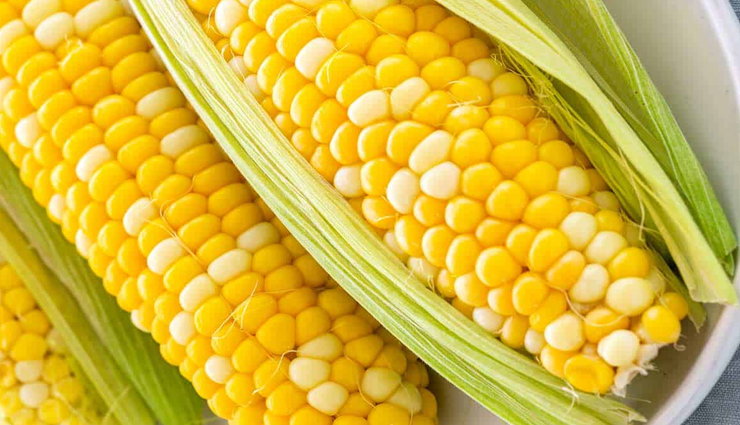 Ingredients

1 can yellow corn or 1 cup fresh or frozen corn
1 medium red onion finely chopped
1 medium tomato finely chopped
1 jalapeno pepper deseeded and finely chopped
1/4 cup cilantro leaves finely chopped
juice of 1 lime
salt to taste
peppercorn freshly crushed, to taste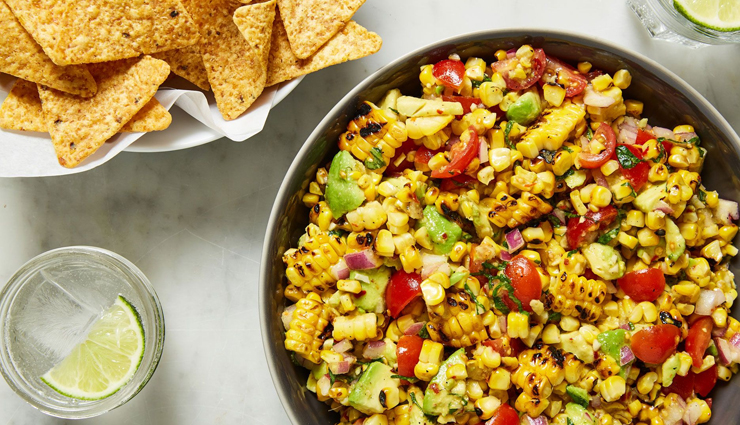 Method

* Wash and drain the corn and set aside.If using fresh corn boil them in salted water for 3-4 minutes or until soft. Drain and cool.

* In a mixing bowl add all ingredients except salt pepper and lemon juice.

* Add in the drained corns. Mix well.

* Season with salt and pepper. Squeeze in fresh lime juice.

* Serve immediately with chips.
Tags :