Home

›

Recipe- Smoky And Zesty Baingan Bharta
Recipe- Smoky And Zesty Baingan Bharta
By: Kratika Thu, 16 Mar 2023 3:35:05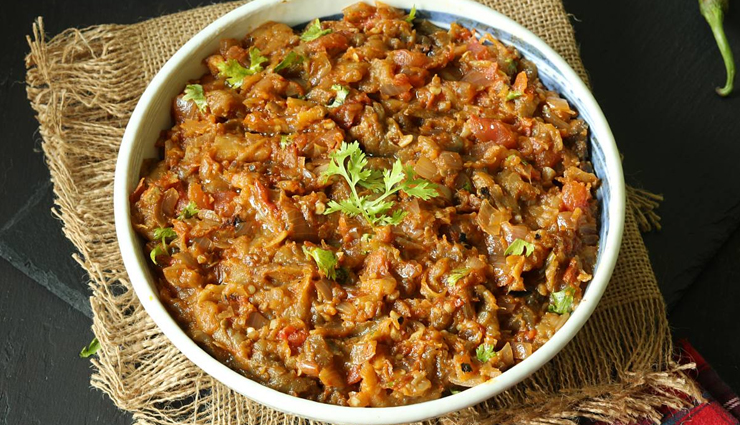 Baingan Bharta, a popular smoky and zesty dish from North India, is made with roasted mashed eggplant sauteed in onion, garlic, tomatoes, and Indian spices. Vegan & Gluten-free.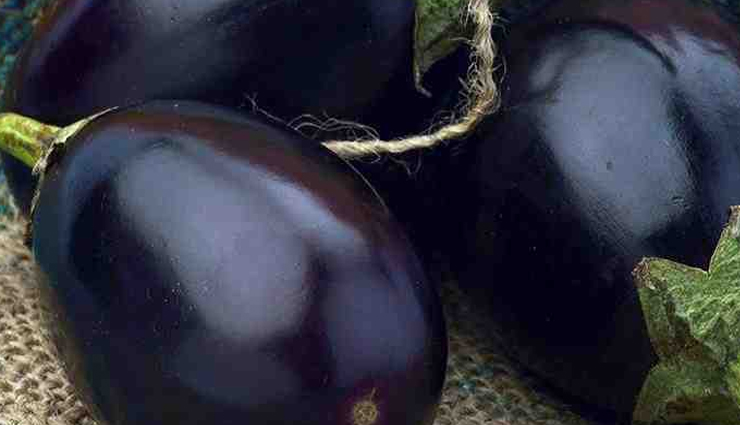 Ingredients

1 Eggplant (Baingan) large, about 450-500 grams
3 tablespoon Ghee or Oil
¾ teaspoon Cumin seeds (Jeera)
2 Green Chili Pepper diced, adjust to taste
2 cups Onion diced
4 cloves Garlic minced
1 teaspoon Ginger grated
2 cups Tomatoes diced
Cilantro leaves to garnish

Spices

1 teaspoon Salt
1 teaspoon Kashmiri red chili powder
2 teaspoon Coriander powder (Dhaniya powder)
½ teaspoon Roasted Cumin Powder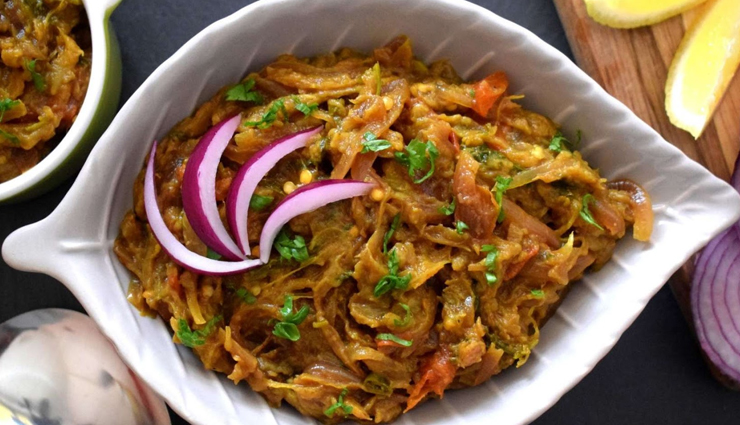 Method

Roast Eggplant

- Rinse and dry the eggplant. Apply oil over the eggplant using your palms or a brush. Roast eggplant.

- Place the eggplant on top of a burner for roasting. Optionally, use a stainless steel mesh on top of the burner, and place eggplant on it.

- Roast whole turning frequently for about 12-14 minutes. Once done, a fork or knife should insert easily in the eggplant. (see notes for air fryer method)

- Transfer to a plate, cover with foil and let it cool slightly. Now with your fingers, remove the skin completely. Then chop/mash the eggplant using a knife/fork. You can also use a potato masher.

Cook Bharta

- In a large pan on medium-high flame, heat oil and add cumin seeds. Sauté for 30 seconds until the cumin seeds sizzle.

- Add green chili pepper, ginger and garlic. Sauté for a minute.

- Add onions and saute for 5-7 minutes until they are light golden. You don't want to brown them.

- Add all the spices. Then add the tomatoes. Mix well, and cover with a lid so the tomatoes soften. Saute for 5-7 minutes until the oil separates.

- Add the roasted mashed eggplant. Mix well and sauté for 2 minutes. Turn flame to medium-low and cover with a lid for 3-4 minutes. Remove lid, and give the bharta a stir. Turn off flame.

- Garnish with chopped cilantro, and enjoy with roti or paratha.