Home

›

Recipe- Soya Hara Bhara Kebab
Recipe- Soya Hara Bhara Kebab
By: Pinki Wed, 03 Feb 2021 1:20 PM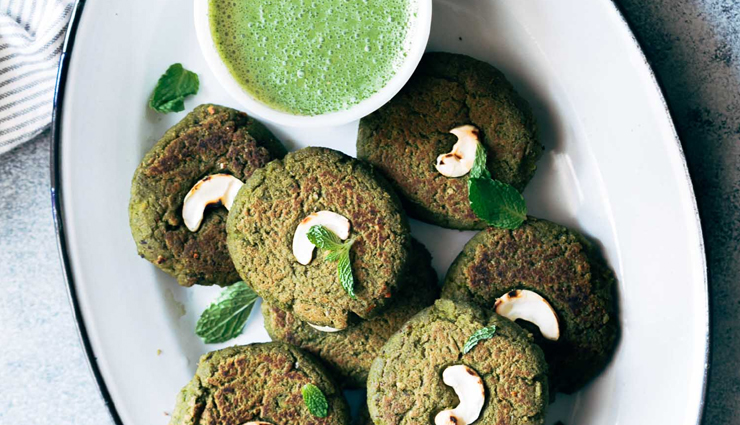 Easy to make soya hara bhara kebab are a healthy twist to restaurant style hara bhara kebabs. These are perfect if you are looking for vegetarian kebabs to serve your guests! This post is sponsored by our good friends at Nutrela whose soya chunks and granules, we've been using for years.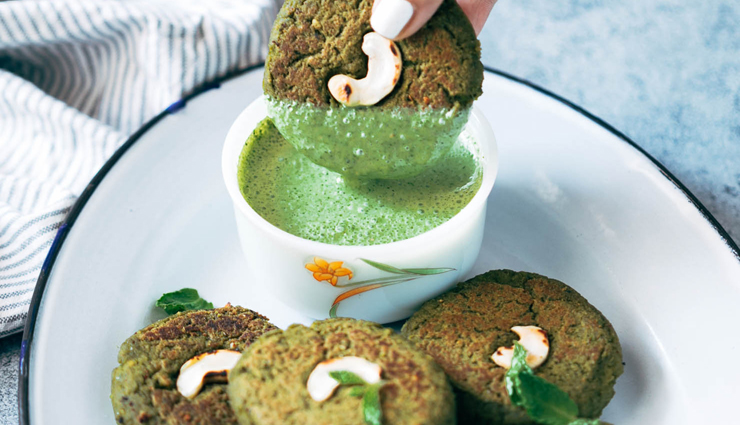 Ingredients

1 cup Soya Granules
1 Green Chilli chopped
1 teaspoon Ginger Paste
1 teaspoon Garlic Paste
1 cup Green Peas
2 cups Spinach chopped
1 teaspoon Chaat Masala
2 tablespoons Chickpea Flour or Besan
1 1/2 teaspoon Salt
3 tablespoons Oil divided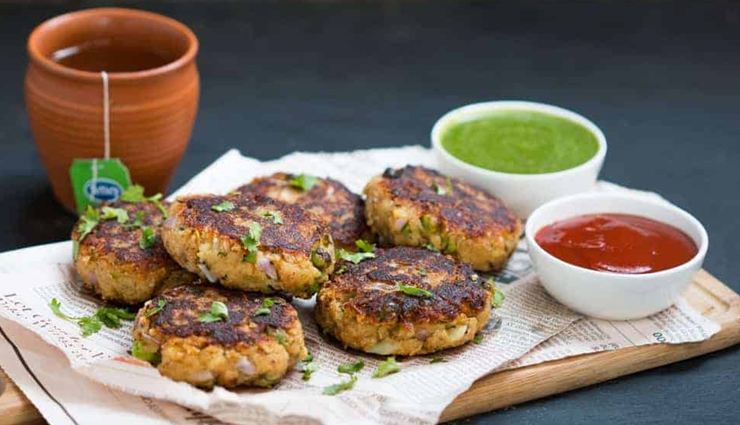 Method

* Soak the soya granules in hot water and set aside.

* Heat a tablespoon of oil in a pan and add green chillies, ginger and garlic. Saute for a minute till fragrant and add green peas and salt. Cover and cook for 8-10 minutes till the peas are cooked.

* Add spinach and raw mango powder (amchoor) and saute for 2-3 minutes till the spinach wilts completely. Set aside to cool.

* In another pan, dry roast the chickpea flour (besan) till a nutty aroma comes out and the flour is a light brown. Be careful not to burn the flour.

* Strain the soya granules, squeeze out the water completely and add them to a mixer grinder, along with the green peas and spinach mixture.

* Pulse a few times till the mixture is mixed through but still coarse. Transfer it to a bowl and mix in the roasted chickpea flour (besan). Form the mixture into tikkis or flat circles (like in the picture) and set aside.

* Heat the remaining oil in a non stick pan, and add 4-5 tikkis or as many that fit into the pan without crowding.

* Cook them on either side for 5-8 minutes till golden brown. Repeat with the remaining tikkis. Serve hot with mint coriander chutney and ketchup.
Tags :