Home

›

Recipe- Sri Lankan Style Black Pepper Chicken
Recipe- Sri Lankan Style Black Pepper Chicken
By: Kratika Mon, 27 June 2022 10:35 PM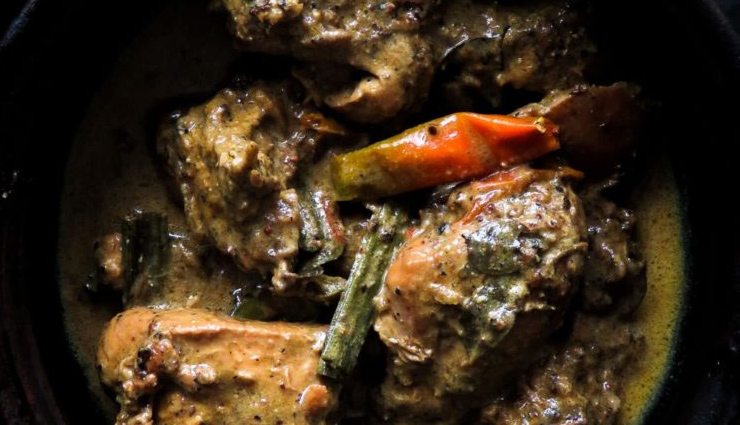 Black pepper is such an important part of Sri Lanka and South India cooking. Black pepper is where the spice trade began and is still most traded spice in the world. It crosses all culture and cuisines and in years gone by it had more value then gold.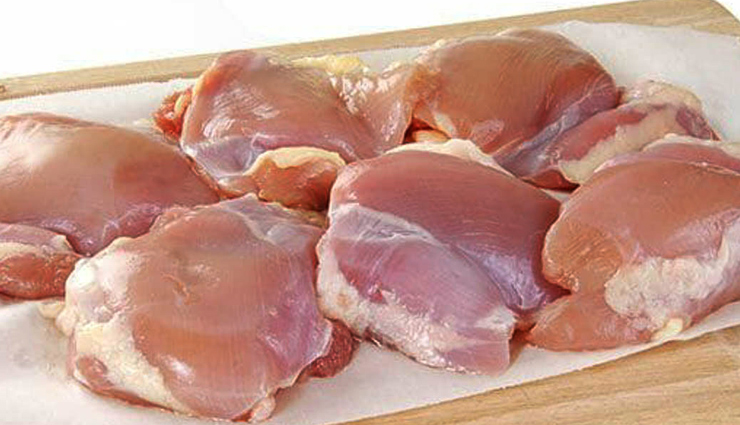 Black Pepper Chicken Ingredients

Marinade

800g chicken thighs or 10 chicken drumsticks
½ tsp black peppercorns, crushed
2 tbsp lemon juice
½ tsp salt
2 tsp ginger, grated
4 cloves of garlic, minced

Black Pepper Spice Mix

2 tsp black peppercorns
1 tsp cumin
1 tsp fennel seeds
3 cloves
1 tbsp coriander seeds
1 dried red chilli

Masala

1 tbsp coconut oil
10-15 curry leaves
2 medium sized onion, sliced
7cm piece cassia
2 black cardamom (optional to add a smoky flavour)
3 green chilies, slit (or to taste)
2 tomatoes, chopped
1 tsp turmeric powder
Salt to taste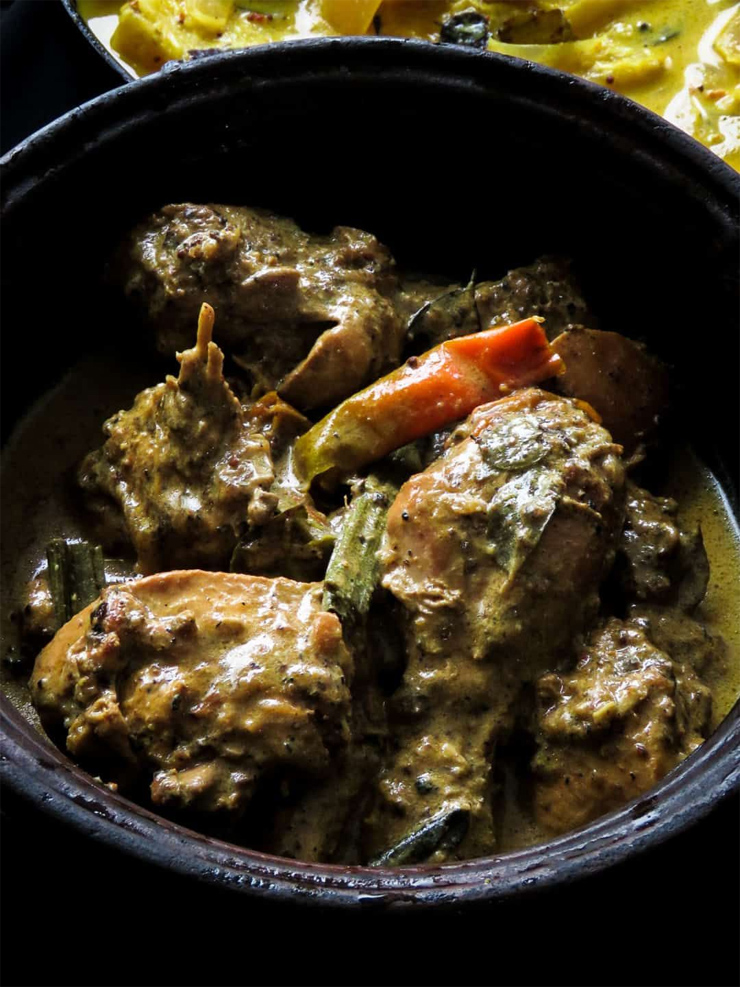 Black Pepper Chicken Method

- Skin the chicken pieces and trim off any excess fat. If using thigh fillets chop them into bite size pieces.

- Marinate the chicken with lemon juice, salt, pepper, ginger and garlic for 20-30 minutes.

Black Pepper Spice Mix

- In a dry pan heat the whole spices for the black pepper masala until aromatic.

- Remove and put into a bowl and allow them to cool. Put the toasted spices into a spice grinder and blend to a fine powder.

Masala

- Heat oil in a pan on a medium heat and add the curry leaves, cassia bark, sliced onions, and a little salt. Sauté until the onions turn a golden brown.

- Add the chopped tomatoes and cook until the tomatoes start to break down and turn mushy then add the sliced green chillies.

- Add pepper masala and turmeric then sauté for a minute.

- Turn the heat up and add the marinated chicken. Mix well and seal the meat with the masala.

- Place the lid of the pan and reduce the heat to the lowest setting cook for 30 minutes.

- Once the chicken is cooked turn up the heat and stir fry to reduce any remaining juice and intensify the flavour. This is a dry curry but if you prefer a sauce that's fine too.

- Turn the heat off and let the dish sit with the lid closed for few minutes before serving.

- Serve with sliced red onions and a South Indian paroota.
Tags :